Description
The revolution is here, and yet many are missing it.
Embrace the possibility of connection, of standing up and standing out. Embrace the opportunity to build something significant, something that matters.
This is my last day-long seminar of the year, and the first one I've done in the US in a long time. I'm not sure why I waited so long, but I'm thrilled to announce this master class and tribal get together. Not sure when there will be another...
THE AGENDA
Here's what I've discovered: People learn more from the questions, from comparing agendas, than they do from a blog post or even from a Powerpoint presentation.
This is your chance to meet your fellow ruckusmakers, an opportunity to ask your questions, and most of all, a chance to learn from the challenges others are facing.
It's a full-day intensive, a group seminar for like-minded people, aimed at providing you and your team with a foundation to leap. Nearly five hours of Q&A, covering strategy, tactics and the revolution we're all living in.
There's an arc to seeing and understanding the new world around us. My experience is that this is the perfect setting to put a different set of glasses and to understand the implications.
My hope for you is that by the afternoon you can already figure out the answer to a question before I begin... in which case, you're able to draw maps, not merely follow them.
There's just one goal: to open the door to a new way of thinking. It turns out that a full day surrounded by others in a hurry to make a difference is the fastest way to grow.
[If you've never been to an event like this, ask someone who has. They're transformative.]
Changing our internal narrative is as important as understanding the tools and tactics that are available to us.
THE DETAILS
We'll be gathering at the Fashion Institute of Technology in New York City. They have both a beautiful setting and a nicely designed, comfortable theater. Seating is general admission. All attendees are served a light lunch at mid-day. And yes, snacks.
First thing in the morning, there will be time for mingling (along with gluten-free treats), and then I start at 9:35 on the dot. For the next five hours (plus three hours of interaction and connection), it's all about you. Your issues, your challenges... an off-the-record chance to talk freely about what's working (and what's not). I'll be covering business, organizations, non-profits, management, marketing, storytelling, changing everything and doing the work that matters. Mostly work that matters.
A light lunch is included, and we'll make it easy to hang out with your new friends and fellow ruckusmakers afterward as well.
We do the lunch in two shifts, which means that you'll have even more time in the Q&A if you choose, with more chances for air time and specific interactions, not just with me, but with each other.
And three more connections: There will be a live Slack group for all attendees, beginning a month before the event and continuing for a month afterward. We'll make it easy for you to find each other, to coordinate, to generate tension and connection. Look for an invite by email.
There will also be at attendee bio book and matchmaking document, your chance to include a full page about you and your work and what you're seeking to create.
We'll also give you the option to organise into small (five or six person) dutch treat dinners at restaurants or cafes around town after the event (we'll do this via Slack, so look for your invite). I'll be sending all registered attendees some thought pieces a week before to get you started as well.
There will be a ton of surprise benefits and bonuses, so leave empty room in your suitcase.
DISCOUNTS AND LOGISTICS
Consider bringing co-workers or your boss at a discounted rate while those tickets last.
altMBA director Wes Kao is helping me with the logistics and details. If you are a full-time employee of a socially focused non-profit, let us know and we'll send you a significant discount code. Any questions about this event? Drop Wes a note using this form.
Tickets are fully transferable, but alas, not refundable.
Once these tickets are sold, we're done. Hope to see you there!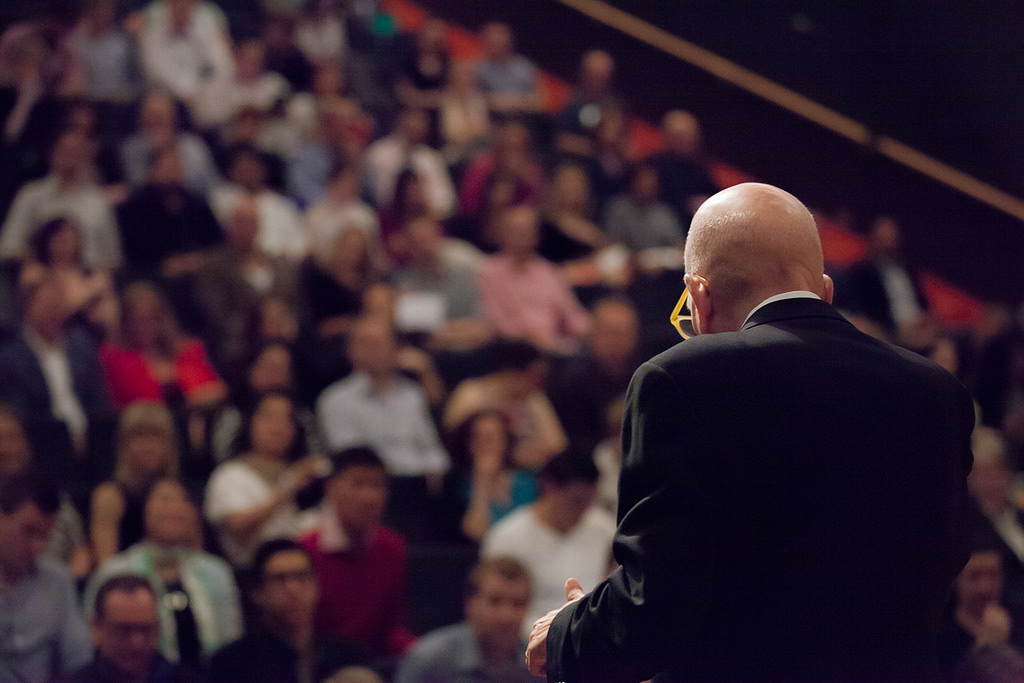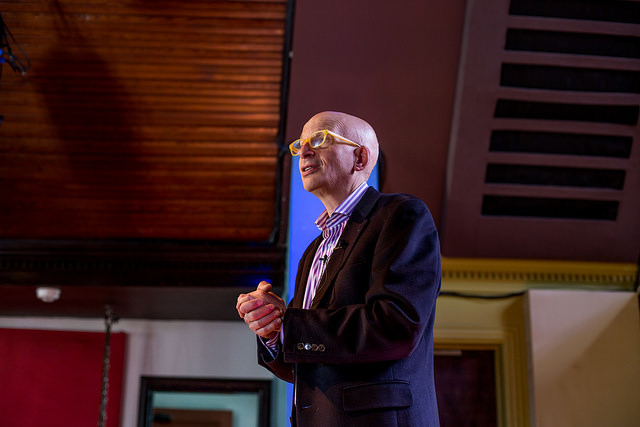 Click to see some more photos from previous events...
FAQ
I'll update this with answers to frequently asked questions as we go. Feel free to check back here if you think something is confusing or unexpected...
1. Are you planning on doing more of these in 2016?
No, this is the only one planned. There may be some in other cities later next year though, we'll have to see...
2. Are pets allowed?
Only ocelots and ferrets. That's the venue's policy.