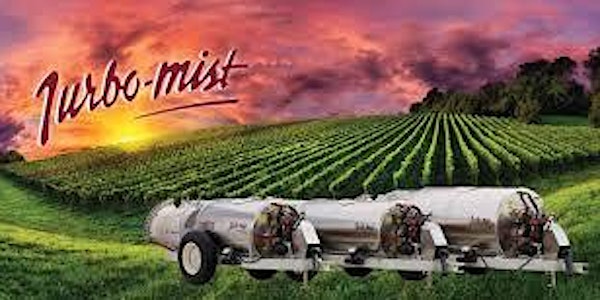 Session 2: Air-Blast Sprayer Calibration Field Day for Vineyards
Location
Stony Knoll Vineyards
1143 Stony Knoll Road
Dobson, NC 27017
Join Surry & Yadkin County Cooperative Extension to gain hands-on training about air-blast sprayer calibration in vineyards.
About this event
This will be an in-person training for Vineyard owners, managers, workers, etc. to gain hands-on air-blast sprayer calibration with international specialist Wayne Riddle from TurboMist. This training will be held at Stony Knoll Vineyards in Dobson, NC. Registration is free. Please sign-up for one session.
3 hours of N.C. Pesticide Credits in N,O, D, X will be offered for each session.