Service Design Masterclass | 2-day Workshop
About this Event
Many business's are beginning to ask this question as they look to stay relevant.
We created this masterclass to show you exactly what service design is, how the worlds greatest organisations are using it to uncover hidden opportunities and value and how you can apply this back into your organisation to benefit your customers and business.
Service Design Workshop overview
This two-day masterclass will give you a strong understanding of how service design can transform your business.
You will learn:
-Why service design is needed in an increasingly complex world
-The customer transformation journey and where your organisations is currently
-How to create/refine your organisations customer value proposition
-How to identify your customers paint points and fix service failure points
-Methods to build customer understanding and empathy within your organisation
-How to focus on the areas that matter the most right now and prioritise ideas
Service Design Learning Goals
After this 2 day practical workshop you will know:
-The core components of service design and how and when to use it
-Your organisations service design maturity and the phases of the journey your are on
-How to prioritise your organisations service fixes to add the most value to your customers and business
-Your organisations customer value proposition (CVP) to bring alignment and clarity to internal teams
-How to use customer feedback in a way that adds value to your customers and increases customer undertaking and empathy
-How to prioritise future issues and make informed decisions that will provide ongoing value.
Service Design Workshop Schedule
Day 1
Morning: Customer Experience & Service Design Overview
-The Service Design and CX evolution in Australia
-How service design and customer experience work together
-Organisations Customer Transformation Journey
-Aligning customer and business goals to link CX & ROI
Afternoon: How your organisation can meet increasing customer expectations
-The brilliant basics of CX - the foundation of a customer-focused organisation
-Cultivating collaboration and getting people onboard with change
-Identifying service failures through customer pain points and creating opportunities
Day 2
Morning: Business offering and needs
-Realising where your business provides value and refining your CVP
-Prioritising business needs that add value to your customers
-Indicators that link CX improvements to ROI
Afternoon: Innovation and Moving Forwards
-Collaborative ideas generation session exploring obstacles and challenges
-Focusing on the right strategy - next steps to get a seat at the table and begin!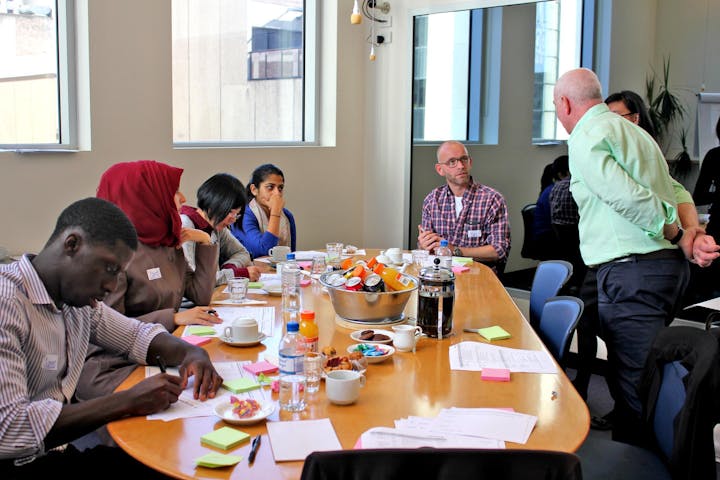 Service Design Masterclass Workshop