Description
Free to join Webinar panel discussion.
An increasing number of startups and corporates are moving to a Serverless architecture, due to their cost reduction, scalability, speed and green impact. Panelists from a diverse range of serverless backgrounds will discuss how best to adopt serverless and what the differences are between greenfield serverless projects and legacy migration.
We will have space in the session for audience questions
The full participants list is still to be announced: but include cloud provider developer advocates, serverless logging providers and the CTO of a company undergoing a serverless transformation.
Our session will be beneficial to anyone looking to understand serverless as a concept, challenge its use over in-house propositions and hear real world case studies about the use of serverless to release fast and scale optimally.
If you'd like to join but can't for some reason - please do let us know at bene@theodo.co.uk

Current Speakers Announced: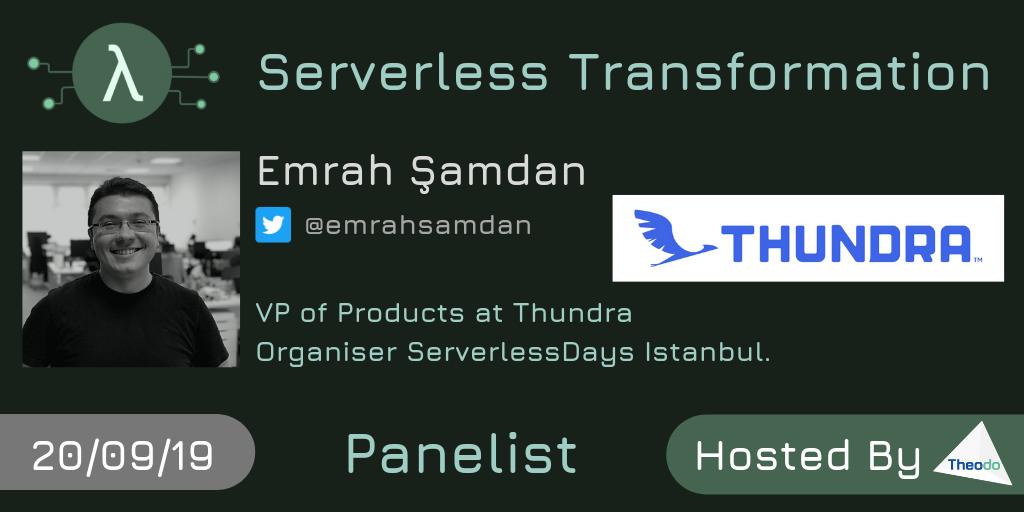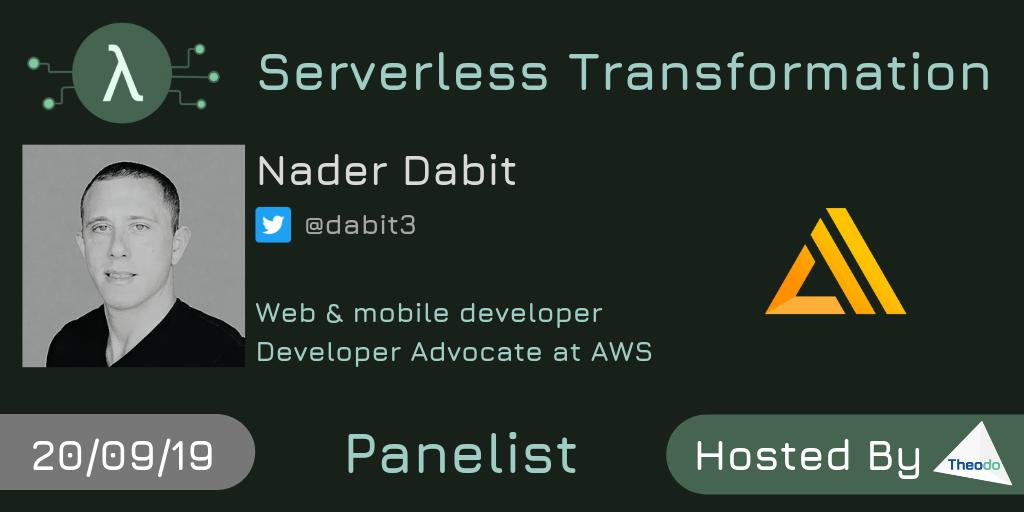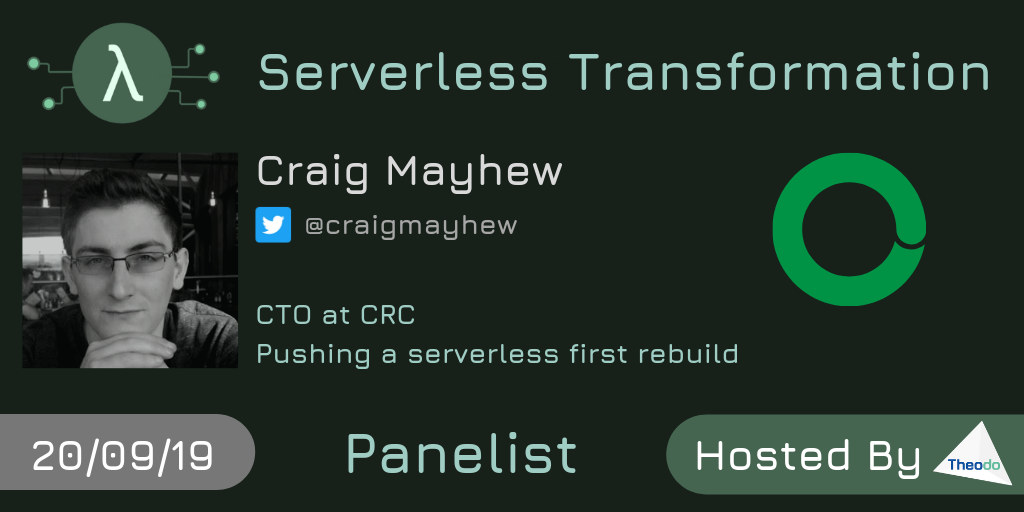 Would you like to be a panellist next event, apply here: https://docs.google.com/forms/d/e/1FAIpQLSccN042BO-she79uKFNYAl61g6E94eP6vrSGzmUvLzcOctF0Q/viewform?usp=sf_link
Serverless Transformation: sharing the tools, techniques, and case studies of using serverless to release fast and scale optimally.