Description
This event is now SOLD OUT! Please don't show up at the door without a ticket. We will not be able to accommodate you. Thanks for your support and interest. We hope to see you at our next event. Check out website for updates! Www.VanguardCulture.com
SENSORIUM
15 Immersive Art Experiences.
10 Notable Arts Orgs.
5 Amazing Chefs.
1 Big IDEA
Saturday, June 30, 2018
7pm-11pm
$20 Creative Industry Professionals + 1 drink
$40 General Admission +1 drink


$40 BACKSTAGE PASS: Add this Pass to any of the categories above for Access to VIP Area with Private Chef, Multisensory Experiences + 1 additional drink.
-
IDEA1
899 Park Blvd.
San Diego, CA 92101
-
An evening of vanguard art experiences, delicious food, wine tastings, and creative networking. Vanguard Culture will transform 15 condo lofts of the art-filled community of IDEA1 Downtown with immersive, experiential, multi-sensory art experiences themed around The 5 Senses.
-
EVENT TIMELINE
7:00 p.m. - 11:00 p.m. Chefs, Music, 15 Art Lofts Open to Exploring.

Creative Industry Mixer in THE HUB.

Creatives and arts orgs are encouraged to bring a stack of postcards to add to our community table.
9:15 p.m. VIP Rooftop Decks Open. Gorgeous Views of Downtown. An unforgettable multi sensory food and wine experience presented by Baja Wine + Food in partnership with The O Xperience. Grab a blindfold and join Chef Daniella de la Puente of La Cocina Secreta for a one-of-a-kind journey through The 5 Senses. (With purchase of BACKSTAGE PASS - $40.00)
-
Featured Culinary Contributors include:


Featured Artists Include:






Featured Arts Orgs Include:





Wine tastings from Valle de Guadalupe, Baja California presented by Baja Wine + Food
---


LOCATION: IDEA1 Apartments 899 Park Blvd, San Diego, CA 92101. Please use F Street Entrance.


WHERE TO PARK: On most days there is plenty of street parking in this area. Many meters are free after 6pm in Downtown. Pay careful attention to street signs. We are not liable for any parking violations.


WHERE TO PARK DURING A PADRES GAME: There is a Padres game at 7:30pm on June 30th. Generally there is plenty of street parking around IDEA1 before 6:30pm on game nights. The Park it on Market parking structure (614 Market St, San Diego, CA 92101) is a 9 minute walk from IDEA1.


UBER or LYFT:

Don't want to UBER/LYFT the entire distance? Park near Balboa Park and UBER/LYFT to IDEA1 (899 Park Blvd, San Diego, CA 92101).


TROLLEY: Take ORANGE or BLUE LINE to "City College Station" Trolley Stop. Walk two blocks South and make a left on F Street to Main entrance (4 minute walk) To view all of the transit stations with parking visit

https://www.sdmts.com/rider-info/transit-station-parking

($2.50 each way). Show us your receipt for round trip trolley fare and get 5 free min. on

VibroAcústica

- a multi-sensory sound massage experience in the IDEA BOX.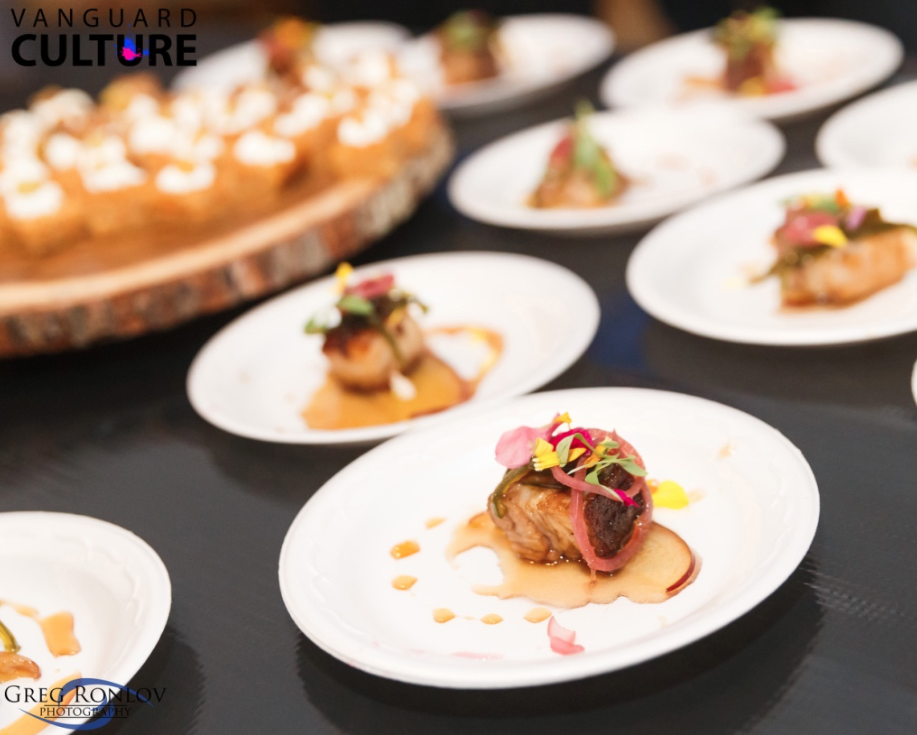 Vanguard Culture is an all-volunteer 501(c)3 nonprofit dedicated to advancing San Diego's Creative Industries. SENSORIUM is a part of our 5 Years. 5 Senses Anniversary Season. Proceeds from this event will support quality arts journalism, industry mixers, public events, and professional development that work to create arts jobs, bring diverse communities together, and inspire collaboration among industry professionals from the visual, performing, and culinary arts.