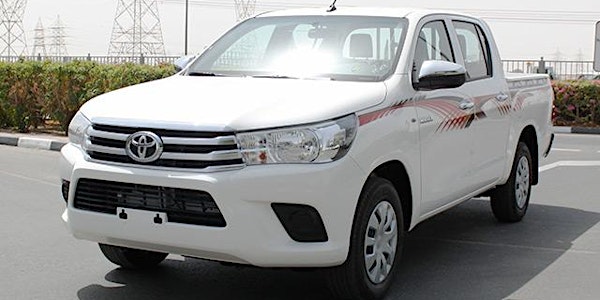 SEMA Int'l Measuring Session: 2016 Toyota Hilux has arrived!
Location
SEMA Garage
1577 Valley Vista Drive
Diamond Bar, CA 91765
Description
Working in collaboration with the Department of Commerce, the SEMA Garage hosts a small fleet of popularly accessorized international vehicles for use by our members who wish to design and engineer products for export. For 2016, we have secured the all-new 8th-Generation Toyota Hilux Double Cab 4x4 spec'd with the 5-Speed manual transmission and the 2TR-FE 2.7L petrol 4-cylinder VVT-i engine.
Reserve your space now to come in to the SEMA Garage and measure the all-new 2016 Toyota Hilux, along with the 2014 Mitsubishi L200 and the 2014 Uaz Hunter. This session will run the entire week of December 14-18 at the SEMA Garage in Diamond Bar, CA. Lifts and tools will be provided, but plan to bring along any specialty tools you may require.