Description
The most successful companies in the world have LESS Sales Reps and MORE Automation. Do you agree?
Marketing Automation has shown proven improvement in Sales and Cost reduction, yet most of the Hong Kong companies still lag behind for this trend. Together with our Automation expert who has experience working at Google and IBM, we will show you real-life examples and benefits of automated sales and marketing process. Join us to discover the Power of these new cutting-edge technologies.
---
Who should Attend?
Business Owners/Entrepreneurs, Marketing Managers/Executives, IT technicals
Key Takeaways
How to easily send personalized offers to EVERY customer
How can we ensure the Marketing team is bringing the right customers for the Sales team

What's the killing features of Marketing automation and how you should choose it
How to avoid waste of resources by following the industry best practices and tips
What are the advanced ways to grow sales pipeline and revenue
Language: English
Speakers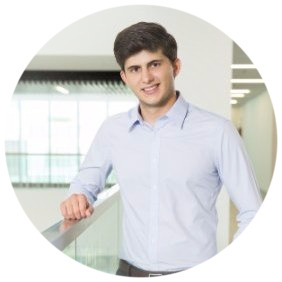 Gerardo Salandra, CEO and Founder at www.rocketbots.io
Gerardo Salandra, former Head of Growth Marketing at NDN Group, specializes in Marketing Technology and Business Automation. With previous experience in IBM, Google and several fast-growing startups, he has accumulated profound expertise in digital marketing. He is a professional corporate trainer for marketing automation, big data analytics, CRM, SEO, & SEM. He has conducted consultations for multinational corporations in marketing automation, covering account based marketing, performance metrics and Social CRM integrations. His expertise in Artificially Intelligent also allowed him to create Chatbots for support and sales purposes, transforming the way brands perform customer services. He holds an MBA from the CUHK and Bachelor from the Reutlingen University in Germany.

Testimonial
"We wouldn't be able to juice out such great essences alone and the great effort was greatly appreciated. Also, presentations were exciting, and the strategy inputs are solid and professional!
--WINNY, Head of Marketing Multi-National Bank
---
FAQ
1) What is Marketing Automation?
Marketing automation refers to the software that exists with the goal of automating marketing actions. Many marketing departments have to automate repetitive tasks such as emails, social media, and other website actions. The technology of marketing automation makes these tasks easier. It helps generate new leads and convert to more customers.
2) What will be the format of the class?
It will be a step-by-step tutorial, with a focus on building interactive learning environment.
3) Does the ticket price include takeaway notes?
Yes, you will get the presentation slides afterward.
4) Will the session last for 2 hours straight, or will the duration be shorter because of a recess?
It's 2 hours straight, but the section is flexible and interactive so you won't get bored easily.
For more information, please visit our website:
Organizer of Sell More with Less Effort- Marketing Automation Workshop
NDN Academy is powered by New Digital Noise (NDN), which is a premiere digital marketing service provider in the Asia-Pacific. It transforms anyone into digital experts through practical and live cases in media, technology and businesses. It also focuses on providing full-scale digital media training – from social media and mobile marketing , content strategies , user experience design , to startup entrepreneurship and digital marketing.