Event Information
Refund Policy
Contact the organizer to request a refund.
Eventbrite's fee is nonrefundable.
On Friday, September 18th, 2020, play hooky with us for the SELF(ISH)philly Conference!
About this Event
WHAT IS BEING SELF(ISH)?
Being SELF(ISH) is unapologetically caring for yourself first- it's filling up your cup, because you know DAMN well that you can't be of service until you've taken care of your mind, body, and spirit. It's being a BOSS, but still ditching the hustle mentality and coming from a place of alignment and flow.
As women, we've been told for SO LONG that being selfish is a bad thing- that we should constantly give of our selves to everyone else. Well, guess what? At SELF(ISH)philly, we're RECLAIMING SELFISHNESS by infusing it with boss bitch energy and throwing some serious self love on top.
IT'S TIME FOR YOU TO TREAT YOURSELF LIKE THE QUEEN THAT YOU ARE. And we're here to help you fix that crown ;)
SELF(ISH)philly is the ultimate self care experience. We handpicked our vendors, coaches, and speakers, because they're the best of the best in the wellness field, and we want you to have access to the most incredible resources that Philly has to offer. We've curated an event to completely rejuvenate your energy and infuse you with high vibes, because you deserve it babe ♥
On Friday, September 18th, we're inviting you to take a VIRTUAL wellness day and play hooky with us ;)
xoxo Danielle & Carlee
--
CONFERENCE DETAILS*:
September 18th, 2020
9:30a-9:40a - Welcome
9:40a-10:10a - Keynote Speaker, Katie Fehlinger (Reset Your Mindset)
10:15a-10:30a- Connection Roundtable #1
10:30-10:40a- Tech Break
10:40a-11:20a- Break Out Session #1
Tejal Patel (NamaSLAY your Stress Monster)
Iris Mendez (Meditation)
11:25a-11:40a- Connection Roundtable #2
11:40a-11:50a- Tech Break
11:50a-12:20p- Lunch Hour
Free Time
Social Injustice & Mental Health Discussion
12:20p-1:00p- Break Out Session #2
Tracie Ullman (How to Develop Your Intuition)
Money Panel (Featuring Candace Galiffa, Steph Heath, Michelle Dunk and, moderator, Daniela Galdi)
1:05p-1:20p- Connection Roundtable #3
1:20p-1:30p- Tech Break
1:30p-2:10p- Breakout Session #3
Sam Van Der Wielan (Self-Care for Entrepreneurs)
Pleasure Panel (Featuring Laura Brown, Paula Di Marco Young, Hailey Marino, and , moderator, Majet Reyes)
2:15-2:30p- Connection Roundtable #4
2:30p-2:40p- Tech Break
2:40p-3:20p- Breakout Session #4
Nicoletta de la Brown (Claiming Sacred Space for Self)
Maddie Hunt (Slow Yoga Flow)
3:25p-3:40p- Connection Roundtable #5
3:40-3:50p- Tech Break
3:50p-4:30p - Closing Session with Danielle and Carlee & Announcements for Self(ish) Philly 2021
*Please note we will be using different zoom links for all sessions.
NOW INCLUDING A FREE PRE-CONFERENCE ATTENDEE TRAINING TO MAKE THE MOST OF OUR VIRTUAL EVENT. Mark your calendars for September 2nd at 3pm EST. - YOU WON'T WANT TO MISS IT.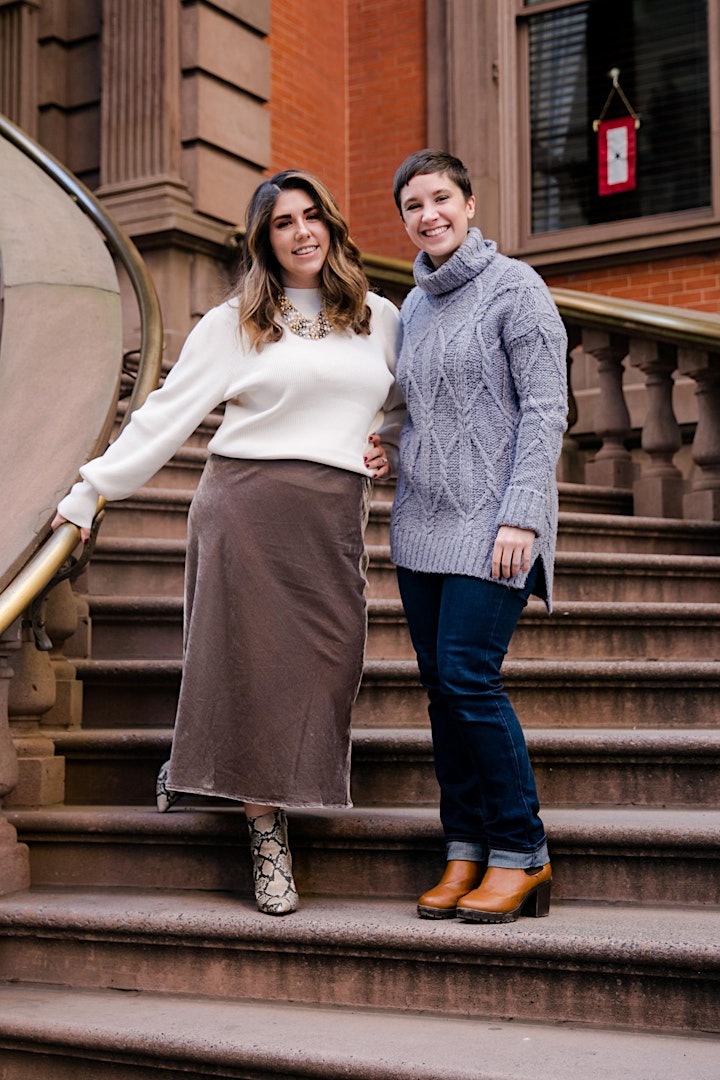 Date and Time
Location
Refund Policy
Contact the organizer to request a refund.
Eventbrite's fee is nonrefundable.