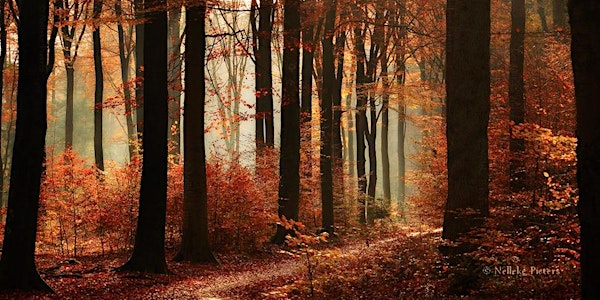 Self-Care Retreat for Women with Diabetes
By Janet Doucette, MA LMHC
Date and time
October 11, 2018 · 2pm - October 14, 2018 · 4pm EDT
Location
Spirit Fire Retreat Center 407 West Leyden Road Leyden, MA 01337
Refund Policy
Refunds up to 30 days before event
Description
Four Day Retreat ~ Oct.11th through Oct. 14th 2018
Our Diabetes Retreats are unique. We offer small group learning, hands on techniques, healthy eating and exciting classes held in a peaceful, relaxing setting. Our programs include informative classes in healthy diabetes lifestyle and effective blood sugar management using mind body techniques. We offer classes in Tai Chi, meditation, dancing, cooking and creative art. All of our classes are designed by Women with Diabetes for their sisters.
Our Retreat Presenters are registered nurses, art therapists, nutritionists, dietitians, athletes, and psychotherapists, many of whom are Certified Diabetes Educators. One thing they all have in common is - they live with diabetes themselves. Our Presenters "walk their talk" with Type 1, Type 2, Pre-Diabetes, Insulin Resistance, and LADA
Join us on a 95 acre property with forest trails, secluded meadows and clear brooks with wholesome food from local, organic gardens lovingly prepared by diabetes savvy chefs. The Spirit Fire Retreat Center in Western Massachusetts is conveniently accessible by car, train or bus from Boston, Albany, Hartford, and NYC.
$495
Lodging, food and programming is included in the Retreat cost.
Cancellation Policy: Retreat ticket cost is refundable up to 1 month before the Retreat, less $25 administrative fee.
When you purchase a ticket, we will send you the Class Sign up by email.
Our Fifth Annual Retreat is designed to help a woman with diabetes choose the life style changes that can best be incorporated into her personal life and that of her family as well. From exercise, to healthy food choices, from lowering stress to finding a contemplative practice, this retreat covers "it all." We offer diabetes self-management education and a unique support model of care.
For more information or view our past retreats visit us at: https://www.diabetesretreats.org
or email organizer at retreat@mindstreaming.net
---
This year's Retreat Presenters are:
Connie Hanham-Cain RN, MSN, BSN, CDE is a community based nurse and Certified Diabetes Educator. Connie has extensive experience as a holistic behavioral health nurse, working with diverse populations of all ages. Her background includes lifelong study and practice of dance and body awareness disciplines, meditation and spiritual awareness techniques. She has lived with Type 1 diabetes since childhood.
Judith Jones-Ambrosini a professional chef and author has lived an active life traveling throughout the world with Type 1 diabetes for over fifty years. She is a published diabetes journalist, recipient of a "Lilly For Life" award for journalism and author of the book The Sisterhood of Diabetes.
Gita Patel, RS, RD, CDE, CLT is a dietician and Certified Diabetes Educator with Type 2 diabetes. She has one simple goal in life: Helping people to feed their health with tasty and colorful foods that are simple, easy and quick to prepare.
Ann Marie DiNino BA in Fine Arts and MS in Public Service Administration concentrating in arts administration. She works with elders in assisted living and has an extensive background in health care settings. She has lived with Type 2 diabetes for over 20 years.
Janet Doucette MA, LMHC (K.Dechen) is a licensed psychotherapist and behavioral medicine specialist who offers clinical biofeedback, hypnotherapy, and mindfulness based psychotherapy for individuals with medical conditions, such as diabetes and cardiovascular disease. She is a Reiki Master in the Men Cho tradition and has lived with Type 2 diabetes for over ten years.

Melanie Masdea-Dignum LICSW, LCSW, ACHt is a psychotherapist who has worked extensively helping individuals with lifestyle change through the facilitation of attitudinal shifts and habit modification. Through the development of highly individualized action plans, she has encouraged individuals from all walks of life who are often experiencing the challenges of a delicate health profile. Using traditional psychotherapeutic approaches, motivational interviews, meditation, hypnotherapy and energy work, Melanie continues to teach and coach individuals how to jumpstart a sustainable wellness intention. She has lived with T2 diabetes for over twenty years.
CLASSES OFFERED ARE:
Diabetes Body Awareness: Your Organs and Your Hormones
Expressive Dance
Diabetes Mind Body Consciousness
Kitchen Magic- cooking demonstrations
Navigating the Healthcare System: Getting What you Need

Solutions to Feeding Health: Simply Eat Real Foods
Meditation as Medicine
Using Apps & Technology for Practical Diabetes Self-Care
Morning Stretch and Motivation to Move
Making a Lifestyle Change: Goal Setting and Action Planning
Self-Exploration through Art and Creativity
The Wisdom of Nature: Mindfulness Walk in the Woods
Tai-Chi Class in the Meadows
Fire Circle - Wisdom Traditions
We reserve the right to change our class programming based on attendance.
About the organizer
Janet Doucette is a skilled workshop leader, meditation teacher, and retreat facilitator who offers a wide range of learning experiences, both on-line and in real-time settings at a variety of locations.
As a retreat organizer, she brings expert practitioners together to produce dynamic learning environments in which participants gain the knowledge and experience they are seeking.
WHAT PEOPLE ARE SAYING
"Janet combines intelligence, creativity, and articulate presentation to affect an experience worth sharing."
Louise DeSantis Deutsch Professor
Janet is a highly intelligent, sensitive practitioner with a tremendous scope of knowledge and a passionate determination to help others. I recommend Janet whole heartedly as a coach, practitioner, or speaker for your organization.
Dr. Ingrid Schweiger, Psychologist
"Janet thoroughly explains complex topics for both professional and non-professional participants."
Mind Body Wellness Conference Attendee
"Janet's presentation style is a delightful combination of humor and authority."
Lecture Attendee
"Janet has the uncanny ability to get to the heart of the matter quickly and effectively.  She provides valuable insights and practical solutions."
Executive Coaching Client