Description
Overview
Join nativeMsg & Google to See the Future of Messaging - RCS (Rich Communication Services).
Sometimes referred to as SMS 2.0, we believe, RCS is more like App 2.0. RCS is an exciting new messaging channel because it moves features of a native mobile application directly into the native SMS inbox of a mobile device. The SMS inbox will slowly morph into a channel that includes chatbots, payments, rich media, 1-1 marketing opportunities and many other features.
Rich Communication Services (RCS) includes features like customized branding, rich media, suggested replies, verified sender, read and delivery receipts, suggested actions, payments and much more.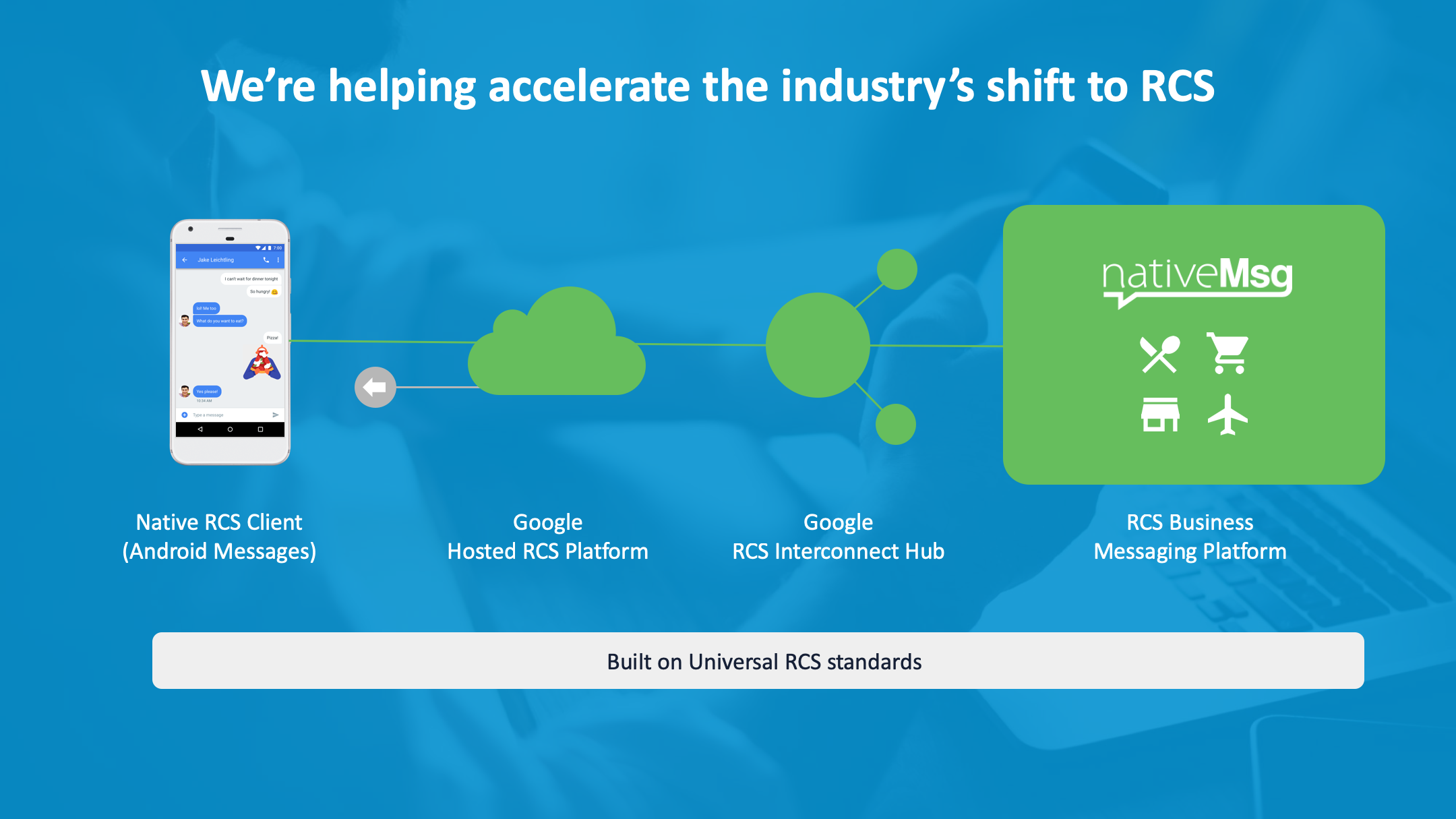 Use these links to learn more about nativeMsg and Google RCS Business Messaging.
Speakers
Alex Allemand, Business Development Manager, RCS Messaging at Google
Michael Lamb, President / Co-founder at nativeMsg
Join us to learn about this disruptive messaging technology and how it is reshaping the messaging landscape. You will see the latest features and demos involving RCS, market statistics, usage, adoption rates and availability timeframes. Learn how RCS can be included into your customer or application communication strategy.
Agenda:
5:30 - Arrival & networking
6:00 - Presentation
7:00 - Questions
More Information
For more information you can visit nativemsg.com or email us info@nativemsg.com.