Description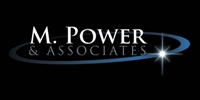 Learn how compliance with government regulations can drive impact for your business.
Join us for our Security Risk Management workshops to discover best practices for compliance and security and hear from subject matter experts about processes and procedures to improve your delivery time from origin to final destination in the most secure way.
At this full day event, you will:
Receive continuing education credits for C-TPAT

Review C-TPAT application process and what is required

Understand all minimum security requirements

Gain further insight into the current hostile Cybersecurity threat landscape that exists for private commercial industries

Understand how organizations can leverage C-TPAT certification to jump start the development of their Cybersecurity and IT Risk Management program
Obtain a 360 degree overview of the NIST CsF and realize the vital role it is playing in the commercial market space
Receive an onsite demo of leading industry tools that facilitate enterprise Cybersecurity and IT Risk Management implementation
Agenda
9:00am – 12:00pm C-TPAT for Importers and Exporters
12:00pm – 1:00pm Lunch
1:00pm – 4:00pm Cybersecurity
Register Now...space is limited!
Speakers: Miriam Marsh of M. Power & Associates; William J. McBorrough of MCGlobalTech
Organizer of Security Risk Management Workshop
Miriam Marsh, MSM and MBA, is the Founder and President of M. Power and Associates, an international management consulting firm in Dallas, TX. She ensures that companies involved in international trade are compliant with federal anti-terrorism programs. Ms. Marsh has certified companies such as General Electric, Sanmina, Sanyo, Raytheon and others. She has is a subject matter expert for various media outlets such as the Homeland Security edition of USA Today, CNN, and local radio shows.
Miriam is a Harvard trained professional who has a Master of Science in Management with a concentration in Homeland Security.  She is also a certified Crisis Response Coordinator (CRC), Certified Homeland Security Level V (CHSV), and Six Sigma. In addition, she holds certifications in U.S. FEMA's National Incident Management System (NIMS) and National Response Framework (NRF).