Description
"Endpoint Data Protection and detecting/responding to advanced cyber-attacks faster with security intelligence."
LogRhythm and Absolute will examine the critical dynamics in the cyber threat landscape. We'll show you how to integrate security intelligence to enable detection and block and respond to cyber-attacks with greater precision than ever before.
Attend this lunch & learn if your organization is:§ Not prepared to detect an advanced attack or breach when it happens.
Unable to define what "normal" behavior is across users, networks, systems and applications.

Endpoint Protection for devices on and off your network.

Detect sensitive data on endpoints and take policy action to remediate

Frustrated by the deficiencies of a first generation SIEM.

Looking solutions tailored to you specific endpoint security needs.

Intent on improving your security intelligence & security posture.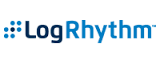 LogRhythm, the leader in security intelligence and analytics, empowers organizations around the globe to rapidly detect, respond to and neutralize damaging cyber threats.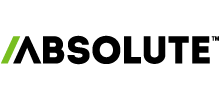 Absolute, provides persistent endpoint security and data risk management solutions so their customers can secure endpoints, assess risk and respond appropriately to security incidents.
Organizer of Security Intelligence & Endpoint Data Security
DSN Group is a solutions and services provider focused on infrastructure:  Compute, virtualization, Network & Security, Storage and Data Management.  We provide IT solutions and services for small and Mid-sized business and enterprise companies.  Our client verticals span manufacturing, services, financial, technology, legal, heathcare, transportation, distribution, government and education.
Software.  Hardware.  Services.  Support.