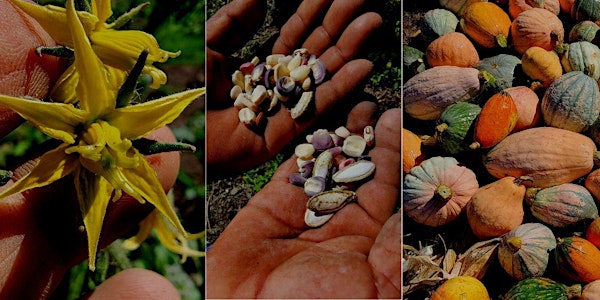 Securing our Local Food Future with Collaborative Seed Saving
Julia Dakin, Co-founder of Going to Seeds, will help us set up a collaborative project to create resilient, nutrient-dense foods.
By Richmond Grows & Richmond Public Library
Date and time
Monday, April 10 · 6 - 8pm PDT
Location
Richmond High School 1250 23rd Street Richmond, CA 94804
About this event
Are you a gardener who is interested in working on a community project to increase food and seed resiliency in the East Bay?
You're invited to a presentation on the benefits of working together to adapt selected food crops to local challenges and community preferences. The first half of the workshop will be a deep dive into why and how to shift our gardening mindset towards adaptation, community, and diversity. We'll learn how to use 'promiscuous pollination' combined with the environmental and gardener selection process. In the second hour, we will get organized and choose 3-5 favorite crops to work on collaboratively over the next three years.
There will be seeds available to take home, and bring your own seeds to share if you have some!
This workshop is a collaboration between the Richmond Grows Seed Lending Library, Going to Seed, Urban Tilth, and East Bay Local Seeds. It is also part of the Million Seed Savers Campaign.
About the Presenter
Julia is a food and seed producer from coastal Mendocino County who has been using the principles of landrace gardening for several years to adapt warm-season crops to cool coastal summers and poor sandy soils. She has been collaborating with the author of the book Landrace Gardening, Joseph Lofthouse, and the community that evolved out of that started a non-profit called Going to Seed, which offers free online courses and seeds. Adapting to local conditions is best done in community. So recently Julia started focusing on supporting seed libraries to organize their communities to use collaborative seed saving in adapting to local and changing environmental conditions. She is passionate about empowering food growers to change their mindset towards adapting crops to specific locations, and increasing flavor and nutrient density.