SECOND ANNUAL JFS EMBRACING POSSIBILITY FOR MENTAL HEALTH AWARENESS: A Conv...
Description
Tara's Closet Presents Embracing Possibility for Mental Health Awareness: A Conversation with the Honorable Patrick J. Kennedy and Jenna Bush Hager on Thursday, May 17, 2018 at Kingswood-Oxford School.
Please join us for an unforgettable evening discussion aimed at tearing down the many misconceptions surrounding mental illness.
1 in 5 Americans will experience mental illness in his or her lifetime; it is a reality of life that affects us all. If you or someone you know has struggled with symptoms of mental illness, this evening is for you. Together, we can alter the narrative, stop the stigma, and change lives.
SEATING IS LIMITED AND ADVANCE RESERVATIONS ARE HIGHLY RECOMMENDED.
Use mobile view to automatically select the "Best Available" seat. Use desktop view to select available seats on the seat map or "Best Available" seat.
---
FEATURED SPEAKER
THE HONORABLE PATRICK J. KENNEDY is a former member of the U.S. House of Representatives and the nation's leading political voice on mental illness, addiction, and other brain diseases. During his 16-year career representing Rhode Island in Congress, he fought a national battle to end medical and societal discrimination against these illnesses, highlighted by his lead sponsorship of the Mental Health Parity and Addiction Equity Act of 2008--and his brave openness about his own health challenges.
The son of Senator Edward "Ted" Kennedy, he decided to leave Congress not long after 
his father's death to devote his career to advocacy for brain diseases and to create a new, healthier life and start a family. He has since founded the Kennedy Forum, which unites the community of mental health, and co-founded One Mind for Research, a global leader in open science collaboration in brain research. Kennedy is also the co-author of "A Common Struggle," which outlines both his personal story and a bold plan for the future of mental health in America.

Patrick lives in New Jersey with his wife, Amy, and their four children.
MODERATOR
JENNA BUSH HAGER is a contributing correspondent on NBC's TODAY show and an editor-at-large for Southern Living magazine. She is also the author of The New York Times bestseller Ana's Story: A Journey of Hope, which she wrote after traveling to Latin America in 2006 as an intern with UNICEF. Ana's Story is based on the life of a 17-year-old single mother with HIV, who struggles to shield her child from the life she had of abuse and neglect. Hager remains involved with UNICEF and is currently the chair of its Next Generation initiative, which is dedicated to reducing childhood deaths around the world. Hager holds a bachelor's degree in English from the University of Texas at Austin. She is also co-author of the children's book Read All About It! Hager is the daughter of former U.S. President George W. Bush and First Lady Laura Bush. In 2008, she married Henry Hager. In 2008, she married Henry Hager. Jenna and Henry are the proud parents of their daughters Margaret Laura "Mila" and Poppy Louise Hager.
EXPERT, Q&A
EVAN FOX graduated Michigan St University with a BS in Zoology, thinking he was going to become an Equine Veterinarian. After further contemplation, he chose to go to medical school at the University Health Sciences, Chicago Medical School where he became interested in the relationship between the brain and the body. As a consequence, he moved to Connecticut where he completed a Residency in Psychiatry and a fellowship in General Hospital based Psychiatry with a special interest in Oncology. He is the Director of Consultation Psychiatry at Hartford Hospital, Senior consultant to the Palliative Medicine Consult Service, Chairman of the Ethics committee, Physician Chair of the Schwartz Rounds at HH, Psycho-Oncologist for the Hartford Healthcare Cancer Institute, Assistant Medical Director of the Behavioral Health Network, Hartford Healthcare and has a special interest in significant phenomenology including how and why individuals die and paradoxically, improving the quality of life for all.
---
THANK YOU TO OUR SPONSORS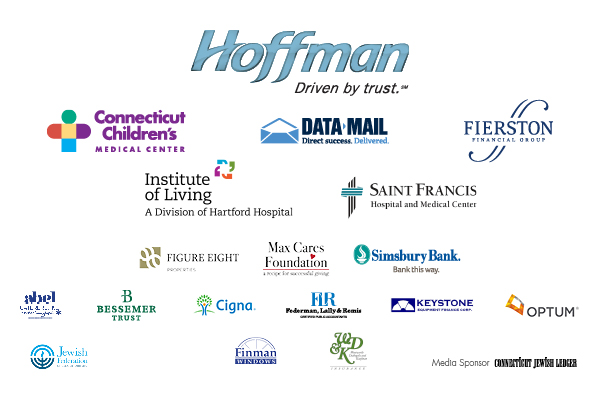 ---

EMBRACE-A-CHILD. EMBRACE-A-FAMILY.
The financial and emotional strain on a family can be overwhelming when faced with ongoing challenges of mental health. The Embrace-A-Family initiative is an opportunity for an individual or a group of people to work together to help alleviate these barriers and subsidize basic human needs, for a JFS client family who is less fortunate. Become a JFS Embracer.
For more information about how to support JFS mental health clients, please visit our website. To make a donation by phone, call 860.236.1927. Or click here to make a donation online.
---
FAQs
Is there a suggested age for attendees to the event?
We recommend audience members are 16+.
How can I contact the organizer with any questions?
Jewish Family Services can be reached during regular office hours, Monday through Friday. Please contact us by email or call 860.236.1927.
What's the refund policy?
All sales to the event are final. Tickets are non-refundable and non-transferable.
Do I have to bring my printed ticket to the event?
Yes. You may print your ticket from the confirmation email or download the ticekts using the Eventbrite app for android or iphone.