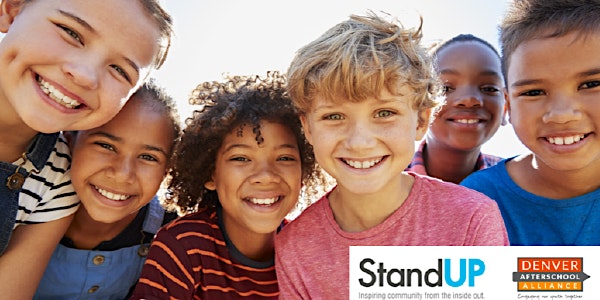 SEAL Bite-Size: Recognizing Bias
Join us for this SEAL session!
About this event
WE ALL HAVE BLIND SPOTS. Our blind spots impact how we show up with one another and how we show up with the youth we serve.  When we make a conscious choice to uncover our biases, equity enters the forefront, and we intentionally show up as our best with ALL students. 
Discover: 
common biases that may show up in a youth program 
the ripple effect of our unchecked bias
how building our self-awareness can lead to positive action and impact 
DQUAC is dedicated to creating a safe and accessible space for everyone who participates in our trainings and events. We welcome persons of all abilities and will attempt to provide reasonable accommodations upon request. If you need a specific accommodation for this event, please contact Melanie Kartzmer, at Melanie_kartzmer@dpsk12.org or 720-423-1803 as soon as possible so we can make arrangements.
DQUAC No-Show Policy:
We truly value our facilitators' time, and we always want to make sure that we can give them an accurate count of registrations in advance of the training, as it impacts material preparation and facilitation styles.
We expect all registered participants to attend the training. If you are unable to attend, we ask that you cancel your registration through Eventbrite or notify us at least 24 hours in advance.
If you do not show up to three trainings that you registered for, the DQUAC Leadership Team reserves the right to revoke your privileges to attend DQUAC trainings and may reach out to the leadership of your organization if a pattern of no-shows occurs.