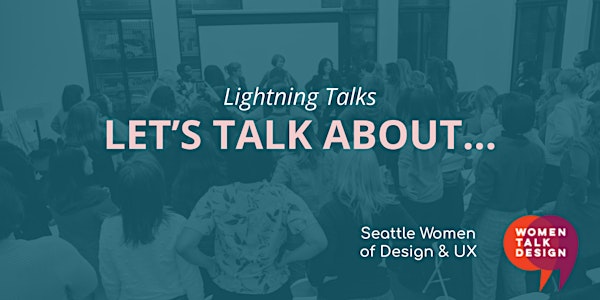 seaDUX & WTD Lightning Talks event
Meet others in the community, support our speakers, and learn a little something new!
About this event
Seattle Women of Design & UX and Women Talk Design invite you to join us for an evening of talks by new and developing speakers, on topics on the theme "Let's Talk About…"
What are the topics we need to be talking more about? This could be an idea that's not yet being talked about or an idea that isn't getting enough traction.
One of the best ways to learn as a speaker is by watching other speakers practice their craft. We invite you to join the event as a supportive audience and pay attention to what our speakers do well. Our audience will meet one another in small breakouts, support our speakers, provide feedback on the talks, and take away ideas and inspiration for your own speaking practice.
Agenda:
Welcome
Connection Breakouts
Lightning talks + Q&A
Connection Breakouts
Goodnight!
If you're interested in practicing a talk at the event, you can sign up here.
Event Details:
You will receive a link to join the Zoom meeting upon registering. Automated captioning will be available. This event will not be recorded.
The event is open to everyone. Please take a moment to read through Women Talk Design's Code of Conduct before RSVPing.
Hosts: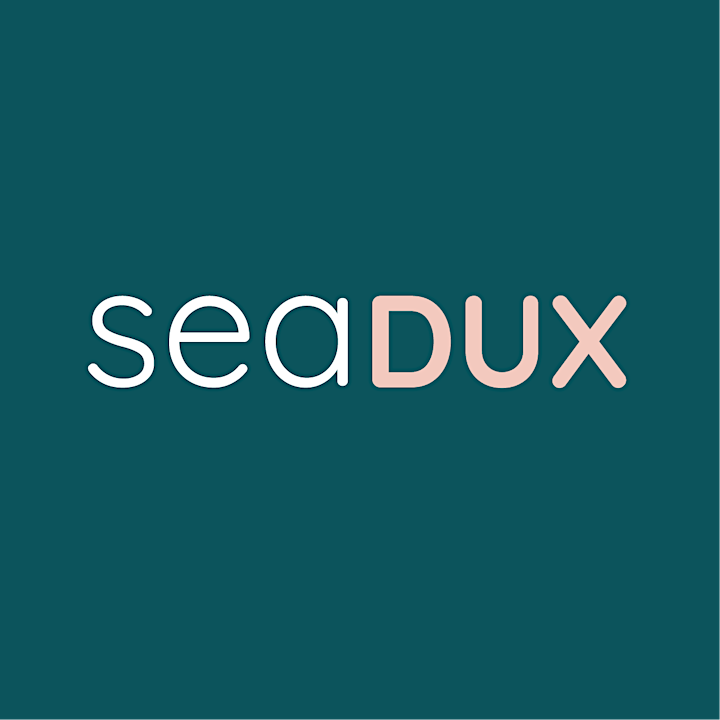 Seattle Women of Design & UX was created in order to provide Seattle women and non-binary people an opportunity to network, learn, mentor and support each other in design, UX, and related fields. We have monthly meetups to give our members more opportunities to learn from others in their field, hone their presentation skills, and work with each other in an empowering environment.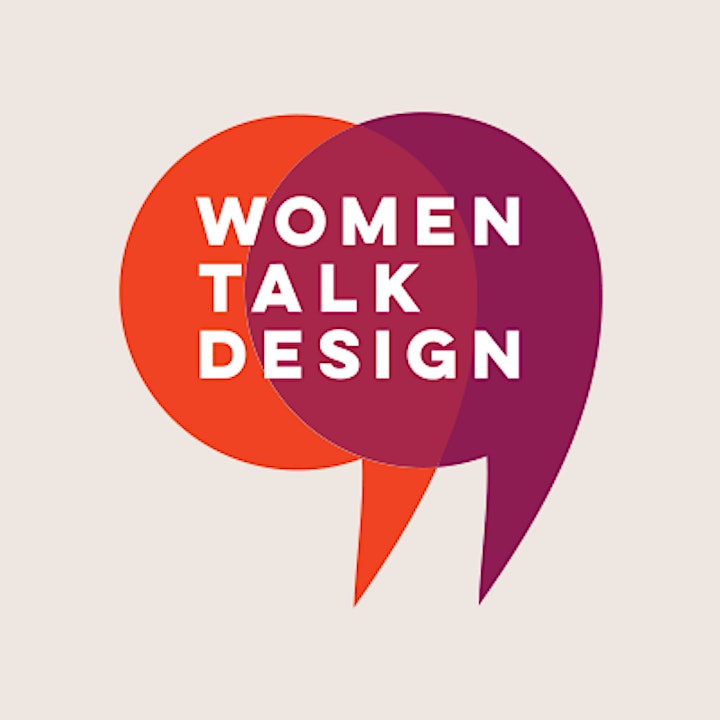 Women Talk Design elevates the voices of women and nonbinary folks. We have a speaker directory of over 800 speakers, host public speaking training and events, and support a community of women and nonbinary folks from around the world.