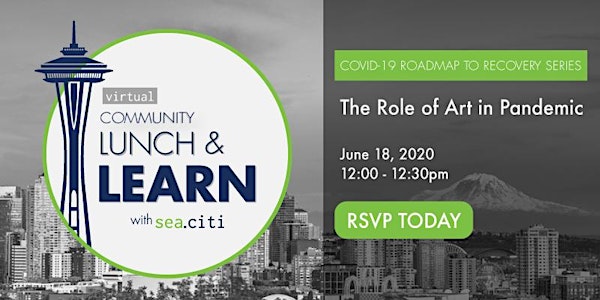 sea.citi Virtual Lunch & Learn: The Role of Art in a Pandemic
Hear about the pandemic's impact on local arts organizations.
About this event
Join a conversation with Regan Pro, Seattle Art Museum's (SAM) Deputy Director of Education & Public Engagement. SAM has been the center for world-class visual arts in the Pacific Northwest since 1933. Their three distinct locations celebrate the region's position as a crossroads where east meets west, urban meets natural, local meets global. SAM's collections, installations, special exhibitions, and programs feature art from around the world and build bridges between cultures and centuries. ​
We'll also ask Regan how art can play a critical role in documenting a crisis, alleviating stresses associated with a pandemic, and creating structural change and equity.