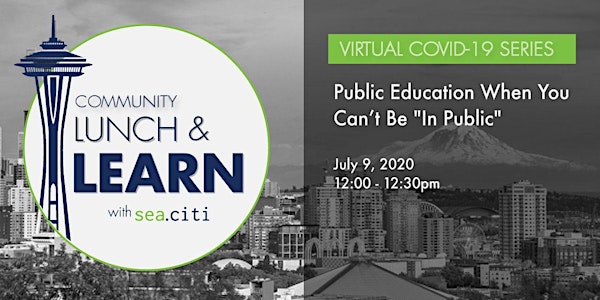 sea.citi Lunch & Learn: Public Education When You Can't Be "In Public"
Hear about the pandemic's impact on Seattle Public Schools and how it intersects with the Opportunity Gap and Digital Divide.
About this event
Join a conversation with Lisa Chick, CEO of Alliance for Education. The Alliance for Education's mission is to support excellence in education by advancing educational justice and racial equity for students in Seattle Public Schools.
We'll ask Lisa about how the quick shift to digital learning might play out in how education happens in the future. And how the pandemic has exacerbated inequitable education outcomes for students of color and other marginalized student groups.