Description
Please click on the green register button above to complete your registration to attend Seaborn Networks' Exclusive Event to Celebrate the Launch of Seabras-1.
We look forward to seeing you there!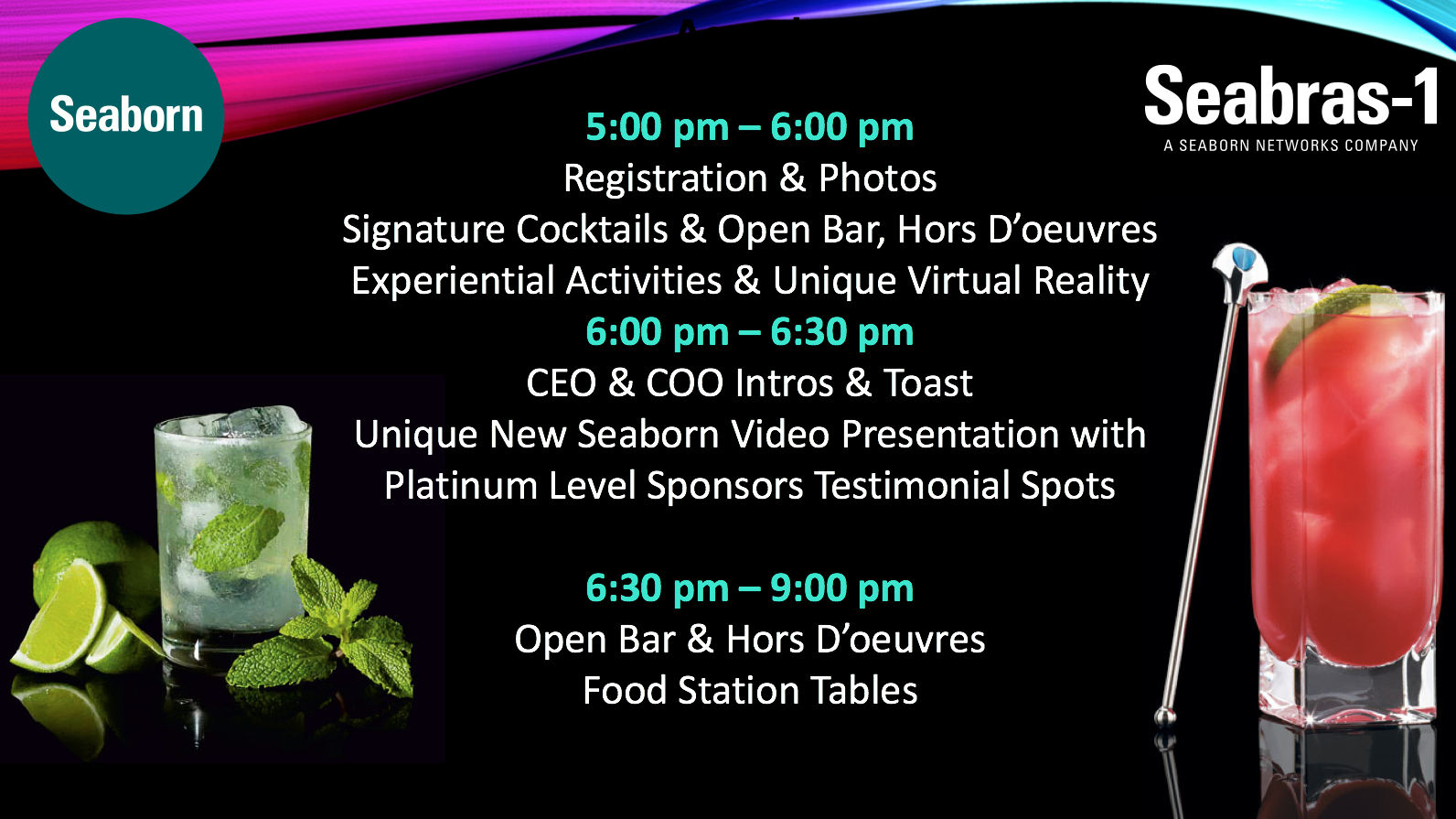 Closest Garages:
Battery Parking Garage, 70 Greenwich St, New York, NY 10006 - (212) 425-1065
Quick Park, 70 West St, New York, NY 10006
Closest Subway Stops: Bowling Green, Rector Street Station or Wall Street Station
Organizer of Seaborn Networks' Private Seabras-1 Launch Event!
About Seaborn Networks
Seaborn Networks is a leading developer-owner-operator of submarine fiber optic cable systems, including Seabras-1 between São Paulo - New York. Seabras-1 is the only direct POP-to-POP system between São Paulo and New York, offering the lowest latency route between 
B3
 and the trading exchanges of New Jersey. For more information, please visit www.seabornnetworks.com
.