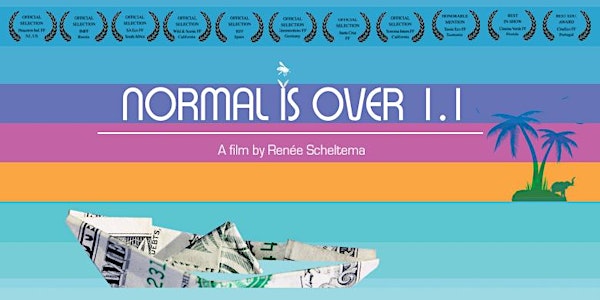 Screening of documentary "Normal Is Over" and Q&A with Producer/Director
Location
Elgin Community College
1700 Spartan Drive
Building B, Rooms B-180 & B-181
Elgin, IL 60123
Description
Normal Is Over is a documentary connecting the dots, drawing clear and accessible connections between global environmental issues that are more typically approached as unique problems. Environmental films about the end of our planet are a dime a dozen, but award-winning filmmaker Renée Scheltema travelled the world in search of ways to drive sustainable change.
So, pop some popcorn, kick back and check out this short movie preview: http://normalisoverthemovie.com
You totally want to see this film. Normal Is Over isn't just a documentary. It is a compelling, controversial, but most of all empowering film — it's a call to action for all of us to not only talk about the problem, but engage in conversations around the solutions.