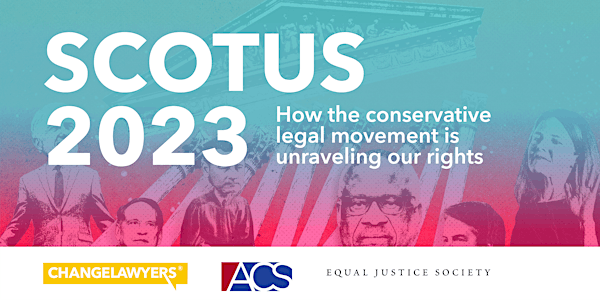 SCOTUS in 2023
How the conservative legal movement is unraveling our rights
Refund Policy
Contact the organizer to request a refund.
Eventbrite's fee is nonrefundable.
About this event
Hosted by ChangeLawyers, ACS Bay Area, and Equal Justice Society.
What can we expect from the conservative legal movement in 2023? And what can be done to prepare ourselves for the most likely outcome?
The overturning of Roe v Wade in 2022 was just the beginning. In 2023, the conservative legal movement will have plenty of opportunities to further unravel our rights, including rolling back LGBTQ+ rights and overturning election results— among other potentially explosive decisions.
Our panelists will discuss the most alarming cases of 2023, and offer solutions to counter the radical conservative legal movement.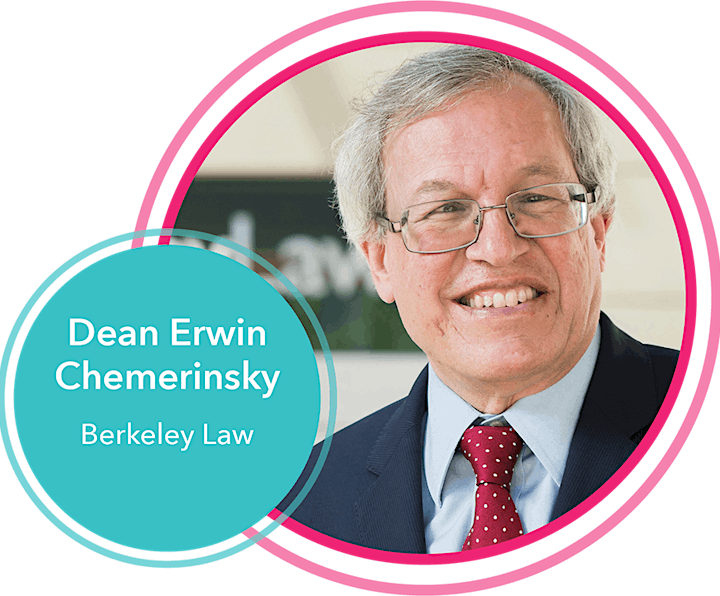 Erwin Chemerinsky became the 13th Dean of Berkeley Law on July 1, 2017, when he joined the faculty as the Jesse H. Choper Distinguished Professor of Law.
Prior to assuming this position, from 2008-2017, he was the founding Dean and Distinguished Professor of Law, and Raymond Pryke Professor of First Amendment Law, at University of California, Irvine School of Law. Before that he was the Alston and Bird Professor of Law and Political Science at Duke University from 2004-2008, and from 1983-2004 was a professor at the University of Southern California Law School, including as the Sydney M. Irmas Professor of Public Interest Law, Legal Ethics, and Political Science. From 1980-1983, he was an assistant professor at DePaul College of Law.
He is the author of sixteen books, including leading casebooks and treatises about constitutional law, criminal procedure, and federal jurisdiction. His most recent books are Worse than Nothing: The Dangerous Fallacy of Originalism (2022) and Presumed Guilty: How the Supreme Court Empowered the Police and Subverted Civil Rights (2021).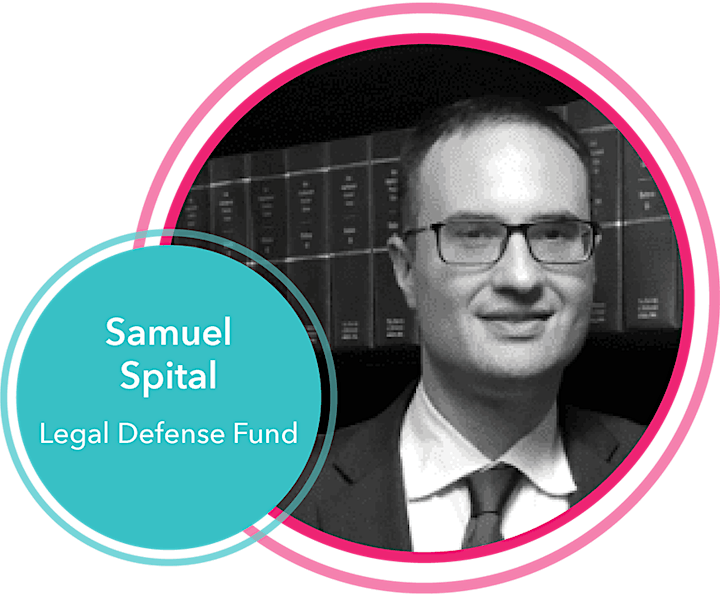 Samuel Spital is the Director of Litigation at the NAACP Legal Defense & Educational Fund, Inc.
Prior to joining LDF, Sam practiced for over a decade at two national law firms, where he worked with LDF as co-counsel on numerous cases involving capital punishment and voting rights. These included Buck v. Davis, in which the Supreme Court held that LDF-client Duane Buck's constitutional rights were violated when Mr. Buck's own trial counsel presented an "expert" who falsely testified that Mr. Buck was more likely to commit future acts of criminal violence because he is Black, and Williams v. Allen, in which the Eleventh Circuit Court of Appeals granted habeas corpus relief after the trial judge had overrode the jury's 9-3 vote in favor of a life sentence and imposed death instead. In Northwest Austin Municipal Utility District No. 1 v. Holder and Shelby County v. Holder, Sam was an integral member of the LDF-led teams that represented Black voters who intervened to defend the constitutionality of the Voting Rights Act. Sam's extensive experience in civil rights litigation also includes successfully representing three men who served between 25 and 40 years in solitary confinement-type conditions at the Louisiana State Penitentiary at Angola.