Description
Show your support for (1) local music, (2) local fashion, (3) local food and (4) people who went through incredible odds to accomplish dreams
Included with the ticket price of $30: fashion show, concert, free food, and a chance to win prizes in a raffle
---
25% of ticket sales go to Denver Open Media, while 15% go to a friend's cancer relief fund
---
1st hour fashion show - Brian "Scoop" Nemeth is a man with autism and high functioning aspergers, who can sew complex fashions (swimwear, skirts, vests, pants, etc). He is holding a fashion show, which showcases the complex fashions he has sewn himself.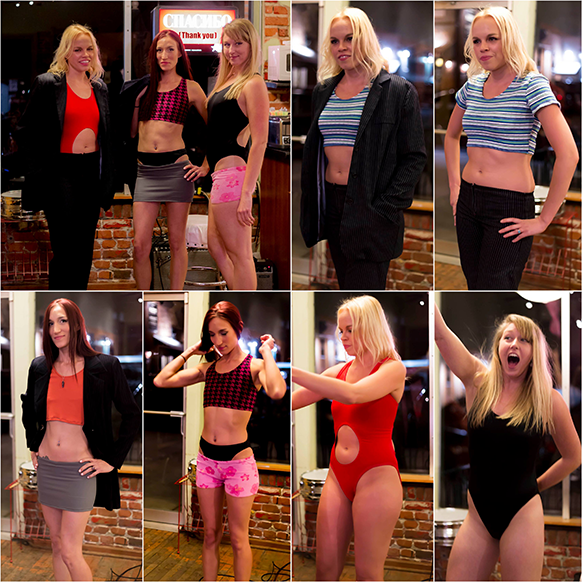 Intermission - He is also looking to turn his startup line into a local business. So, during intermission before the concert, he'll have the audience fill out market research surveys. That way, he'll know who the target market, what you like, dislike, and wanna change about his line. As an incentive for completing surveys and getting on the email list, your name will be entered into a raffle to win fabulous prizes: $50 Visa Gift Card, tickets to see movies made in Colorado, a copy of Mer Sal and the Symbols album, tickets to their next concert, gift certificate to Sexy Pizza. We'll call out the winners of the raffle at the end of the night.
2nd hour concert - Mer Sal and the Symbols are a female fronted funk/pop/rock trio from Fort Collins, Colorado, formed in 2010 by guitarist Jasco and vocalist/songwriter/bassist Mer Sal. They write their own music and call it "spiritual porn rock" - music that is good for the soul and body. Their unique sound, charisma, and songs are winning hearts through theaters and festivals across the country. The Symbols come highly recommended if you listen to a range of influences like Jeff Beck, Sheryl Crow, Grace Potter and the Nocturnals, Amy Winehouse, and The Red Hot Chili Peppers.