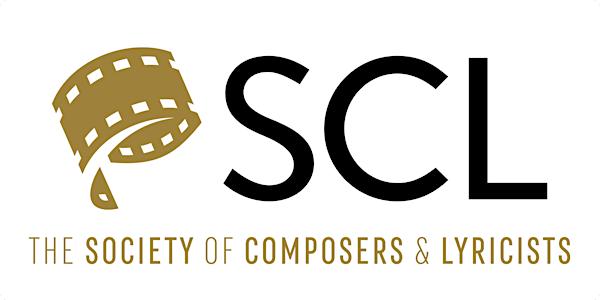 SCL Online Screening + Q&A: THE L WORD: GENERATION Q
SCL Online Screening + Q&A: THE L WORD GENERATION Q w/Heather Mcintosh, Allyson Newman, Marja-Lewis Ryan, and Rosanny Zayas
By Society of Composers & Lyricists (SCL)
Date and time
Thursday, May 25 · 6:30 - 7:30pm PDT
About this event
COMPOSERS & SONGWRITERS
HEATHER MCINTOSH
ALLYSON NEWMAN
TAURA STINSON
WRITER, DIRECTOR, & PRODUCER
MARJA-LEWIS RYAN
ACTRESS
ROSANNY ZAYAS
MODERATED BY
LAURA KARPMAN (Composer)
Screening Link available upon Registration
YouTube Live Stream Q&A 
Thursday, May 25, 6:30PM (PT)
Alice, Shane and Sophie grapple with the big questions on their path to finding "The One" after many missteps, heartbreaks and disappointments. Sent on a journey to understand where they've gone wrong, each of them, by the end, finds they're ready to change everything. TV-MA | 60mins
Heather McIntosh is a composer whose credits include Compliance, Z for Zachariah and One Dollar directed by Craig Zobel, Faults and The Art of Self-Defense directed by Riley Stearns, Astra Taylor's Examined Life and What is Democracy?, The Quarry directed by Scott Teems, the original score for Amy Scott's documentaries Hal and Sheryl (about Hal Ashby and Sheryl Crow respectively), The L Word: Generation Q and Partner Track (both series co-composed with Allyson Newman) and Cat Person directed by Susanna Fogel, based on the 2017 New Yorker short story of the same name, which premieres at Sundance Film Festival 2023.  
 She is also an alumna of The Sundance Institute Music & Sound Design Labs at Skywalker Sound, a Sundance Institute Time Warner Foundation Fellow, and a member of the Academy of Motion Picture Arts and Sciences, The Recording Academy and the Television Academy.
Allyson Newman gained her Masters degree in composition from the Sydney Conservatorium of Music. Her first feature film Watermark screened at the Cannes Film Festival in 2003 after which she then moved to LA to study film scoring at USC. Allyson has been awarded both an Australia Council for the Arts Grant and an Australian Guild of Screen Composers Award for her work in film music. Allyson scored the multi award winning documentary feature Limited Partnership that premiered on PBS Independent Lens in 2015. Allyson then went on to score the Emmy nominated (2016) media series Her Story, and in 2017 participated in the BMI Conducting Workshop. Following this Allyson scored Kusama-Infinity which premiered at Sundance 2018 and was released theatrically around the world. In 2019 Allyson collaborated with Oscar Winning directors Jeffrey Friedman and Rob Epstein to score State of Pride which opened the SXSW Film Festival. Also that year Allyson scored A Woman's Work: The NFL's Cheerleader Problem which had its premiere at Tribeca, as well as Making Waves: The Art of Cinematic Sound which premiered at Cannes. Currently you can hear Allyson's work on The L Word: Generation Q which plays on Showtime, Partner Track on Netflix, as well as First Day on HULU. Allyson is also the co-president of the Alliance for Woman Film Composers! 
Taura Stinson is an Academy/Golden Globe Award Nominated songwriter who has an ability to conclusively tell stories in a wide range of artistic mediums that is a trait she attributes to her roots in both Birmingham, Alabama, and Oakland, California. Now based in Los Angeles, CA, Taura continues to write heart-forward songs for TV & film.  Her career highlights also include the Critics Choice-winning song "Jump", co-written with Laura Karpman and Raphael Saadiq for the documentary film, STEP.  Additionally, her filmography includes songs for Usher (Hands of Stone), Mary J. Blige (Mudbound & Black Nativity), Brandy Norwood (Cheaper by the Dozen), Beyond the Lights, Better Nate Than Ever, and many more. 
Her most recent work includes the Oscar-shortlisted song "Just Look Up" for the Netflix film, Don't Look Up, with Ariana Grande, Kid Cudi, and frequent collaborator, Nicholas Brittell. She and Nicholas also collaborated on the Sony Classic film, Carmen and Disney's Cruella. For television, Taura co-wrote the theme song and various songs for Marvel's Moon Girl and Devil Dinosaur with longtime collaborator Raphael Saadiq, and the musical episode for Showtime's The L-Word: Generation Q with composers Heather McIntosh and Allyson Newman. Taura is currently composing for film/TV and experimenting with new ways to marry words and sounds in ways that uplifts, enlightens, and empowers.
Marja-Lewis Ryan served as showrunner, executive producer, writer and director for all three seasons of the hit SHOWTIME drama series, The L Word: Generation Q. She is currently co-writing the reboot to the 1980s classic, Girls Just Wanna Have Fun for producer Elizabeth Banks and Village Roadshow. Her previous screen and stage work includes writing and directing the Netflix feature 6 Balloons, starring Abbi Jacobson and Dave Franco, which premiered at SXSW and for which she was nominated for the 2018 SXSW Gamechanger Award as well as writing, directing and producing the world premieres of her plays Dysnomia, One in the Chamber, A Good Family, and Bugaboo and the Silent One and directing the Off-Broadway production of David Mamet's The Anarchist. The multi-hyphenate had her breakthrough as a playwright with her award-winning play, The Four-Faced Liar, which she later adapted into a feature film that she wrote, produced, and co-starred in, winning multiple festival prizes including the "Outstanding First Narrative Feature" Award at the LA Outfest. Her work has made her a fixture in the LA theater scene and she was the 2016 recipient of the Maverick Award from the Los Angeles Women's Theatre Festival. Ryan lives in LA with her wife and son.
Rosanny Zayas was cast as one of the two new series regular leads on Showtime's The L Word: Generation Q, the third season of which just aired on Showtime. Rosanny can also be seen in the limited series Echoes for Netflix opposite Michelle Monaghan, as well as in Sam Esmail's limited series Angelyne for Peacock and UCP.
 Among her many NYC theater credits, Rosanny starred in A Midsummer Night's Dream for the Public Theater (Shakespeare in the Park). She recently performed the role of "Natasha" in the Roundabout Theater's workshop of Anton Chekhov's Three Sisters spearheaded by Resident Director Sam Gold. Rosanny's brilliant performance in the titular role of Jose Rivera's Marisol catapulted her into the NYC theater world. 
 Rosanny is a major talent out of Juilliard, who upon graduating recurred on Orange Is The New Black for Netflix, Modern Persuasion on Hulu, as well as The Code and Instinct for CBS.
*** IMPORTANT - PLEASE READ ***
FREE for current SCL members (click HERE to check membership status).
To access FREE SCL Member Ticket, Enter First & Last Name (no space) and APPLY
Attendees will be emailed a Screening Link upon Registration and a Q&A YouTube Live Stream link on Thursday, May 25, 10 minutes before Q&A start.
The SCL Member Code of Conduct applies to online events.
About the organizer
Website: https://thescl.com/organizer/society-of-composers-lyricists-scl/