Description
SciTech Northwest '17 is the region's only annual science and technology expo that highlights the latest innovations from three of Washington's premier research institutions. This year's theme is data in all of its forms: big data, visualization, modeling, predictive analytics, cyber security, the cloud, and smart devices. Visit the SciTech Northwest 2017 website for a complete list of featured and emerging technologies.
This is a free event for research and technology professionals from science & technology related businesses, start-ups, research institutions, and investment entities.
We would love to see you there! Space is limited so please register in advance.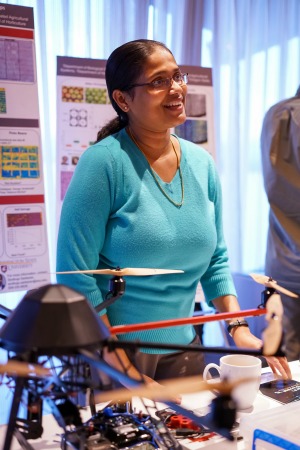 PRELIMINARY AGENDA

4:00 – 7:00 pm Technology Booths Open | Olympic and Terrance Rooms
4:00 – 7:00 pm Registration & Networking | Olympic and Terrace Rooms

5:00 – 5:15 pm Opening Remarks by Lee Cheatham, PNNL | Olympic Ballroom

5:20 – 5: 50 pm Keynote Speaker: Ewa Dominowska, Director at Google Research, "Enabling Ethical Artificial Intelligence" | Olympic Ballroom

5:55 – 6:00 pm A Word from Our Sponsors | Olympic Ballroom

Questions? Contact events@technology-alliance.com.
Directions to the Edgewater Hotel

Thank you to our refreshments sponsor: