Description
Science and Creativity Walk into a Bar: Using neuroscience-based techniques to conduct research
---
Please join AMA San Diego Research Special Interest Group (SIG) for a discussion by Pranav Yadav, CEO of Neuro-Insight US Inc. on Thursday February 1, 2018 from 5:30 to 7:30 PM. The event will be held at University of San Diego, Kroc Institute for Peace and Justice in Room A.
Important Note: Please allow additional time for parking. Attendees should park in the West Parking Structure/Lot at University of San Diego. To access the lot, enter the campus through the West Entrance by turning onto Marian Way from Linda Vista Road. Free tram service is offered from the West Parking Structure up to the main campus. The tram runs every 5 minutes and stops directly across the street from the Kroc Institute for Peace and Justice.
Speaker:
Pranav Yadav, CEO, Neuro-Insight US Inc.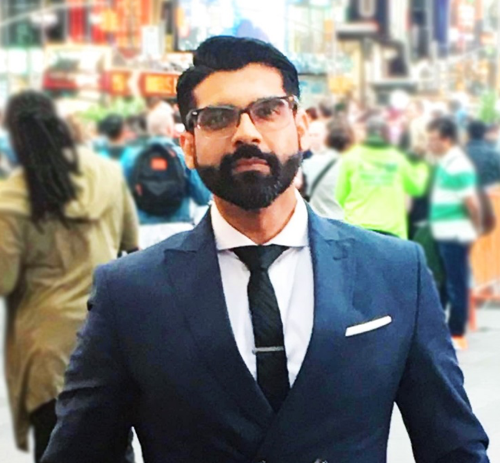 PranavYadav is an international innovation evangelist and thought leader dedicated to changing how brands and customers communicate. By using the passive, granular insights of neuromarketing, Pranav helps advertisers and media companies make the most compelling connections between product, communication, context and consumer. Pranav has won an ARF Great Mind Award, NMSBA's Neuro Personality of the Year, Forbes' coveted Top 30 Under 30 for Marketing and recently he was placed on the Forbes All-Star Under 30 Alumni list with Evan Spiegel, Justin Bieber, Donald Glover, LeBron James and Taylor Swift among others.
Neuro-Insight is a global neuro consultancy that uses unique patented brain-imaging technology (SST) to measure the brain's response to communications – pioneering the link between brain activity and consumer behavior. By reporting on media and advertising effectiveness on a second-by-second basis, Neuro- Insight provides actionable insights on crucial conceptual, executional, and media planning issues for Brands and Publishers.
Chaired and Moderated by:
Kirsty Nunez, President and Chief Research Strategist at Q2Insights, Inc.
Event Description:

At the intersection of psychology and technology lies the power to discover unparalleled insights into our audiences. Advances in neuroscience and behavioral economics now allow us unprecedented access to what's happening in the minds of those we most want to reach.
Twitter has used it. As has Google. And Facebook. Nestle, Target, Samsung, Hilton and Unilever, too. How can creatives leverage these advances for optimal effect?
Learn how from Pranav Yadav, visionary CEO of Neuro-Insight. By using granular measurements of audience brain response when exposed to media and advertising, a new echelon of insights is now within grasp. What was once science fiction is now science fact. Come to see the do's and don'ts to deliver creative that truly resonates.
Appetizers and beverages will be provided. We look forward to seeing you at the event!
Thank you to our sponsor: University of San Diego School of Business.

PARKING and TRAM INSTRUCTIONS:
Parking: For visitors arriving to campus, please allow 15 minutes for parking and walking to the venue. Upon arriving to campus, turn into the West Campus Entrance on Marian Way from Linda Vista Road. Stop at the welcome kiosk and ask for parking instructions. They will direct you to turn left and purchase a parking permit at the Alcala West Pay Stations located in the West Parking Structure.
Tram Service: The USD Tram Service runs about every 5-10 minutes and will drive you up the hill to the main campus from the West Parking Structure; alternatively, you could walk up the short steep hill. The Kroc Institute for Peace and Justice (KIPJ) will be the first building on the right.