Description
Achieve More Efficient Results and Maximize Customer Value with Better Processes:
Do you want to create more value for your customers with fewer resources and in less time? By continuously improving your business processes, you can do just that!

Process improvement is the proactive task of identifying, analyzing and improving existing business processes to optimize your effectiveness and help you achieve more efficient results.

There are many benefits to introducing a systematic and team-based approach to business process improvement. This hands-on workshop explores the 4 components of a great process improvement strategy, and will teach you how to:
Evaluate workflows

Eliminate re-work and loopbacks

Create standard operating procedures (SOPs)

Perform of continuous audits

Since we have you thinking about your current processes, what would happen to your business if your longest tenure employee got up and left today? Would they have left behind a clear "playbook" for you, or would all of their institutional knowledge be right out the door with that person?

In addition to process improvement, this workshop will take a deeper dive into building effective SOPs. Since it is a working session, we ask that you come armed with one process you'd like to build an SOP for.

Based on the LEAN process, our expert speakers will provide valuable valuable tips and techniques so you can create SOPs and introduce process changes effectively upon returning to your organization.
Who Should Attend:
We encourage leaders (from organizations of any size) that are in charge of managing departments and/or business processes to attend this training session. We encourage you to bring any team members involved in those processes as well.
Our Expert Speakers: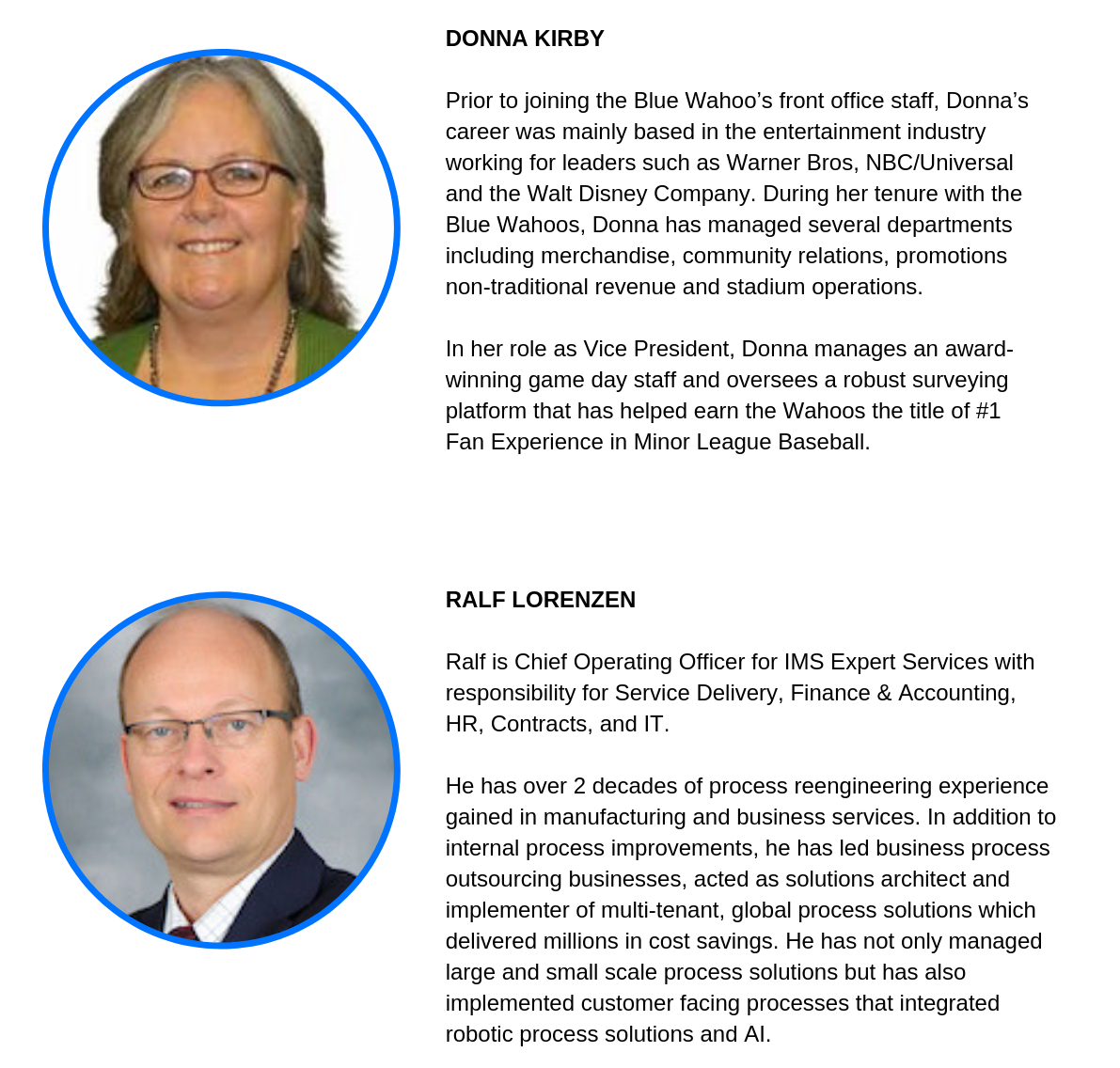 Additional Details:
Please bring a printed or digital copy of your ticket with you on the day of the workshop.

Water, coffee, light snacks and lunch are included with your ticket.

If you have serious dietary needs/food allergies or would like to inquire about accessibility/request an accommodation, please contact Morgan Milbradt at mmilbradt@studeri.org at least one week in advance of the workshop.

Studer Community Institute is recognized by SHRM to offer SHRM-CP or SHRM-SCP professional development credits (PDCs). [Activity ID: 19-KEZY2]


Group Discounts Available: