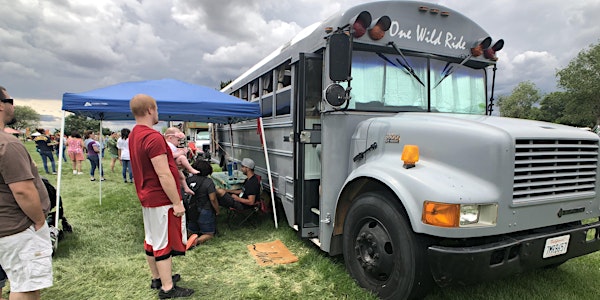 School Bus - Skoolie Build Conversion Workshop
School Bus - Skoolie Build Conversion Workshop: Are you ready to go tiny?
When and where
Location
Adams County Fairgrounds 9755 Henderson Road Brighton, CO 80601
About this event
Whether you're just curious or ready to buy your bus and start building your own adventure rig, this two-and-a-half day workshop will leave you with the knowledge and confidence to dive right in.
You won't be just watching someone running a PowerPoint presentation, this workshop is HANDS-ON - be ready to get your hands dirty!
This workshop features experts who have completed multiple school bus conversions and currently live in their own skoolies.
You will learn:
Choosing the right vehicle/bus for your needs
Clearing & gutting a bus (including seats, floor, walls and ceiling panel removal)
Insulation
Plumbing
Electrical
Off-grid systems
Framing
Interior planning
Design
REGISTRATION IS LIMITED and includes weekend admission to the Colorado Tiny House Festival.
--------------------------------
Get your early-bird tickets before the prices increase and reserve your spot at this incredible workshop before it's gone!
--------------------------------
Schedule:
Friday June 21, 2019 4 pm-6:30 pm
Saturday June 22, 2019 9 am - 5 pm
Sunday June 23, 2019 9 am - 4 pm
** This is our preliminary schedule - times may shift slightly to accommodate all topics in this workshop
FAQ
Q - I already bought tickets to the Colorado Tiny House Festival and I want to attend this workshop. Can I get a credit for the tickets I already bought?
A - YES! Register for this workshop ASAP and email us at info@coloradotinyhousefestival.com and we'll help you get everything taken care of!
Q - Will I need to bring my own lunch?
A - Nope! We are going to bring in lunch for you during the workshop on Saturday and Sunday. If you have any specific dietary requirements, you can bring your own food or shop one of our many food vendors at the festival!