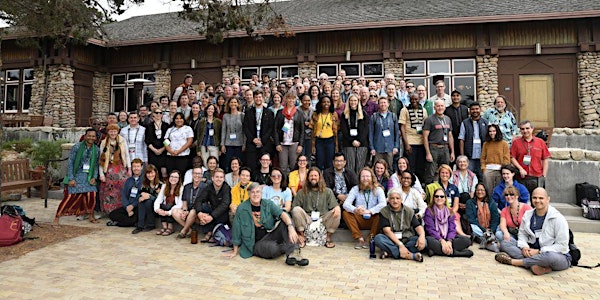 SCGIS Virtual Conference Series - SCGIS Community Presentations Session 2
Overview of work being conducted by the SCGIS community.
Refund Policy
Contact the organizer to request a refund.
Eventbrite's fee is nonrefundable.
About this event
Abhishek Kala - Tessellations Inc.
Samuel Atkinson - University of North Texas
Air Quality monitoring using Open source Geospatial Solution
Air is one of the critical natural resources that is vital for human health. In the United States, poor air quality is the cause of around 60,000 premature deaths annually and over $150 billion in costs related to air pollution-driven illnesses. Air pollutants emitted from vehicles and industries may also affect the transmission of viral infection and increase the number of hospital admissions due to bronchiolitis and asthma (Carugno et al., 2018; Glencross et al., 2020; Groulx et al., 2018; Nenna et al., 2017). This emphasizes the importance of monitoring air quality in order to control and lower the pollution levels. The outbreak of pandemic COVID‐19 has caused tremendous impacts on public health and economy across the world leading to strict lockdown measures to reduce its spread. The silver lining of this tragic outbreak is the improvement in air quality in many areas as a result of an unprecedented reduction in global economic and transportation activities. In this study we have examined the changes in the concentration of the pollutant nitrogen dioxide (NO2) within the lockdown period and compared it to the 2019 baseline data for the state of Texas. The spatial distribution of tropospheric NO2 (a useful proxy for human activity) was derived using the European Space Agency's (ESA) Sentinel-5 Precursor (S5P) satellite data available through TROPOspheric Monitoring Instrument (TROPOMI). We utilized freely available datasets and ran our analysis using the open source Google Earth Engine platform (Gorelick et al 2017). Tropospheric NO2 satellite data is provided as a daily column number density (mol/m2) which has a good agreement compared to ground observations (Theys and Wagner 2019, Eskes and Eichmann 2019). We wrote a script on the Google Earth Engine platform to retrieve NO2 data, calculate mean pollution levels per county, and plot a map for visualizing NO2 data across time. It is evident that the counties in Texas experienced improvement in air quality in the absence of typical emission from transportation and other sources during the lockdown period. Apart from the drastic effects on socio-economic activities, COVID-19 has shown some positive effects on the surrounding environment thus resulting in the reduction of air pollution concentrations. We also leveraged Apple mobility trend data to find an empirical evidence for a link between reduction in traffic-induced pollution and a decline in ambient NO2 exposure.
Jonathan P. Ocón - University of California, Los Angeles
A Global Bioclimatic Analysis of Tropical Dry Forest Extent and Cover
Tropical dry forests have been estimated to comprise 42% of all tropical forested biomes and are believed to be one of the world's most endangered ecosystems. Understanding the best method to estimate global tropical dry forest extent gives both researchers and policy makers a vital tool to begin protecting this critically endangered biome. We map four climatic definitions of tropical dry forest using two global climatic datasets and compare results to WWF Ecoregions and 540 field plots. Our results show nearly half of all dry forest will be missed when only analyzing Ecoregion boundaries, and climatic definitions will be needed to estimate cover and change. There is high heterogeneity among definitions at a regional and local scale suggesting that climatic definitions only provide a first order hypothesis about the distribution of dry forests, and data on phenology, structure, and composition are still needed to compare local tropical dry forest extent.
Joseph Kerski - Esri and University of Denver
How can environmental literacy be increased through GIS?
Despite environmental crises occurring at multiple scales with increasing frequency, environmental education in schools and universities is under-taught and under-supported. GIS and spatial thinking can be effectively used to foster environmental awareness, analysis, and action through investigation of local-to-global issues. Join geographer and educator Dr Joseph Kerski as he shows how maps powered by Web GIS technology, spatial data, dashboards, infographics, and other visualizations have been used in hundreds of schools, technical, tribal, and community colleges, universities, and in libraries and museums to build an environmentally literate populace that will be the key decision makers of the future. This presentation will include resources and strategies that you can use in your own workplace and with educators and students in your own sphere of influence.