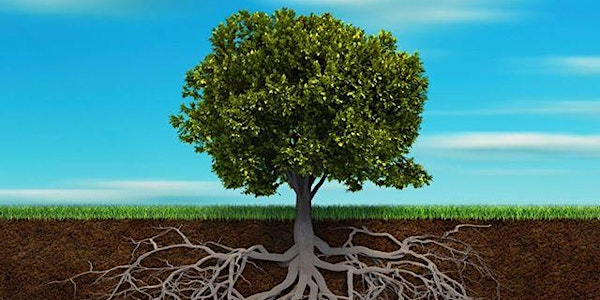 Scaling Up Purposefully
When and where
Location
Impact Hub Amsterdam 2C Linnaeusstraat 1092 CK Amsterdam Netherlands
Refund Policy
Refunds up to 7 days before event
Description
How do we upscale organisations, increase impact and stay true to our organisational purpose?
You are invited to an intensive workshop to explore the new ways of thinking and collaborating that will help you align your organisational purpose with leadership, growth, and external relationship management in order to grow organically and scale your impact.
Why are we organising this workshop?
At Teal for Teal we have identified a performance gap between the technologies we have available nowadays and the skills we have as companies and communities to organise ourselves. Our focus on profit as the only measure of impact and success has lead us to organise in a way that mainly creates value for business owners.
One of the ways to close that gap is through building capacity for entrepreneurs to redefine the purpose of their business in a way that business processes are aligned with it and employees self-organise to create more value for all stakeholders.
In this intensive one-day workshop we will introduce you to a framework that helps organisations stay focused on their purpose. We will be creating space to learn, work together and co-create in a way that helps your business scale while staying agile and innovative.
We will collaboratively explore together the following questions:
What is an organisation with an evolutionary purpose?

How could we engage people around the shared purpose we have? And how could we discover our organisational purpose bottom up?

How do we design the organisational structure in a way that responds to this purpose and stay connected to it as we grow as an organisation instead of falling into familiar hierarchical structures and management practices that don't always serve it? (self-organisation basics)

How do we expand beyond the borders of the organisation to engage partners, customers, suppliers and so on through meaningful relationships in order to build an ecosystem around our organisational purpose?
Sources
This workshop is based on but not limited to the following sources: Art of Hosting, Reinventing Organizations (Teal), Reinventing Scale-Ups, Platform Design, Complexity Science, Appreciative Inquiry, Theory-U, Sociocracy, Integral Theory, Systems Thinking.
About the facilitators
Zlatina helps growing organisations to align their learning, innovation, and communication processes with their purpose. She creates spaces for their team to learn, innovate, self-organise, and collaborate with your local community all of your stakeholders in order to bring more value to the business as well as the society at large.
In the last ten years she has been practicing methodologies like participatory leadership, experiential learning, design thinking, empathy, and coaching to design strategic processes and learning initiatives that build the leadership and co-creation capacity of various teams and organisations. She hosts spaces for meaningful conversations, new insights, better connections, and collaboration with your colleagues, community, and partners to move your purpose forward.
Stefan's personal purpose is to bring fresh thinking to individuals, organisations and society to create the new economy that is sustainable, inclusive and creates unprecedented value in many different ways. He's passionate about connecting ideas and people and innovation through integration. He comes from a technical, business, commercial and organisational background and has experience in small and large organisations in many industry sectors ranging from software, mobility to consumer goods where he held strategic positions and led many organisational transformations. He is the co-founder of the Teal for Teal Platform, a cooperative learning and actioning platform for professionals and a global community on next stage organizations.