THURSDAY, JULY 14th // 10: 00 AM US EASTERN // 15:00 UTC. A global Design Sprint webinar for innovation, product, and design leaders.
About this event
About this event
Google's Design Sprint- Scaling Product Innovation
What's This Webinar Anyway?
In this Global Design Sprint Webinar, we'll share our experience with this impressive process that is revolutionizing design at Google, Twitter, Airbnb, Lego, Facebook, Netflix, Slack, and large consulting shops like IDEO, EY, and McKinsey.
We'll also discuss how we can disseminate and embed best practices at scale, how cross-functional teams can work together reliably across multiple projects, and how to keep the product innovation pipeline flowing.
Webinar Agenda
So what's all the buzz around Design Sprints - and what did the inventor of Sprints, Jake Knapp, tell me over breakfast in SF one day in 2019?
The Design Sprint allows organizations to create a repeatable and robust Innovation program, because it enfolds years of learning and experience in Design Thinking, group problem-solving and alignment, challenge-mapping, prototyping, and testing with real clients - and all of this in only 5 days.
The Sprint process was originally developed at Google as an attempt to solve scaling challenges. It allows designers to go where they are most needed, and to condense as much value into a single week as possible, giving teams a starting point to build on. I recently wrote this article: 7 Lessons on Scaling Product Innovation Using Google's Sprint Process to share what sprint-running companies have taught me, and what they can teach scaling startups about scaling innovation.
10:00-11:00 - Intro to Design Sprints11:00-12:00 - Scaling Product Innovation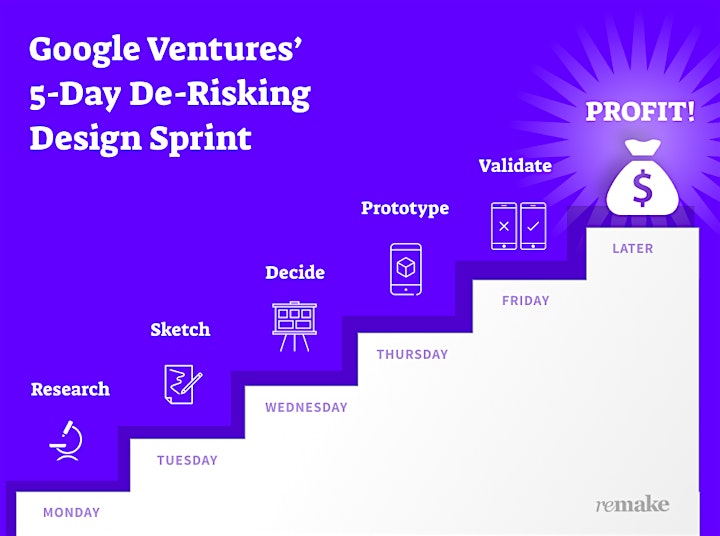 What's a Design Sprint?
The tech and design worlds are all abuzz again: it started with agile development, then the Lean Startup revolution, and now: Design Sprints. Developed and polished at Google and Google Ventures across 150+ projects, and practiced at Airbnb, Lego, Facebook, Netflix, Slack, and large consulting shops like IDEO, EY, McKinsey, and Deloitte - Design Sprints are a recipe for a design hackathon, which is guaranteed to produce a realistic prototype and user feedback in just 5 days.
Learn More:
Who Should Attend?
Innovation Leaders
Team leaders and managers
Product managers
Startup founders
Board members and investors
Executives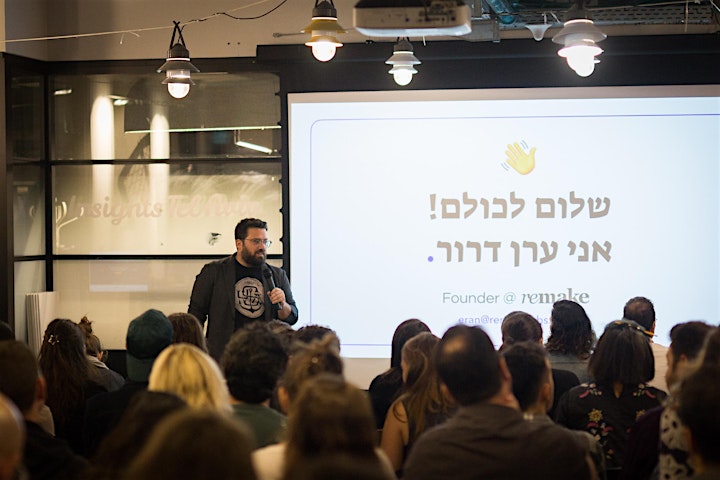 About the Speaker
Eran Dror was the head of product at SetJam, a smart TV startup from NYC which sold to Motorola in 2012, and then the Head of Product at Blue Label Labs, a leading 64-person product design and development firm in NYC, where he lived and worked for a decade. After implementing Design Sprints across all of Blue Label Labs new projects, he founded Remake Labs as a way to bring Design Sprints to the larger community and to larger problems.