Description
Please register first, link to the webinar will be given when registration is completed.
Join us in an online webinar with Drew Paroski, the co-creator of HHVM and Hack, to learn how to execute your PHP application faster, and improve your productivity and maintainability. Learn more about them here.
What is HHVM?

HipHop Virtual Machine (HHVM) is an open-source virtual machine designed for executing programs written in Hack and PHP.
What is Hack?

Hack is programming language for HHVM that interoperates seamlessly with PHP while adding many features commonly found in other modern programming languages.
What will you learn in this webinar?
Motivation for using HHVM and Hack
How to get started with HHVM and Hack
Details about how HHVM works and why it's fast
Details about Hack's type checker works and why it's fast even on very large codebases
Overview of Hack's gradual type system and new language features
About the Speaker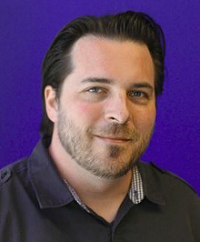 Drew Paroski is a computer scientist best known for co-creating HHVM and the Hack programming language. Drew is currently an architect and engineering manager at MemSQL where he leads the development of programming language features and code generation. Prior to MemSQL, Drew worked at Facebook and Microsoft.
Ask the Speaker
Register now and don't miss out to learn from the pro himself. After the presentation, you'll get a chance to ask Drew any questions that you may have about HHVM and Hack in real-time.
Cheers,
BeMyApp