About this Event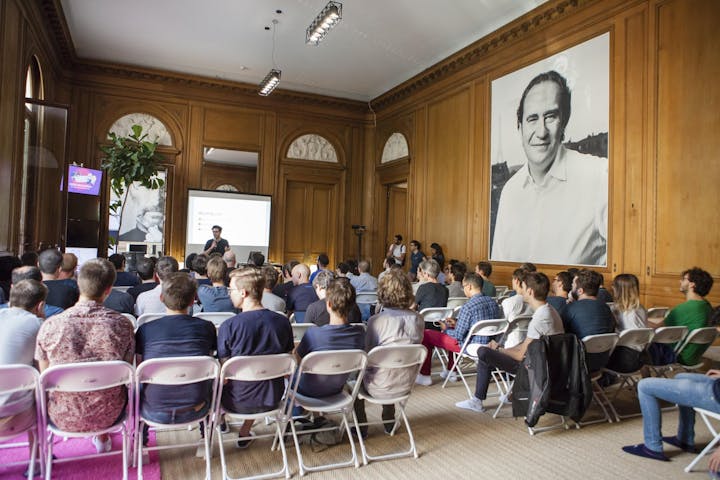 * From GitHub / Heroku / CircleCI to Gitlab (CI/CD) / Kubernetes (using Helm & Vault)
Speaker:
Jérémy Wimsingues : "I am a DevOps since January 2017. After my studies I was attracted by reducing the friction between Dev & Ops and I was fascinated by the Cloud movement. I followed Kubernetes since its very early stage (1.3) where I tried to deploy on demand Kubernetes cluster using Openstack CoreOS and OVH."
Abstract:
You are a startup evolving with Heroku and GitHub? You want to scale up your team with CI/CD and Kubernetes? Come to listen my REX about this amazing migrations.
We will tackle the best practices to follow and also the mistakes I have made to not reproduce them! We will cover the installation of Gitlab, the runners inside Kubernetes and the CI/CD of micro services using Helm and Vault for secured deployment!
We will also have a brief view about what the CI/CD pipeline can allow you to do such as providing new services for your developers like on-demand test environment, running script on your infrastructure etc!
-------------------------------------------------
Speaker:
Jean-Baptiste Kempf is an open source developer, a multimedia specialist, and a startup founder.
He is the president of the VideoLAN non-profit org, one of the lead developers of VLC and maintainer of numerous open source libraries. He has led numerous projects around VLC and the VideoLAN community, including ports of VLC on mobile platforms and LGPL relicensing of libVLC.
Abstract:
Jean-Baptiste Kempf will show us development history of the VLC project. How this project became a standard on so many platforms.