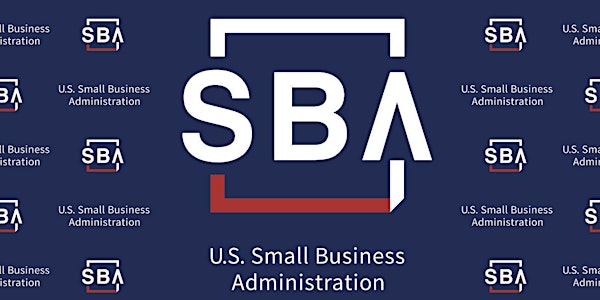 SBA Certifications: 8(a), HUBZone, and WOSB Informational Webinar
By SBA Orange County/Inland Empire
Date and time
Wednesday, June 14 · 9:30 - 11:30am PDT
Description
During this informational webinar, we review three of the certification programs within Federal contracting - the Woman-Owned Small Business Set-Aside Program, the HUBZone Program, and the 8(a) Business Development Program. For all three programs, we discuss the eligibility criteria; the programmatic benefits for participants; and the process to pursue the certification.
8(a) Business Development Program is a business development program created to help small disadvantaged businesses compete in the American economy and access the federal procurement market.
Participants in the 8(a) business development program can receive sole source contracts up to $4 million for goods and services and $7 million for manufacturing.
The federal government has a goal of awarding 5% of all dollars for federal prime contracts to 8(a) firms.
SBA's HUBZone Program helps small businesses in urban and rural communities gain preferential access to federal procurement opportunities.
10% price evaluation preference in full and open contract competitions, as well as subcontracting opportunities.
The federal government has a goal of awarding 3% of all dollars for federal prime contracts to HUBZone-certified small business concerns.
SBA's WOSB Program is designed to help more women owned small businesses to win federal contracts by providing a level playing field for WOSBs to compete.
The federal government has a goal of awarding 5% of all dollars for federal prime contracts to WOSB firms.
The program is a self-certification program through SAM.
Pre-registration is required.
Webinar login instructions will be sent to all registrants 48 hours prior to the webinar.
Contact: Sandra Anguiano, 714.560.7446, sandra.anguiano@sba.gov
About the organizer
The Orange County/Inland Empire District Office (OCIE) is committed to fostering economic growth by providing assistance to small businesses that are located in its area of operation.
The SBA's OCIE district spans across 3 counties within California. The counties served are: San Bernardino, Riverside, and Orange.
The OCIE District Office offers programs and services to help small business flex their financial fitness. These tools help start and/or expand a business, create jobs as well as seize new opportunities with government contracts, thus driving the economy towards growth.
Technical assistance is available through the Orange County chapter #144 of SCORE, which is mentoring locations at 23 OC locations, and the Inland Empire chapter #503 of SCORE. There are also Small Business Development Centers and a Women's Business Center (Riverside). If you're a veteran, you can get business counseling at the SOCAL Veterans Business Outreach Center. For additional resources please see our resource guide.
SBA's Role in Government Contracting
The U.S. government is the largest single purchaser of goods and services in the world, awarding approximately $500 billion in contracts every year.
The Small Business Administration's Office of Government Contracting & Business Development works with federal agencies to award at least 23 percent of all prime government contract dollars to small businesses and help federal agencies meet specific statutory goals for small disadvantaged businesses, women-owned small businesses (WOSB), service-disabled veteran-owned small businesses (SDVOSB), and small businesses that are located in historically underutilized business zones (HUBZone).
In addition, SBA's 8(a) Business Development Program assists eligible socially and economically disadvantaged individuals in developing and growing their businesses through one-on-one counseling, training workshops, matchmaking opportunities with federal buyers, and other management and technical guidance.