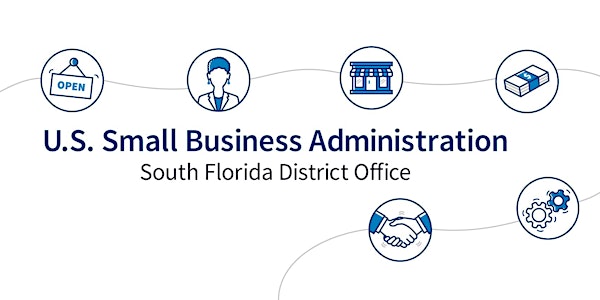 SBA Campaign - Part 3 : "Your Go-To Resource" (5-part series)
SBA Campaign - Part 3: "Your Go-To Resource" (5-part series)
About this event
SBA Campaign - Part 3: "Your Go-To Resource" (5-part series)
(Mondays at 1 p.m. EST)
October 19th: Financing Your Small Business: Find out about SBA's role in helping you access the money you require to start and grow your business.
October 26th: Doing Business with the Federal Government: The U.S. Government is the world's largest consumer of goods and services. Learn how to get started and if federal contracting is right for your business.
November 2nd: Getting Your Business Certified: Learn about the various federal certification programs, how to become certified, and how to gain leverage in the $800B+ annual federal government marketplace.
November 9th:  Coaching, Education & Training: Get to know SBA's Resource Partners and the high-quality, free/low-cost services they provide to help small businesses start, grow, and succeed.
November 16th: Learn About SBA's Disaster Assistance Programs. Following major disasters, SBA is the primary source of Federal funds to help communities recover.  Find out which of our programs can help you.
**Access to Microsoft Teams is required to attend this event. Please check your emailed "Event Confirmation" for How to Attend information.