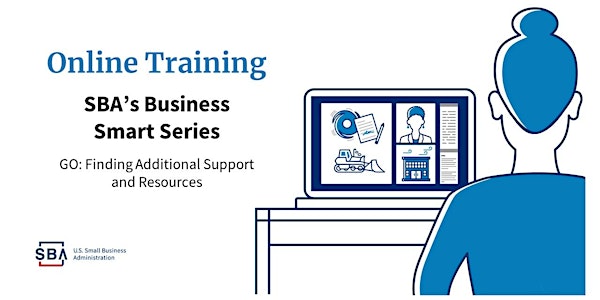 SBA Business Smart Series: Go (Session 3 of 3)
Module 3: GO - How and where to find additional small business support and educational resources
About this event
Join SBA for the Business Smart Series to Ready, Set, Go your business!
Learn ways to lay the groundwork for helping new and aspiring entrepreneurs like you launch a business idea and to understand the steps to building a business.
The three modules focus on:
Basics of business startup (READY) - May 11, 1 9.m. CT
Essentials of becoming credit-ready (SET) - May 18, 1 p.m. CT
How and where to find additional small business support and educational resources (GO) - May 25, 1 p.m. CT
*You must register for each class in the series separately using the individual links you can find on Eventbrite or our Events Calendar at www.sba.gov/mn.
The Ready, Set, Go Workshop is an initiative from the U.S. Small Business Administration and through this workshop, SBA hopes to provide aspiring entrepreneurs with the information needed to help guide your pathway toward economic empowerment and business success.