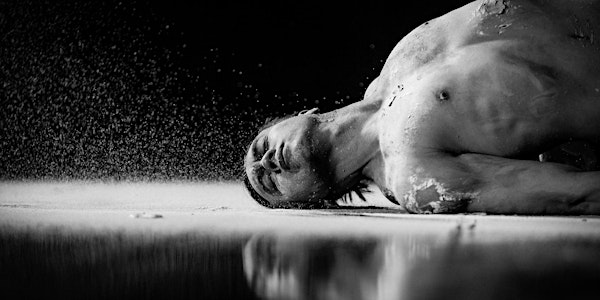 SaySiyat azem 賽夏・靈魂 | Szu Shihmin 絲釋民 (taboeh a 'oebay tataysi')
2022 B·O·N·D International Virtual Performance Festival Presents SaySiyat azem 賽夏・靈魂 by Szu Shihmin on Dec 10 & 11, 2022
When and where
Location
Accent Sister 150 Bay Street studio 206 Jersey City, NJ 07302
Refund Policy
Contact the organizer to request a refund.
Eventbrite's fee is nonrefundable.
About this event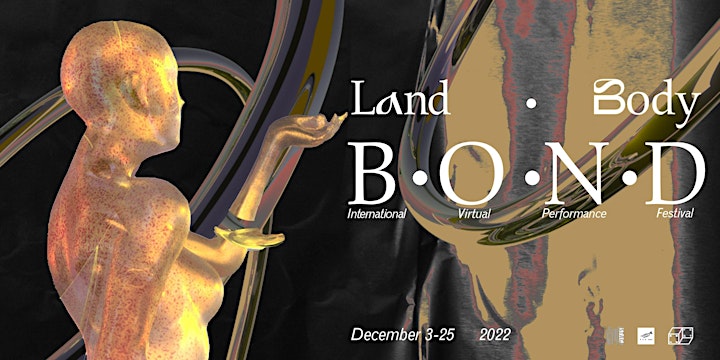 This event is a part of the 2022 B·O·N·D International Virtual Performance Festival. Please check out the full line-up below for more info.
SaySiyat azem 賽夏・靈魂
taboeh a 'oebay tataysi' is the name of SaySiyat . As a child of a SaySiyat father and an Pangcah mother, Shihmin explores the connection of his body with indigenous culture and cosmology.
靈魂、信仰、tatini'(祖先)
關係著某種跳動,某種擴張的律動,強烈意義上的、意向的律動。遠處銅鈴開始響起,向天湖祭場,月光下擺盪著臀鈴聲響,彷彿連結著來自世間萬物的問候。 遠遠地,用那無法割捨的目光望著,直入靈魂深處,而那是無法承受的,他跳了出去,原來那是通往永恆的世界。
就在那裡,若即若離、擴張、折疊、攤開、彎曲、發出迴響。是一種迫切感的身體,一種身體的思想。回到舞蹈的最原初,那是身體的記憶,是土地與信仰的交織。
Creator and performer: Szu Shihmin
Videographer and photographer: Zhengzhang Guo, Bowei Chen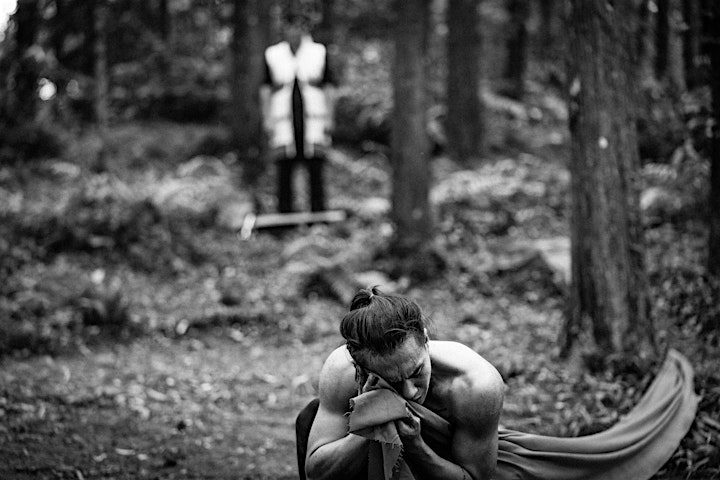 About the Artist
Szu Shimin 絲釋民
taboeh a 'obey tatasi'
國立台北藝術大學舞蹈研究所
Graduate School of Dance, Taipei National University of the Arts
父親賽夏族,母親阿美族,以多元的肢體特色跨界創作與演出,自身追尋舞蹈的過程中,靠著內心不變的堅持。用舞蹈訴說自身的生命呈現想要說的話,每一個肢體的呈現,就像是 一幅抽象藝術作品,充滿著無限寬廣的想像空間。
Child of a Saysiyat father and an Amis mother, taboeh a 'obey tatasi' (Szu Shih-min) employs a rich body language in his border-crossing creation and performance. He persists in his artistic pursuit, communicates with dance, andexpresses his internal world. His physical expressions are like abstract art work, leaving the audience ample room for imagination.
舞蹈創作:
2022 《Linis linis母親信仰》台灣當代文化實驗場
2021「Pa'inrowa'翻轉-賽夏青年的迴返」 創作《賽夏・迴返》
2021「身即部落」扎根在流動中的原住民 當代藝術 創作《母親・信仰》
2020 「Phpah 藝術聚-Mtukuy 播種者計畫」創作 《忠魂・終魂》
Choreography:
2022 "Linis linis" (Mother, Faith) Taiwan Contemporary Culture Lab
2021 "SaySiyat lobin" (Saysiyat Returns), part of the festival "Pa'inrowa'"
2021 "Linis linis" (Mother, Faith), part of the festival "I Am My Tribe: Aborigines Rooted in Flux"
2020 "Loyal Soul, Final Soul," part of the festival "Phpah Arts Mtukuy Project"
演出經歷:無譜共創計畫藝術家,兒路創作藝術工寮《遊林驚夢》赴奧地利 林茲電子藝術節,台灣雙年展,擔任編舞者暨舞者,受邀參與法雅歌劇-經典西班牙劇作擔任El Amor Brujo 擔任獨舞者男主角,高雄新古典室內樂 《給NK 的十行詩》獨舞,長榮交響樂團巡迴_台積電專場音樂會,Pulima 藝術節『播種者計劃』駐村藝術家。 太古踏舞團向大師致敬林秀偉經典作品《無盡胎藏》,福爾摩沙芭蕾舞團《門》《悸動》、精靈幻舞舞團《天際獻》《他與他們的N次方》。薛喻鮮獨立製作客席編舞、舞者《我在春天生》《回家飛2》台北歌劇合唱團 《Lucia di Lammermoor》 《DukeBluebeard`s Castle》 《琴 劇》 、原民台紀錄短片專訪拍攝計畫《悸動的舞》,水水劇場節《劇場很有市》,《南非》,美國《猶他藝術節》、荷蘭藝術節、比利時藝術節。
Performance: He was invited to solo in "El Amor Brujo," a classic Spanish ballet by Manuelde Falla, and in the Neo-Classical Chamber Ensemble's "A Poem in Ten Linesto NK." He was visiting artist in the "Mtukuy Project" at the Pulima Festival,and performed with Evergreen Symphony Orchestra at the TSMC show, with Tai Gu Tales Dance Theatre in "The Back of Beyond," with Formosa Ballet in"The Door" and "Shivers," with Genio Dance Group in "Skyline" and "He and NPower of Him," with Hsueh Yu Hsien in "Born in Spring" and "Flight Home II,"and with Taipei Opera Chorus in "Lucia di Lammermoor," "Duke Bluebeard'sCastle" and "The Zither." He appeared in the documentary "Shivers" aired on Taiwan Indigenous Television and in "Busy Market" and "South Africa" performed at the Water Theatre Festival. He participated at arts festivals in United States, the Netherlands, and Belgium.
2022 B·O·N·D International Virtual Performance Festival
B·O·N·D International Virtual Performance Festival was founded by Tianding He with an international artist team in the midst of the pandemic in 2020. The name "B·O·N·D" is short for "Beyond Our New Distance''. The festival aims to bond different entities, cultures and continents through the power of performing arts, despite political, economical or environmental challenges. Rooted in the noninstitutionalized and undefinable spirit of the avant-garde art, this pioneering annual festival keeps incubating and evolving in themes, media as well as sensory experiences.
In 2022, the theme of B·O·N·D Festival is Land · Body. During the first year of the post-pandemic era, adverse health effects and deaths are slowing down, while displacement separation and deprivation persisted in communities across the world. People were forced to leave their homeland because of warfare. Urbanites under tyranny are deprived of freedom and open access to all. Womxn bodies and lives are under oppression and systemic brutality. Near the exact time, humans started their fantastical exploration in both the universe and the metaverse. What are lands and bodies in new dimensions and cyberspace? The land and the body that we once took for granted–what do they mean now? How do we define its relationship and connection with us?
This year, we are excited to invite international artists nourished by lands of different continents, especially indigenous, immigrant and womxn artists, to share their unique experience of "land and body". The digital screening starts from December 1-25, 2022. Meanwhile, we expand "B·O·N·D in Your City'', a series of artist-led, world-touring in-person live events, to more cities and countries in the world. On December 10th and 11th, multispace live performances, artistic dialogues, and community-creative circles will be hosted concurrently in New York (US), Montreal (Canada) and Santiago (Chile).
2022年B·O·N·D Festival对主题是"地·体"。这一年,疫病造成的死亡逐渐减少,但"流离"、"割裂"、"剥夺"却并未停止蔓延。因为战争,人们被迫离开故土;因为专制,城市失去了自由和自然;因为压迫,女性的身体与生命被斩断。当习以为常对生活被打破,我们不再拥有自由地站在阳光下对权利,不再有回到家乡那片土地的可能,"体"和"地"变得陌生,某种连接被切断。但伤口虽痛,人类的有机体仍然在奋力新生。打破空间,人们冲向宇宙;展开维度,人们向赛博世界求索。在那里,"地"和"体"又意味着什么?是怎样的关系?
地体一词,是一个地质学概念,代表地壳物质的碎块,从一个板块上断裂而后增生到另一个板块之上。这时地体仍保有它自己独特的地史,但它所附着的地壳之间的缝合线通常是一个断层。本届演出展邀请被世界各大洲土地滋养的原住民、移民和女性艺术家们,用他们的作品诠释"地"与"体"和生命的感知。
Festival Line-Up 活动日程
B·O·N·D In Your City
Dec 10, 2022 (Saturday)
2:00-3:45 pm Live Performance+talkback: SaySiyat azem 賽夏・靈魂 by Szu Shihmin
4:00-5:30 pm Co-creative circling – 踏步以成為地方 by Szu Shihmin
7:00-10:00 pm Live Performance + Screening + Multi-city talkback: `Chronicles from The Down Below — The diaries of two female bodies carrying Death by Valerie Sabbah and Lydia Jialu Li
10:00 pm-12:00 am Co-creative circling – How do we carry death within our living bodies? by Valerie Sabbah
Dec 11, 2022 (Sunday)
2:00-3:00 pm Live Performance: TAHARA by Valerie Sabbah
4:00-5:00 pm SaySiyat azem 賽夏・靈魂 by Szu Shihmin
6:00-7:00 pm Screening: Colonial Feelings by Verónica Díaz-Muñíz Live Performance: Sand by Olga Rabetskaya
7:00-9:00 pm Multi-city Closing Conversation
9:00-9:30 pm Closing ceremony
Location
Accent Sisters
150 Bay Street, Art 150, studio 206, Jersey City, NJ 07302
***Entrance is at the corner of 1st street and Provost street, please see the map below.
*Please note that tickets are non-refundable, but may be exchanged depending on availability.