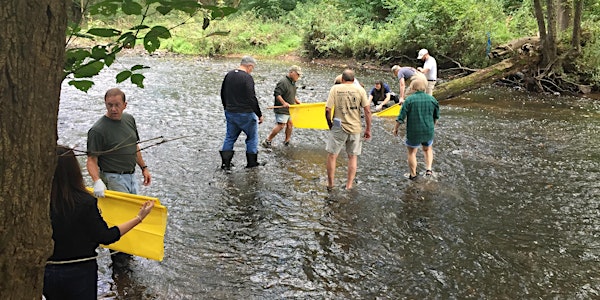 Save Our Streams Macroinvertebrate Field Training - Cedar Rapids
Become an official certified Save Our Streams water quality monitor to see how healthy your local streams are.
When and where
Location
McCloud Run Park (north of J Ave NE near 11th St NE) 1107 J Ave NE Cedar Rapids, IA 52402
About this event
Save Our Streams (SOS) is a fun way to test water quality by collecting and identifying underwater insects, called macroinvertebrates. The Izaak Walton League provides training and support for those who wish to become a certified SOS Monitor to monitor twice a year.
This training will take place at McLoud Run Park in Cedar Rapids, IA. Detailed directions will be provided closer to the event.
Attendees must complete the online portion of the certification in order to attend. Start the online portion here - https://www.iwla.org/water/stream-monitoring/upcoming-water-monitoring-workshops/online-certification
You can learn more about Save Our Streams at www.iwla.org/sos. Email SOS Coordinator Heather Wilson at hwilson@iwla.org with questions.