Sashiko Stitching Workshop | Learn Japanese Traditional Sashiko Stitching
Description
Take a great opportunity to learn "Sashiko" from the expert from Japan in NYC.

Sashiko is a form of Japanese traditional stitching (and embroidery) developed to mend, reinforce, strengthen and decorate fabric. Sashiko is a stitching process, and Boro is the result of Sashiko.
In this Sashiko Stitching workshop, you will learn how to use the unique round shape thimble and a long Sashiko needle by actually stitching the traditional Asano-ha (Hemp) pattern. The instructor will demonstrate, explain, and teach you how to enjoy Sashiko stitching by actually showing and standing right next to you.
Enjoy this rare opportunity to learn Sashiko from Sashiko Artist from Japan. The instructor is born in the surviving Sashiko family, and you will learn Sashiko from the traditions.
The exact address will be notified to the participants. It will be in Tribeca Neighborhood, Manhattan.
Basic (Core) Sashiko Stitching Workshop
Saturday, January 13th, 10 am to 1 pm | 3 hours (Contact me. Only 1 seat left.)
Saturday, January 14th, 10 am to 1 pm | 3 hours (I decided offer it. Please purchase the ticket so I can send you the exact address ASAP.)
This is a very basic Sashiko workshop, yet eye-opening & Core workshop for you to enjoy the Sashiko stitching more. The technique you will learn can be used in other projects such as Boro making project and mending with Sashiko fabric project.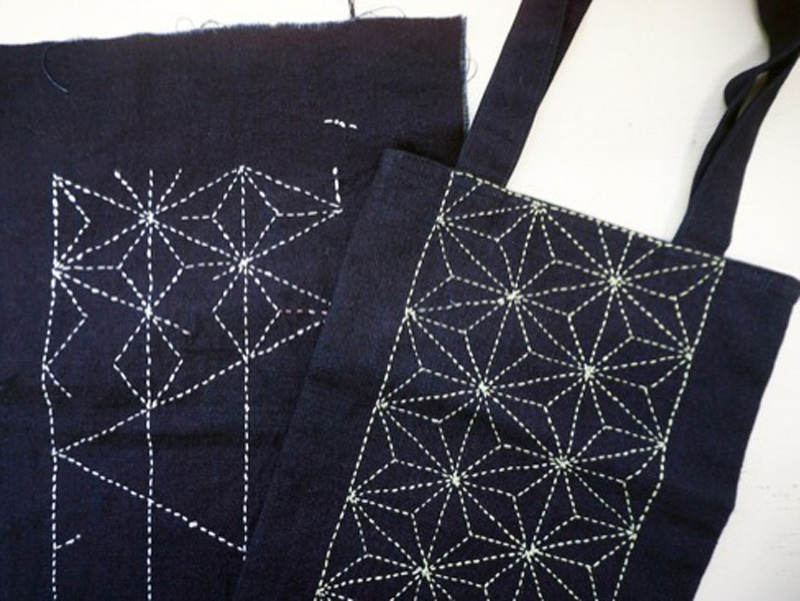 Sashiko Stitching Workshop comes with:
- Sashiko needles
- Sashiko thimble
- Skein of white sashiko thread (approx. 145 meters)
- Sashiko Thread Bobbin Paper
- Indigo fabric with Asano-ha patterns printed on
- Interfacing and Cotton Poplin fabric for tailoring the project at home
- PDF data of extra Japanese Traditional Sashiko Patterns
- Access to Atsushi by e-mail with questions regarding the workshop and follow-up
No requirement for previous stitching or embroidery experience to take this class. All tools are provided. You are welcome to bring your own sewing tools, but not necessary.
Refund Policy: Attendees can receive refunds up to 30 days before your event start date. The ticket is transferable to someone for the purchase date and time, but not transferable to the other date and time after the refunds policy ends.

Additional sashiko tools, including hand-dyed sashiko threads, needles and skeins are available for purchase during & after the workshop.
As above, all the materials are provided.
The kit you will receive has large enough fabric and material to make a tote bag, placemats, or several coasters after completing the Sashiko stitching.
Enjoy Sashiko stitching, learn the traditional way of Japanese hand stitching, and get you rewarded by creating the actual artwork by finishing the project.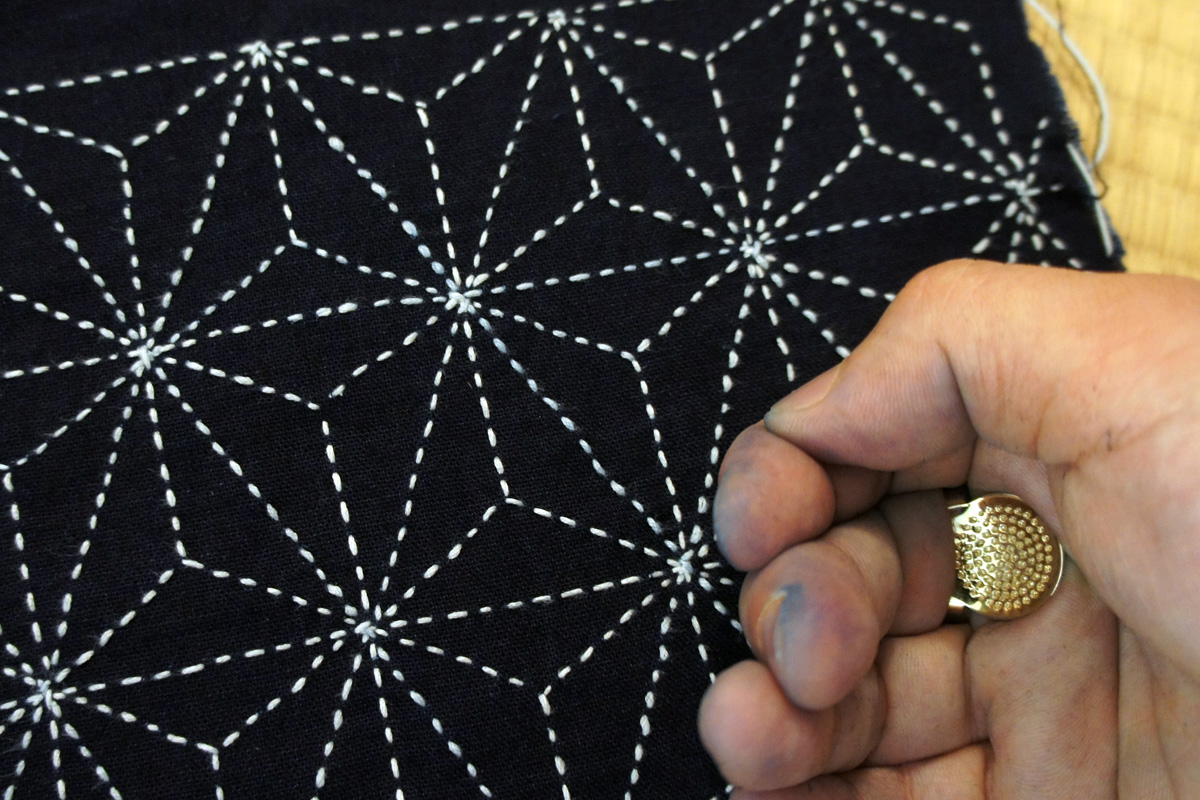 *The minimum number of class size is 2 participants.
We have already 2 participants for the workshop on 13th. We need 2 more to offer the workshop on Sunday. If you happened to be the only participant, I may ask you to shift it to the other day. Thank you for your understanding in advance.
---
Instructor: Atsushi Futatsuya

Born as the third generation of a surviving sashiko family in Gifu prefecture. His life is literally surrounded by Sashiko. (Read more about Atsushi in Organizer Description.)