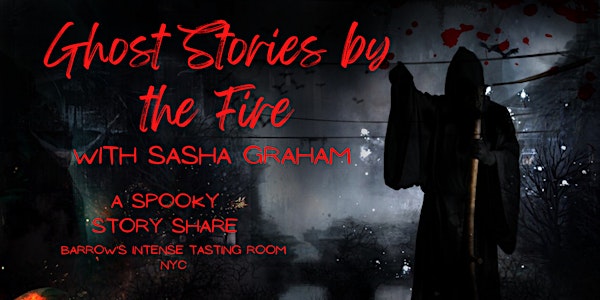 Sasha Graham Presents: "Ghost Stories By the Fire"
A Live Crowd Sourced Spooky Story SHARE! Do you have: Ghost story? Psychic Paranormal Occurrence? Weird fiction? We want to hear it!
When and where
Location
Barrow's Intense Tasting Room 86 34th Street Brooklyn, NY 11232
About this event
Sasha Graham's
Ghost Stories By the Fire!
Live Crowd Sourced Ghost Stories.
Ghost stories, strange tales, paranormal happenings, psychic events as told by YOU.
Ever had a supernatural experience? Odd coincidence? Near death experience?
Have a true or imaged ghost story? Freaky incident? UFO encounter?
You don't have to reveal if your stories are fact or fiction.
Win a prize!
Enjoy craft cocktails and a crackling fire.*
Crowd Sourced Story Sharing Guidelines:
~ Share a real or fictional story.
~ Length - Under 5 minutes.
~ No reading or notes allowed.
~ You might win a valuable prize!
~ First share wins a drink ticket!
Special Prizes for Storytelling Though the Night!
*Ghost Stories will be moved from outdoors at the courtyard fire pit and into the Barrow's Intense Tasting Room in the event of rain/snow or freezing temperatures.
Special Event ~ November 1st @ 7:30pm!!!
Join the contributing authors of "A Woman Unbecoming," an anthology of horror and dark tales to benefit reproductive healthcare rights.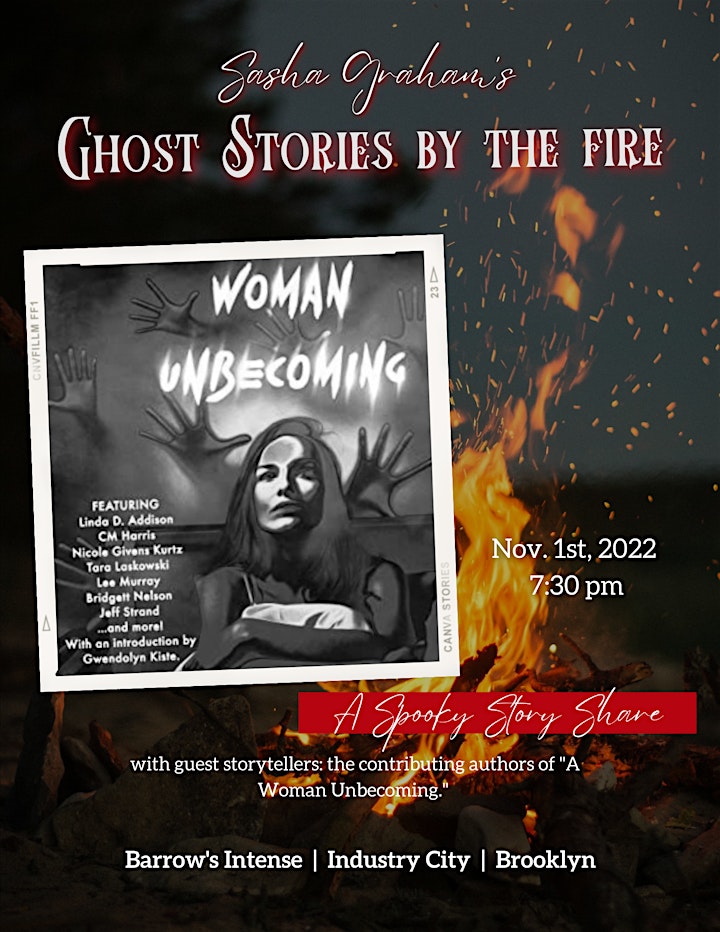 Sasha Graham's "Ghost Stories By the Fire" presents guest storytellers the contributing authors of: A Woman Unbecoming, a charity anthology of horror and dark tales to benefit reproductive healthcare rights.
Award-winning and up-and-coming authors. If you like intense characters, powerful women, and twists you won't see coming, then you'll love this fierce anthology co-edited by Rachel A. Brune and Carol Gyzander.
Explore A Woman Unbecoming to revel in women's rage, power, and agency—and support reproductive healthcare rights today.
Signed books will be available during the event!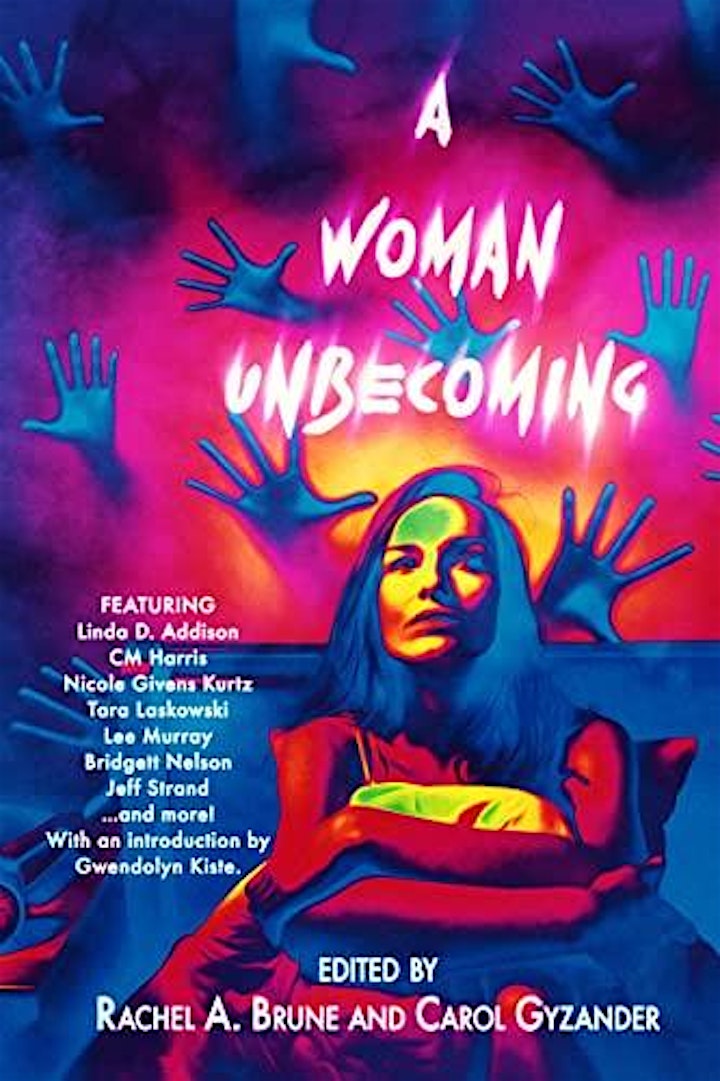 Guest Storyteller: Marc L Abbott (is a Moth Story Slam and Grand Slam Storyteller winner)
Marc L. Abbott is a Brooklyn native whose work includes The Hooky Party & Etienne and the Stardust Express. He's the co-author of Hell at Brooklyn Tea and Hell at the Way Station, the two-time African American Literary Award-winning horror anthology. His horror short stories are featured in Hell's Heart, Hell's Mall, Even in the Grave, and the Bram Stoker Nominated horror anthologies Empire State of Fright and Under Twin Suns: Alternate Histories of the Yellow Sign. He is a Moth Story Slam and Grand Slam Storyteller winner and an award-winning actor.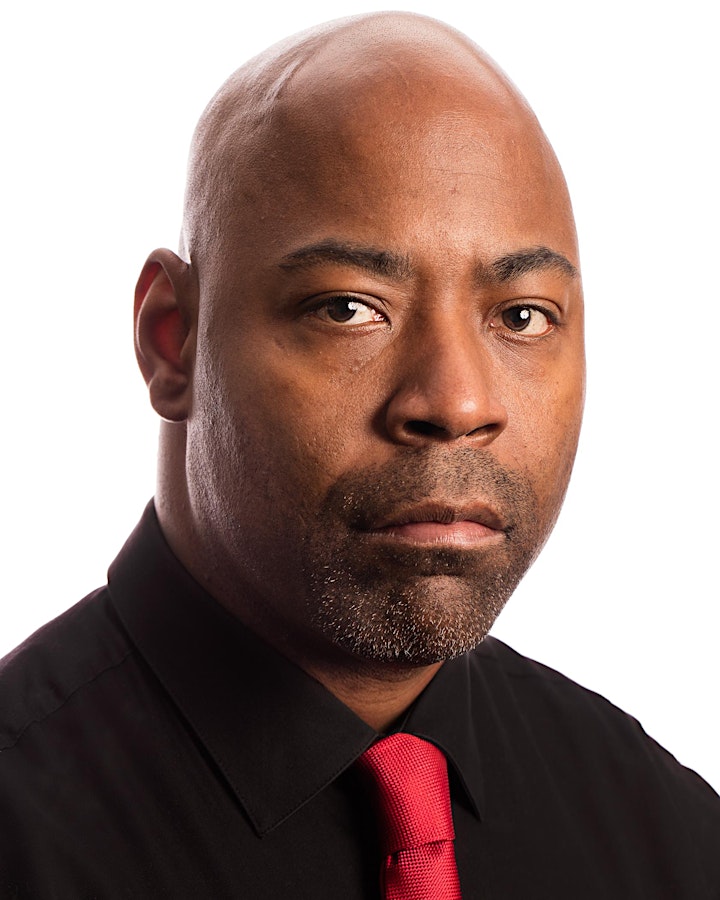 Guest Storyteller: Alp Beck!
Alp lives in New York City. She writes in all genres but prefers horror. Her essays have been featured in the NY Times and NY Blade. You can find her work in Hell's Grannies: Kickass Tales of the Crone, by Lafcadio Press; A New York State of Fright, by Hippocampus Press; Hell's Mall, by Lafcadio Press, Even in the Grave, by NeoParadoxa and A Woman Unbecoming, by Crone Girls Press – a charity horror anthology benefitting Reproductive Health and Care.
She is currently working on her horror novel, FRESH, along with a series of short stories, including THE UNDERRIDE, with her co-author, Laurie Jones. www.alpbeck.com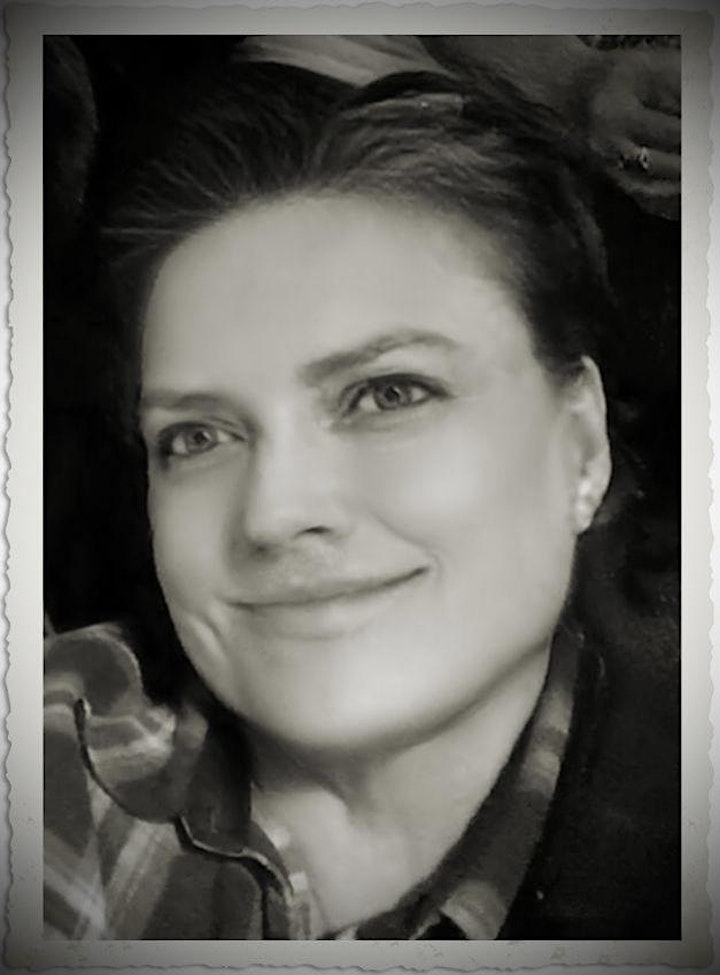 Guest Storyteller: Rachel A. Brune!
As a military journalist, Rachel A. Brune spent five years telling the Army story. As a speculative fiction author, the soldiers in her stories now keep company with werewolves, Fae, and a mad scientist or two. Her debut short story collection, Side Roads, won the 2022 ImadjinnAward for its category.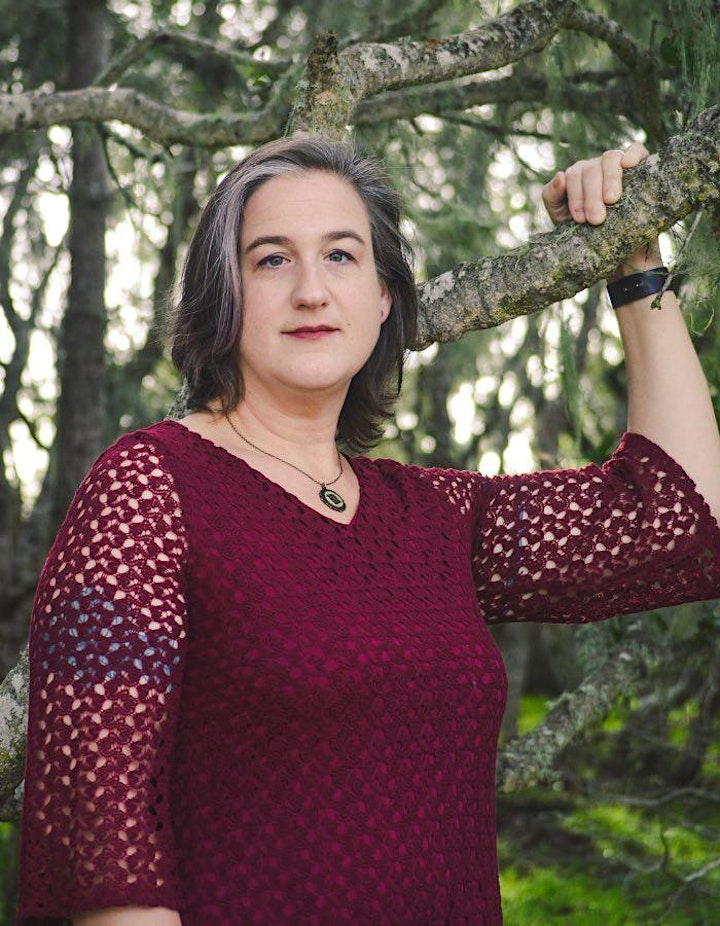 Guest Storyteller: Carol Gyzander!
Bram Stoker Award® finalist Carol Gyzander writes and edits horror and sci-fi. She has short stories in numerous anthologies and a special fondness for all things tentacular. Her cryptid novella, Forget Me Not (April 2022) is set near Niagara Falls in 1969 and 1939. She's edited six science fiction and horror anthologies. Even in the Grave (July 2022), is a volume of ghost stories co-edited with James Chambers. Carol's latest horror anthology is A Woman Unbecoming (August 2022), co-edited with Rachel A. Brune from Crone Girls Press in response to the reversal of Roe v. Wade, to benefit reproductive healthcare. Carol is Co-Chair of the HWA NY Chapter and hosts Galactic Terrors, their monthly online reading series on the second Thursday. She's a member of HNS, HWA, MWA, SFWA.
Twitter and Instagram @CarolGyzander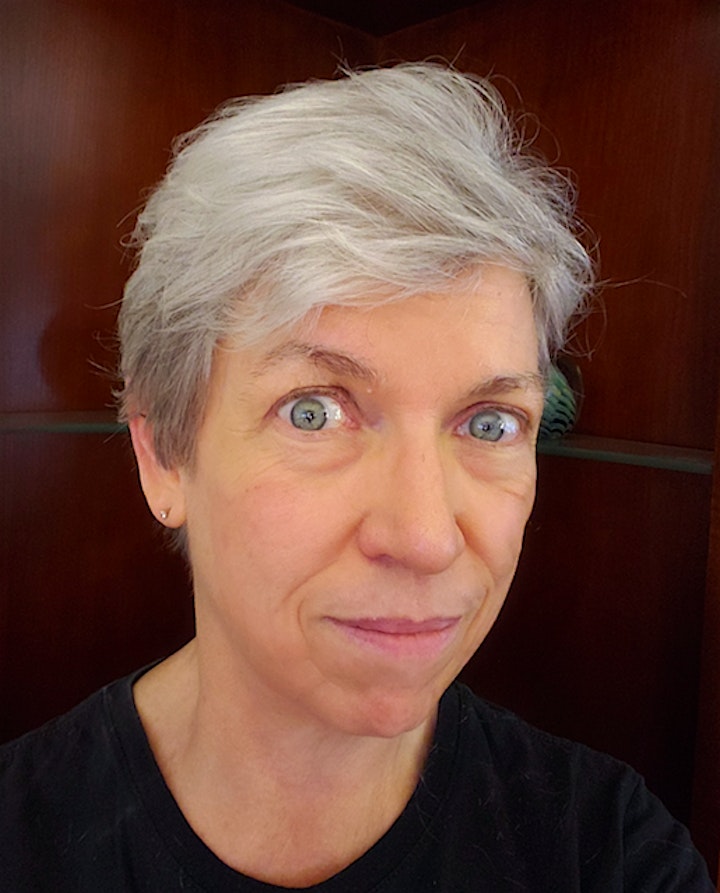 Guest Storyteller: Teel James Glenn!
Teel James Glenn Winner of the 2021 Best Novel from Pulp Factory Awards, 2012 Pulp Ark
"Best Author of the Year." Epic ebook award finalist. Derringer Award finalist, and E winner
"Best Thriller Novel," "Best Steampunk Short," Multiple finalist "Best Fantasy short stories,"
"Collection." Member HWA, MWA, HNS, IAMTW, Private Eye Writers of America.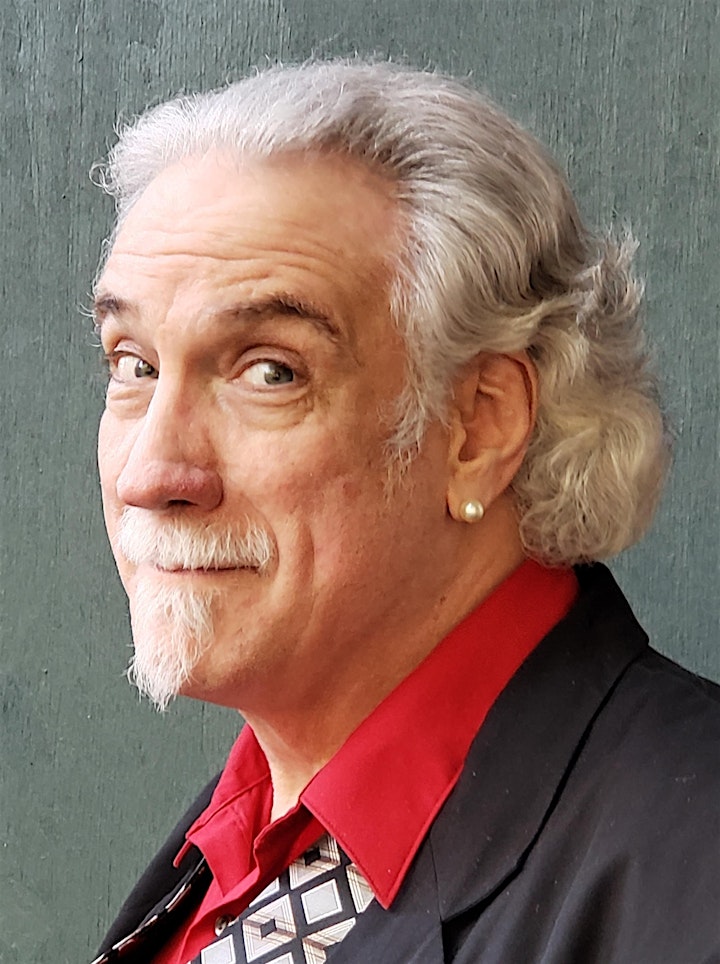 Guest Storyteller: Kathleen Scheiner!
Kathleen Scheiner is an editor and writer living in Brooklyn, New York. She's written for PUBLISHERS WEEKLY, Scholastic, CHIME FOR CHANGE, L'ECRAN FANTASTIQUE, TOXIC, and PENNY BLOOD. Her novel THE COLLECTORS was published in 2013 and her short fiction has appeared in MEMOIRS OF MEANNESS, A NEW YORK STATE OF FRIGHT, UNDER TWIN SUNS, and various Girls Write Now anthologies.
https://horrorfeminista.com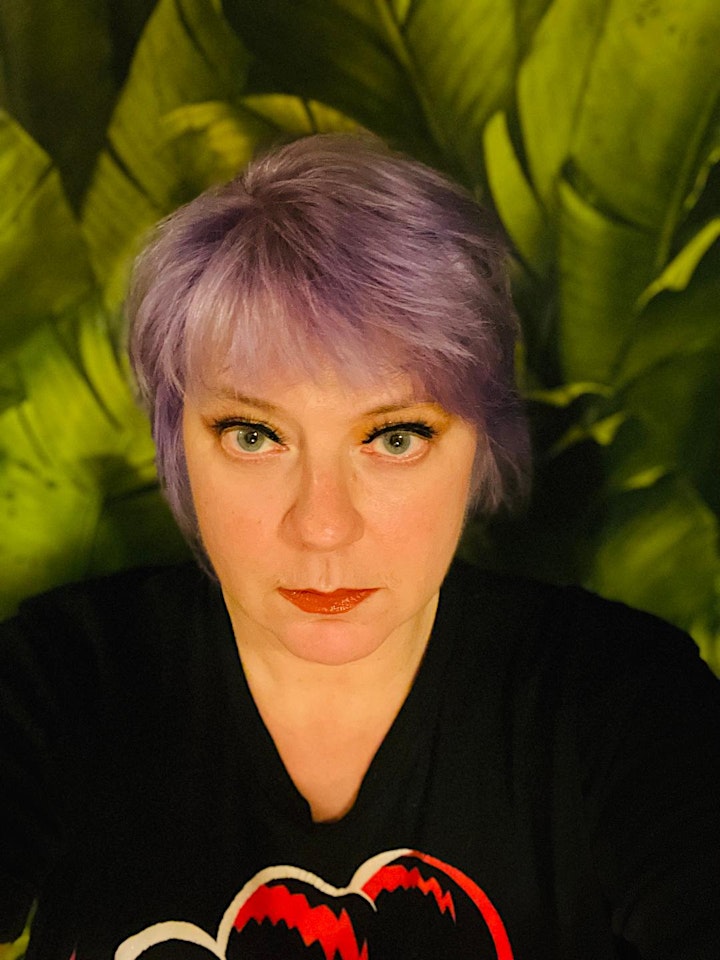 Guest Storyteller: Steven Van Patten!
Steven Van Patten is a Brooklyn-based horror writer who has won literary awards for horror, poetry, comedy, and publishing. Along with the Brookwater's Curse vampire trilogy, a two soon to be three-part Killer Genius series, and the Raise Some Hell anthology series he's written with fellow HWA members Marc Abbott and Kirk Johnson, SVP has landed his dark works in numerous other anthologies, including Tales from The Canyons of The Damned, the Bram Stoker nominated Under Twin Suns and the much-anticipated Even in The Grave which dropped in mid-
2022. He has also written several compelling Black History episodes for the Extra Credit YouTube Channel. His Bandmates skit for Viral Vignettes, which starred TV legends Max Gail and John Schneider won Best Comedy Skit in the 1st Monthly Film Festival and earned a Special Mention in the Original Screenplay category. When he's not scaring or amusing people, SVP stage manages many a TV show, working for every major TV network one might think of. He produces the Beef, Wine and Shenanigans Podcast and cohosts with his hell-raising pals, Marc Abbott, Kirk Johnson, and Denise Tapscott.
You can find him by his full name on Facebook, @svpthinks on Twitter and Instagram, and of
course, his website, www.laughingblackvampire.com.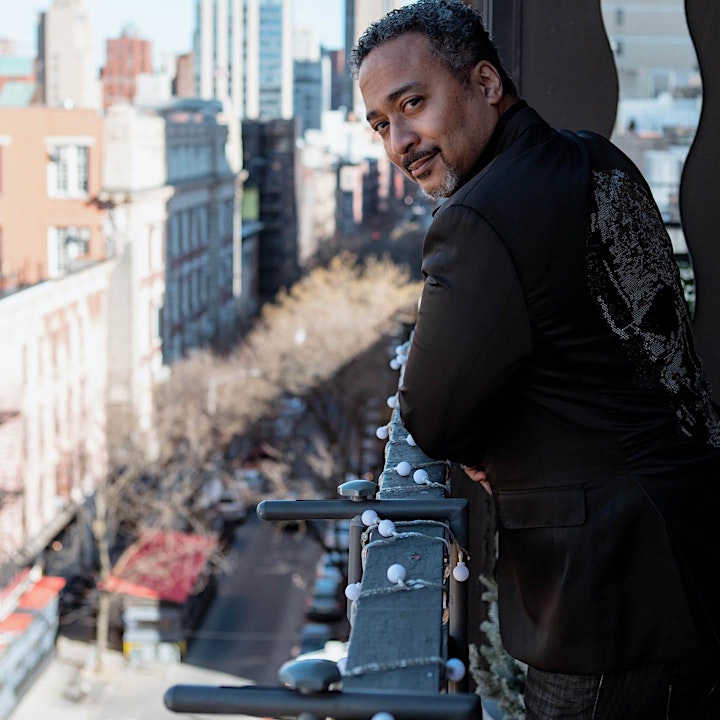 Tips for storytellers:
1. Know your audience. Ghost Stories by the Fire loves 5 -10 minute stories.
2. No reading from phone or paper - the audience wants YOU - so give them your full attention!
3. Specific DETAILS make for a great story.
Did your skin crawl like skittering spiders?
Did thunder crash and lightening quake?
Could you taste fear in the back of your throat?
4. Why has your story stuck with you through the years?
Did it CHANGE YOU?
Did you see the world differently?
Did it the experience create more questions?
Did it amaze you?
5. Have a great first line!
Intrigue us, make us thirst for more, what are the stakes?
6. Have a great closing line!
Bring it all home. What did it mean to you?
Your Host author Sasha Graham!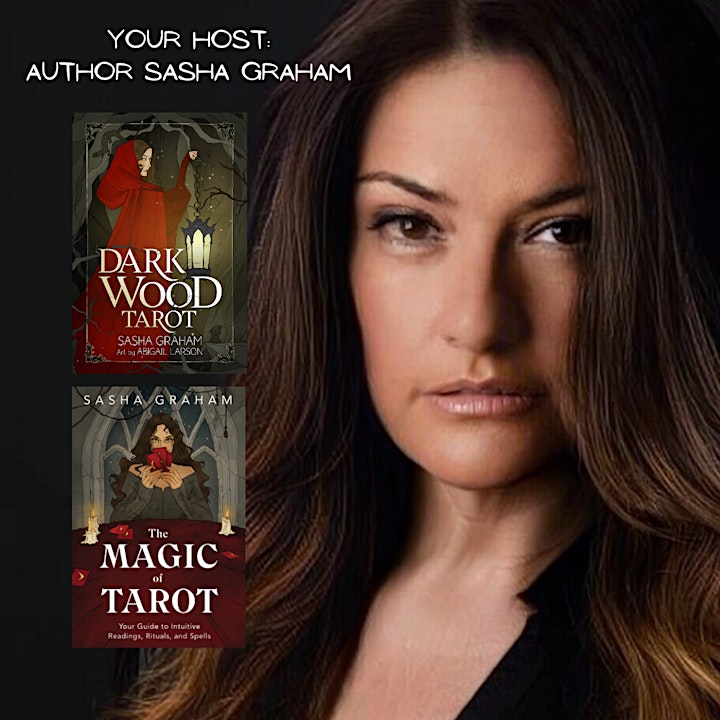 Your Host:
Author Sasha Graham
Sasha Graham is a velvety 90's B-movie starlet who has starred in over 20 indie horror flicks. Not your average "final girl," Sasha was usually found playing supernatural creatures like werewolves, aliens and vampires.
Sasha Graham teaches and lectures about tarot and the supernatural around the world. Her work has been translated into Chinese, Italian, Russian, French, Spanish, Polish, and Portuguese. She has authored 12 tarot books and decks including Dark Wood Tarot and the Magic of Tarot.
Signed books and decks will be available at this event.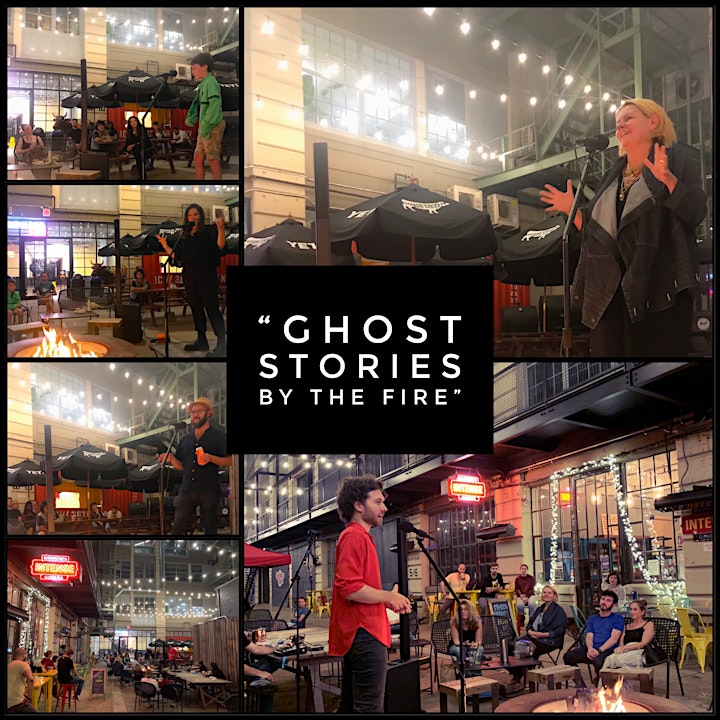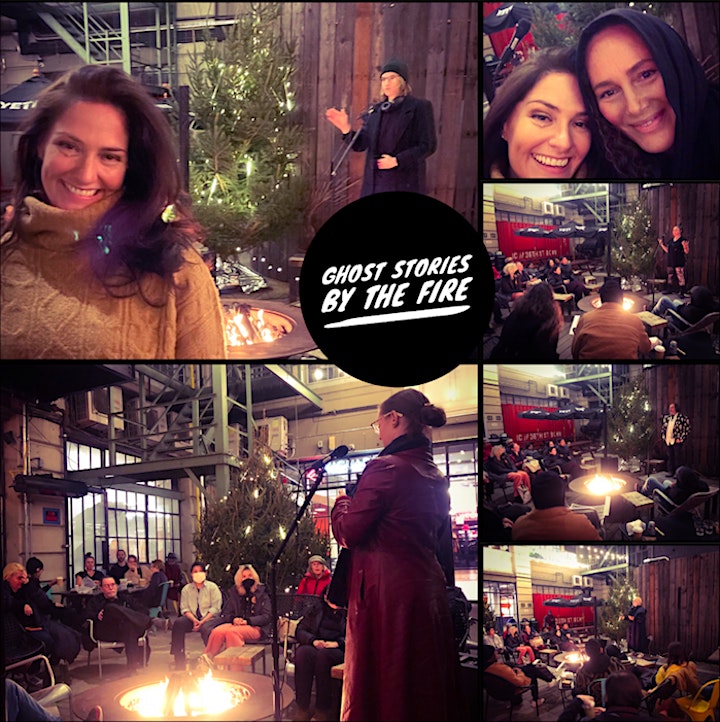 Barrow's Intense Distillery & Tasting Room Fire Pit
Indoor & Outdoor Seating • Open 7 days a week
Indoor seating is back! Come out for our Frozen Mule, Ginger Colada, or Daquiri. Our Flights are also back!! Also plenty of outdoor seating in ICs private courtyard.
Enjoy cocktails and the best selection of NYS spirits for sale by the bottle.
Hours: Sun-Tues 12-8 pm Wed 12-9 pm, Thur 12-10 pm, Fri-Sat 12-Midnight