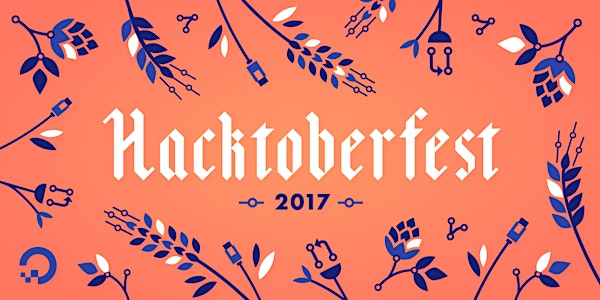 Sarajevo Hacktoberfest Open Hack Day
When and where
Location
HUB387 Milana Preloga bb, Bosmal City Centar 71000 Sarajevo Bosnia and Herzegovina
Description
Hacktoberfest - u partnerstvu sa GitHub-om - je mjesec dana dugo slavlje open source softvera. Maintainer-i su pozvani da pomognu novim, potencijalnim contributor-ima kako se uključiti u proces rješavanja problema i kako pomoći u razvoju projekta. Contributor-e želimo da ohrabrimo da se uključe u zajednicu i da aktivno doprinose projektima koje koriste i koje vole.
Nijedna kontribucija nije mala. Popravke bugova i pisanje dokumentacije su sve validni načini učešća. Ova godina obilježava četvrtu zaredom kako se održava Hacktoberfest.
Za učešće prijavite se na Hacktoberfest site-u. Ukoliko napravite četiri pull request-a između 1. i 31. oktobra dobit ćete besplatnu majicu. (Pull request-i ne trebaju biti merge-irani, samo otvoreni.)
Naš glavni sponzor HUB387 nam je obezbijedio prostor, "food and drinks" za cijeli dan!
Edukativni sponzor Bookvar će držati edukativne radionice za sve uzraste i vještine programiranja!


Šta je Sarajevo Hacktoberfest Open Hack Day?
Prvi sarajevski Hacktoberfest je događaj koji će spojiti našu open source zajednicu na zanimljiv i inovativan način. Ovo online slavlje će se prenijeti i na offline druženje, po prvi put u našem glavnom gradu!

Agenda
Početak u 12:00
12:00-12:05: Dobrodošli
Uvodni govor organizatora.
Zahvala sponzorima.
12:05-12:20: Šta je Hacktoberfest?
Zašto se održava?
Pozadina događaja.
DigitalOcean and GitHub.
Zašto smo se mi odlučili da podržimo inicijativu?
12:20-12:30: Predstavljanja maintainer-a
Lični doživljaji open source maintainera i contributora


10 min pauza i kafa


12:40-13:10: Workshop - Uvod u Open Source
Speaker: Naida Zekić - Dev Manager @ Bookvar
Šta je open source?
Zašto open source?
Zašto biti contributor?


20 min pauza i kafa


13:30-13:50: Workshop -

Open source, from Microsoft with Love
Speaker: Almir Vuk - Dev @ App Impact
14:00-14:20: Workshop - Git Osnove
Speaker: Sven Zaimović - Dev @ Bookvar



40 min ručak


15:00-15:20: Workshop - Biti Contributor
Speaker: Adnan Rahić - Dev, teacher & mentor @ Bookvar
Kako biti contributor?
Kako napraviti pull request?

15:30 - 15:50: Workshop - Kako pronaći projekat na kojem biti kontributor?
Speaker:

Vildan Tursić - Dev @ Tech387

Listanje popularnih GitHub repozitorija
Kako izabrati?


20 min pauza i kafa
16:10-16:30:
Workshop - Moja priča, doprinos Open Source zajednici
Speaker: Sulejman Sarajlija - Dev @ Altcoin Exchange


20 min pauza i kafa
16:40-17:00:
Workshop - "Explain testing to me like I'm five"
Speaker: Adnan Rahić - Dev, teacher & mentor @ Bookvar
Šta je Software Testing?
Šta znači "code coverage"?
Cijeli dan: Hack time - slobodno vrijeme za kodiranje


Your Hosts