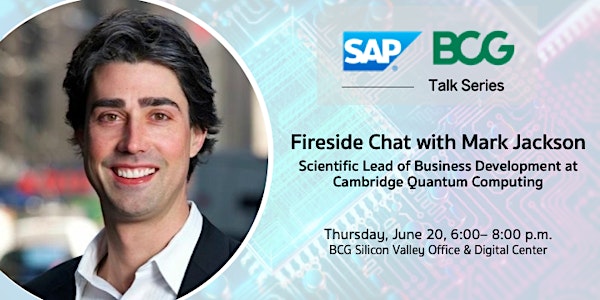 SAP & Boston Consulting Group Present: Fireside Chat with Mark Jackson
Location
BCG Silicon Valley Office & Digital Center
444 Castro Street
#Suite 150
Mountain View, CA 94041
Description
SAP Bay Area and Boston Consulting Group are excited to announce a Fireside Chat with Mark Jackson, Scientific Lead of Business Development at Cambridge Quantum Computing, on Thursday, June 20, from 6:00–8:00 p.m. at the BCG Silicon Valley Office & Digital Center in downtown Mountain View.
Register to hear from Mark as he explores the disruptive power of quantum computing and analyzes the opportunities and challenges it has created in today's society. This is not a technical talk about the complex chemistry involved quantum computing, but instead an insightful discussion about the potential of this emerging technology.
Mark will also be sharing stories from his life journey to becoming a Ph.D. in theoretical physics as well as showcasing how technologies like machine learning, encryption, and personalized medicine continue to be profoundly impacted by quantum computers today.
Enjoy small plates, cold beverages, and great conversation at the wonderful BCG Silicon Valley Office & Digital Center in downtown Mountain View.
Event Agenda:
• 6:00pm-6:30pm – Check-in and Networking
• 6:30pm-7:30pm – Fireside Chat with Mark Jackson, followed by Q&A
• 7:30pm-8:00pm – Closing Networking
Location:
Although the office address is on Castro Street, the BCG entrance is on Mercy Street.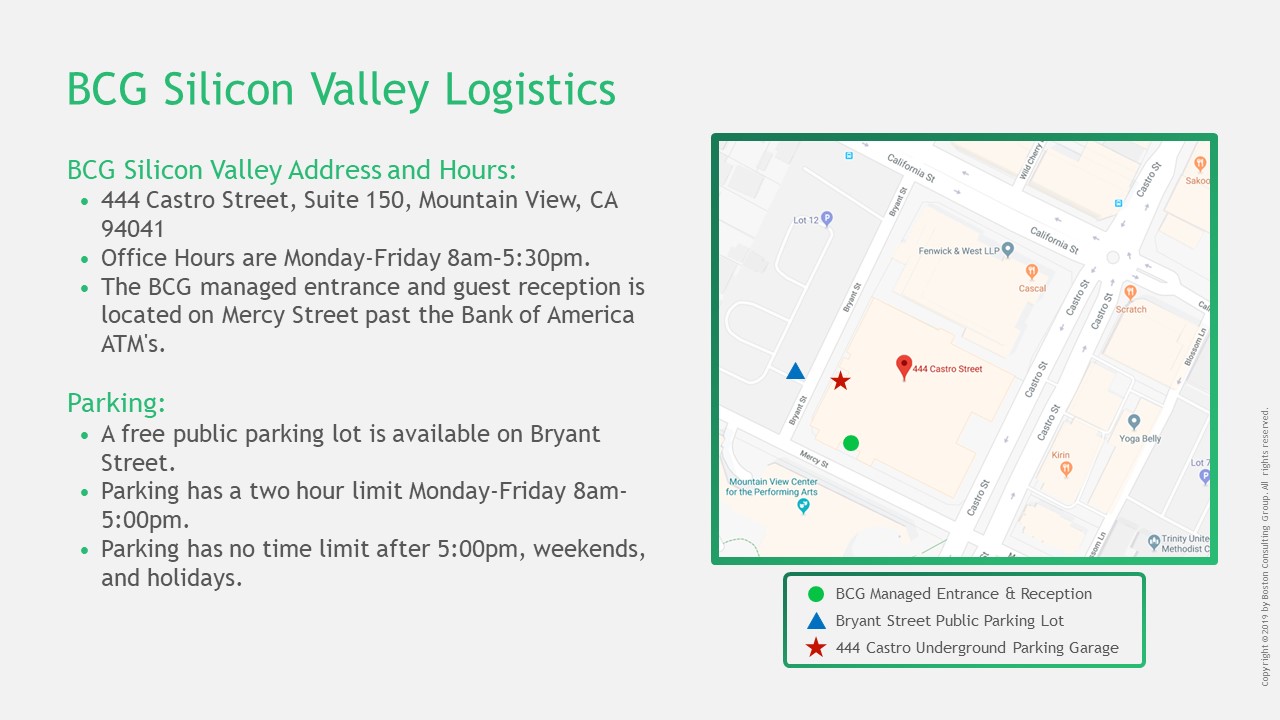 About Mark Jackson
Dr. Mark Jackson received his Ph.D. in Theoretical Physics from Columbia University. He then spent 10 years researching superstring theory and cosmology, co-authoring almost 40 technical articles. To promote the public understanding of science, he founded the science crowdfunding platform Fiat Physica and non-profit Science Partnership Fund. He is Adjunct Faculty at Singularity University and a Director of the BoldlyGo Institute.