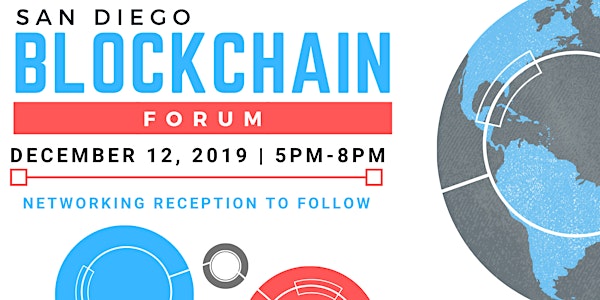 San Diego Blockchain Forum
The SD Blockchain Forum joins legal leaders, academics, students, and technologists for discussions on blockchain and its global impact.
When and where
Location
UCSD Rady School of Management 9500 Gilman Drive San Diego, CA 92093
About this event
The upcoming SD Blockchain Forum will feature three legal innovators for a discussion on some of the legal frameworks and concepts being challenged, influenced, and redefined by distributed technology, virtual assets, and artificial intelligence.
How are digital assets affecting global finance and what are global super powers doing to understand their potential?
What unique functions do different types of digital assets offer, and how are industries and legal regulations developing around them?
How is the legal concept of a "corporation" challenged by tokenized ownership and should machines, ledgers, algorithms and other autonomous artificial agents enjoy natural rights?
Here are some additional details for TONIGHT.
Venue. The event is hosted at the Sky Pavilion of the Rady School of Management (top floor!). Follow the blue balloons from the Hopkins Parking Structure to the event.
Guest Parking. Please park on the top floor of Hopkins Parking Structure near the Rady School of Management. Provide your name to the attendant to receive a parking permit.
Attire. Business Casual/Cocktail Attire
Google Maps to Hopkins Parking Structure: CLICK HERE
Link to PDF directions: CLICK HERE
MCLE CREDIT PENDING! An application requesting 2 hours of MCLE credit for this activity is pending for approval by the State Bar of California.
Event Details.
Date: December 12th, 2019
Agenda:5:00pm | Doors Open (Light Snacks and Coffee Served)
5:30pm - 8:30pm | Forum Presentations, Q&A, and Discussion
8:30pm - 9:30pm | Networking Reception (Appetizers, Drinks, Music)
Location: UCSD Rady School of Management | Otterson 1S114
Attire: Business Professional
Special thanks to Sheppard Mullin, BlockLAB, the Blockchain Acceleration Foundation, University of San Diego School of Law, California Western School of Law, and UCSD KAPI.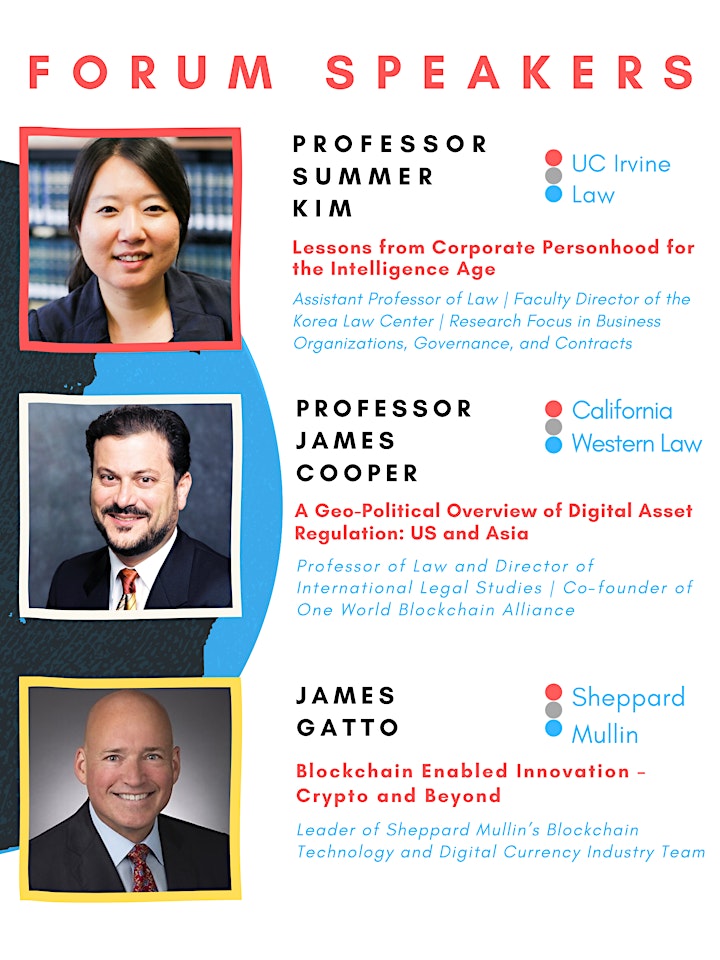 About the Speakers.
Summer Kim is Assistant Professor of Law at the University of California, Irvine, School of Law. Her current research projects focus on the consumer role in the governance of contemporary firms and the potential use of tokens, smart contracts, and other emerging technologies in corporate law, governance, and practice. Professor Kim was recently invited to join the program committee of Cryptoeconomic Systems, a journal and conference series launched by MIT Media Lab's Digital Currency Initiative.
Lessons from Corporate Personhood for the Intelligence Age
The corporate personhood debate has important implications for the intelligence age, and in particular, the question of whether machines, ledgers, algorithms and other autonomous artificial agents should have some of all of the rights that natural persons enjoy or be subject to some or all of the obligations to which natural persons are bound. The governance of contemporary firms may be automated and influenced by tokens, smart contracts, and artificial intelligence. Professor Kim will walk us through the legal conception of the corporation, and explain how corporate personhood may be applied in the intelligence age.
James Cooper is Professor of Law and Director of International Legal Studies at California Western. After more than two decades of disruption work in the legal sectors of Latin America, Professor Cooper's work has recently focused on the legal regulation of emerging technologies. He co-founded the One World Blockchain Alliance, a network that debuted at the World Economic Forum in Davos, Switzerland and has been an adviser to blockchain companies in Asia.
A Geo-Political Overview of Digital Asset Regulation: US and Asia
Virtual assets enable payment solutions that fundamentally challenge the operations of major financial institutions and governments. While certain digital assets such as the Libra token have attracted the suspicious attention and scrutiny from policy makers around the world, regulator in the US and abroad see the potential for blockchain technology to enable an inclusive and transparent payment system. Professor Jamie Cooper, a blockchain scholar and international law expert, will provide an overview of blockchain's possible role as an international payment tool and the regulations that are developing around it. As a scholar of intellectual property and international trade, Professor Cooper will provide a comparative framework of the regulations and legal trends surrounding virtual assets, with a focus on the United States and Asia.
Jim Gatto is the Leader of Sheppard Mullin's Blockchain Technology, Digital Currency, Social Media and Games industry teams. Jim has 35 years of experience advising innovative companies on IP, technology law and regulatory issues with new business models and disruptive technology. He focuses heavily on blockchain, smart contracts and crypto currency legal issues and has been active in the space since 2014. He is a recognized thought leader on cryptocurrency and blockchain legal issues. In 2018 he received the National Law Review's Go-To Thought Leadership Award for his work on blockchain and cryptocurrencies and was named a Cryptocurrency, Blockchain and Fintech Trailblazer by The National Law Journal.
Blockchain Enabled Innovation – Crypto and Beyond
Virtual assets and blockchain technology offer the potential for innovation across nearly every sector. But virtual assets come in many forms and serve many unique functions. Virtual collectibles, digital securities, and asset-backed stable tokens, now equipped with programmatic capabilities, are new tools for a new industry. Attorney James Gatto, an expert in blockchain, intellectual property, and licensing, will explain the many different functions and uses for digital tokens serve and how regulatory framework in the United States are developing around them.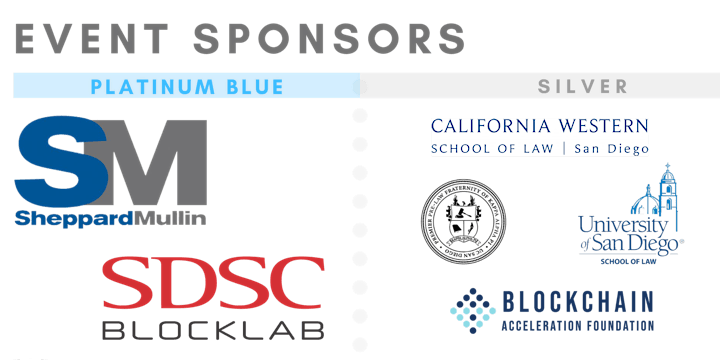 About the SDBF.
Regional Expertise: Building a proactive network of attorneys, developers, students, and innovators around Southern California interested in exploring blockchain technology and developing an understanding of its impact on law, economics, society, and culture.
Innovative education: Organizing research projects, meetups, curriculum, hackathons and interactive presentations, we aim to serve a local community with global interests.
Community Driven: Integrating legal, academics, regulatory and technical minds through engaging opportunities by creating a distributed and open platform for diverse leaders and ideas.
Visit our website!