Description
(日本語が下にあります)
In this small event of just 2-8 people, Mr. Aoya of the Sake Bar Hatago will discuss the differences between sake, and lead you in a tasting of six seasonal varieties of sake. Learn how to read sake labels, about the different grades of sake and how temperature changes the taste. Get to know sake on a deeper level with guidance from this passionate sake expert. It comes with three appetizers. We will have local bilingual volunteers on hand to help with translation.
This event is open to Japanese and international visitors and residents, all are welcome!
=====Overview======
Where: Sake Bar Hatago
Time: 70 minutes
Size: Up to 8 people (minimum 2)*
Cost: 3710 yen
Application Deadline: 2 days before event
*Note that if the minimum number of participants is not met the event will be cancelled and money refunded
=====Meeting Point and Timetable======
16:15 Meet at Sake Bar Hatago
16:30 Get to know Mr. Aoya and learn about sake production
16:50 Taste 6 seasonal varieties of sake and 3 appetizers
17:40 End
=====What's Included======
Volunteer English interpreter
6 Seasonal varieties of sake
3 Appetizers
=====Access======
Sake Bar Hatago is about a 20 minute walk from Sendai Station or a 3 minute walk from Kotodaikoen Station on the Sendai Nanboku Subway Line.

Map

=====FAQ======
Are there ID or minimum age requirements to enter the event?
You must be 20 years old or older to consume alcohol in Japan. Drinking and driving is strictly forbidden so please come by public transit or have someone bring you.
=====About Aoya-san======
Aoya-san didn't set out to be a sake expert and he actually started his career in an entirely separate field. It wasn't until he began to help a friend with a store that he became a sake devotee. At that time there weren't many specialty sake bars, so he sought out information online and visited many eateries across Japan. His journey led him to become a sake sommelier and today he runs a small sake bar in Sendai.

Aoya-san's Sake Bar Hatago (日本酒bar旅籠) started out with 15 sake varieties and now features more than 60. There are smooth or fruity types for those just getting started, and interesting sharp and dry types for the connoisseur.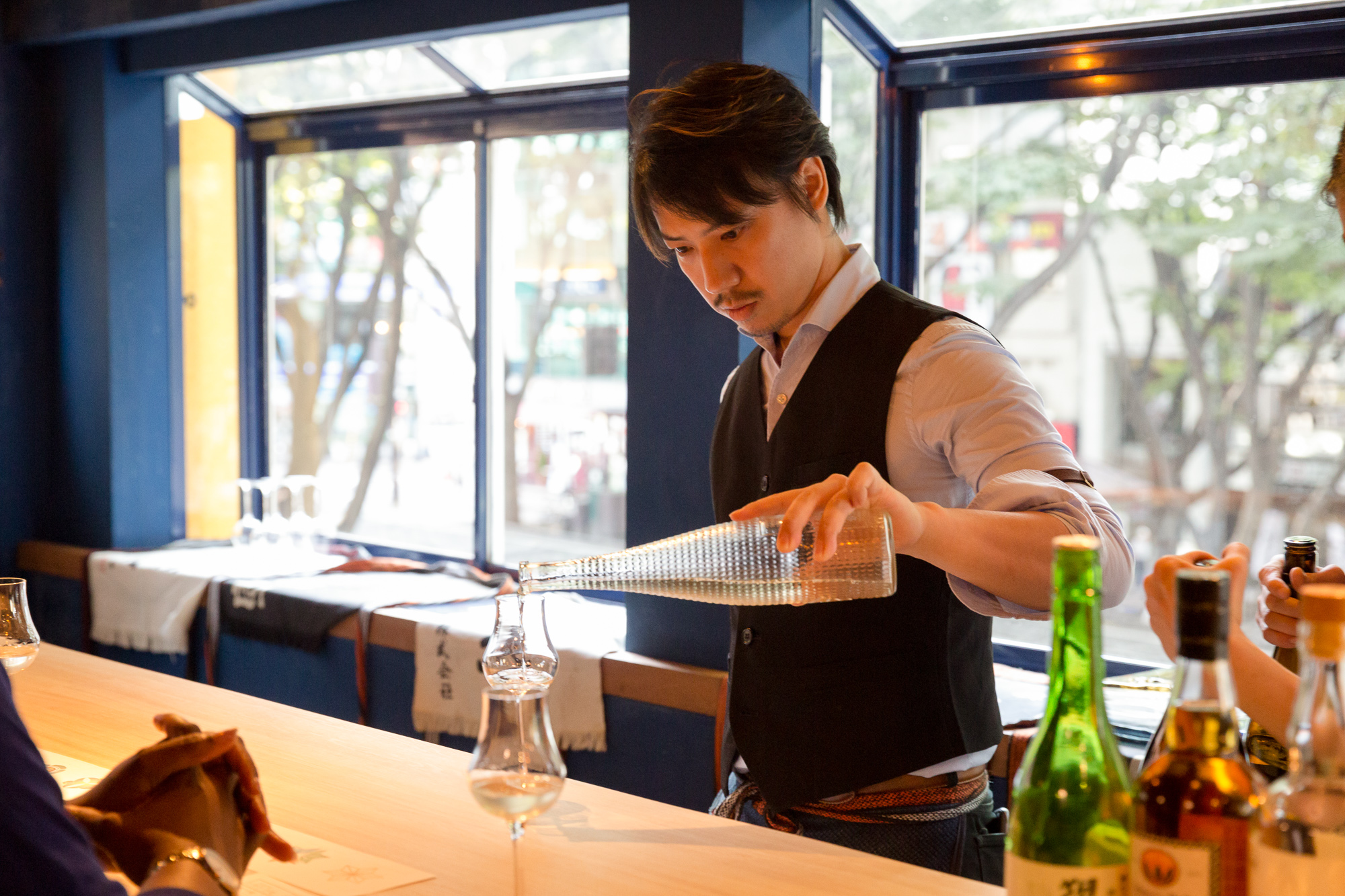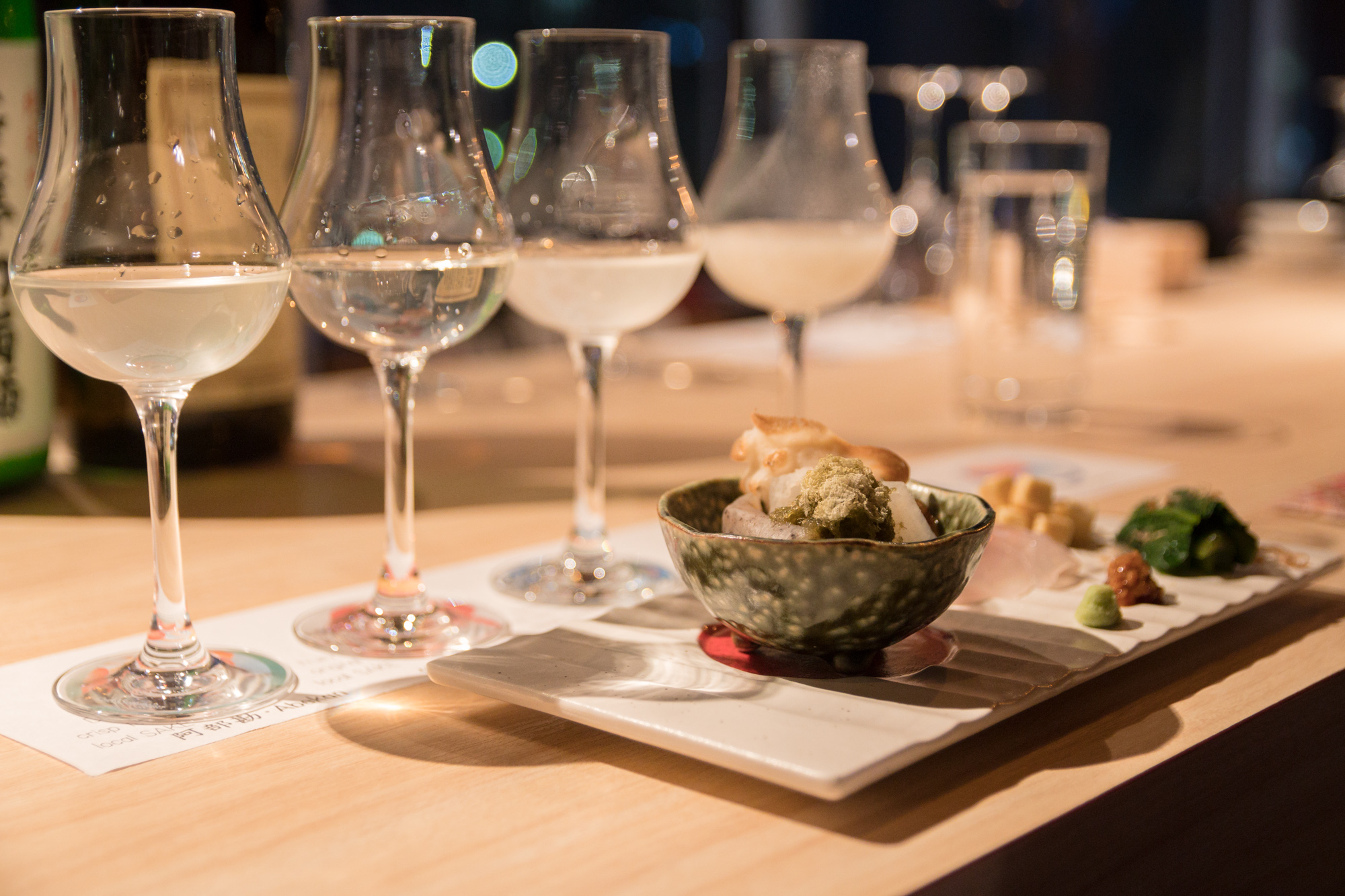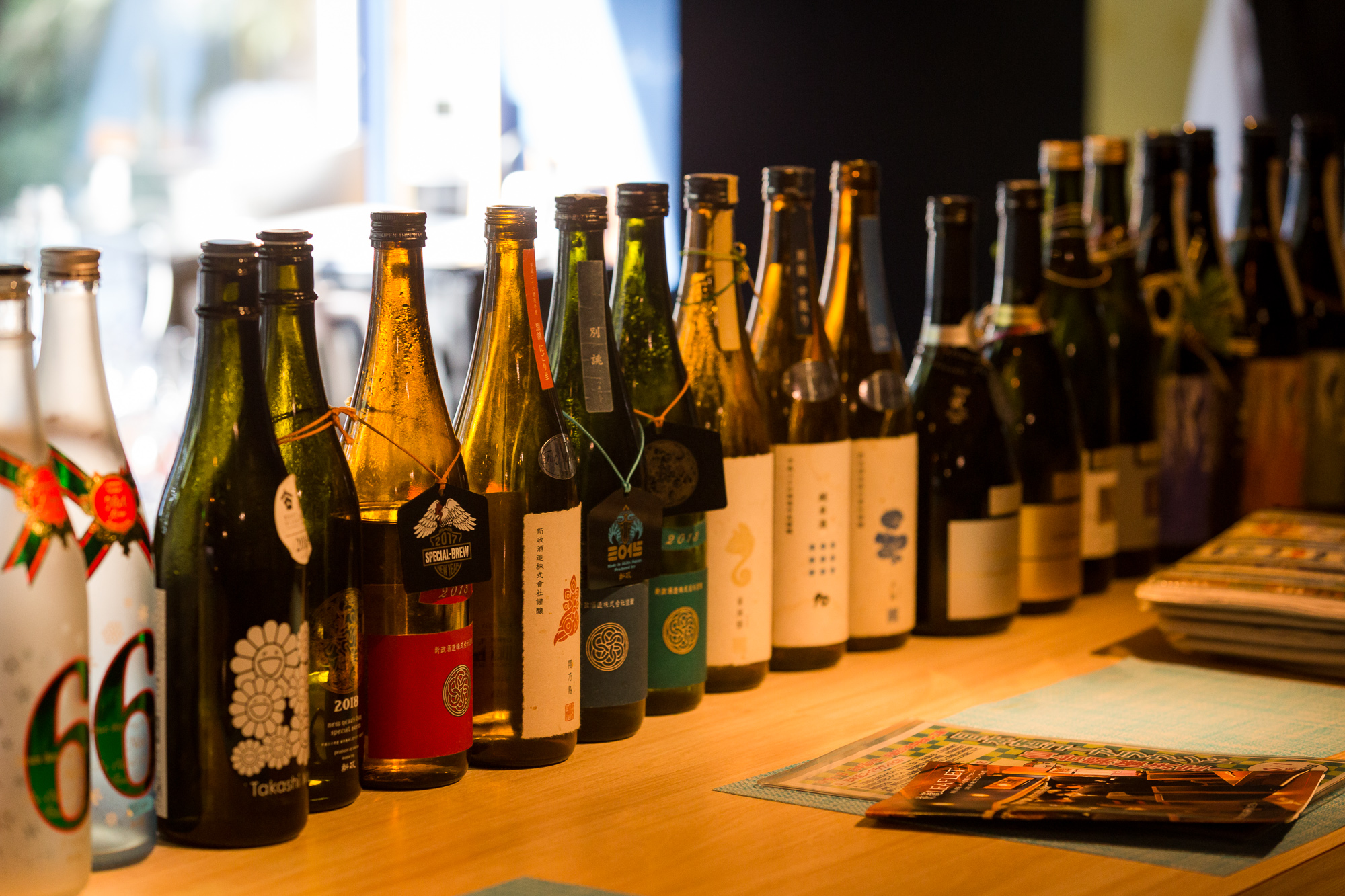 東北地方は銘酒の宝庫で有名ですが、利き酒をやったことはありますか? 今回は、日本酒bar~旅籠~にて、店主でもあり唎酒師でもある青屋宰さんによる2~8名限定の利き酒ワークショップを開催します。6種類の旬の地酒を含めたお酒を味わいながら、ラベルの見方、グレードの違い、冷酒や温める燗酒など温度変化による味わいの変化と意味について学びます。プロの日本酒ソムリエと一緒に、お酒のことを深く知ることができるこの機会にぜひご参加ください! ※付き出し(お通し)3種付

日英対応できるボランティアもいますので、外国人の方々もご参加いただけます。イベントは日本人と外国人も対象ですので、どなたでも大歓迎です!
======体験内容======
日本酒の基礎知識講座、日本酒の飲み比べ、ガイド付き
======概要======
会場: 日本酒bar 旅籠~はたご~
所用時間: 70分
定員: 8名※最少催行人数2名
参加費: 3,710円
対象: 20歳以上の日本人・外国人
※最少催行人員に満たない場合、ツアーは中止となります。この場合、料金は全額払い戻しいたします。
※ツアーにはお酒の試飲を含みますので、必ず公共交通機関でご来場ください。
======日程======
集合場所: 日本酒bar 旅籠~はたご~
16:15 会場に集合
16:30 唎酒師青屋さんからの説明
16:50 6種の日本酒飲み比べ(お通し3品付き)
17:40 終了
=====チケット代金に含まれるもの======
英語の通訳ガイド
6種類の旬の地酒飲み比べ
付き出し(お通し)3品
==========================================
唎酒師:青屋宰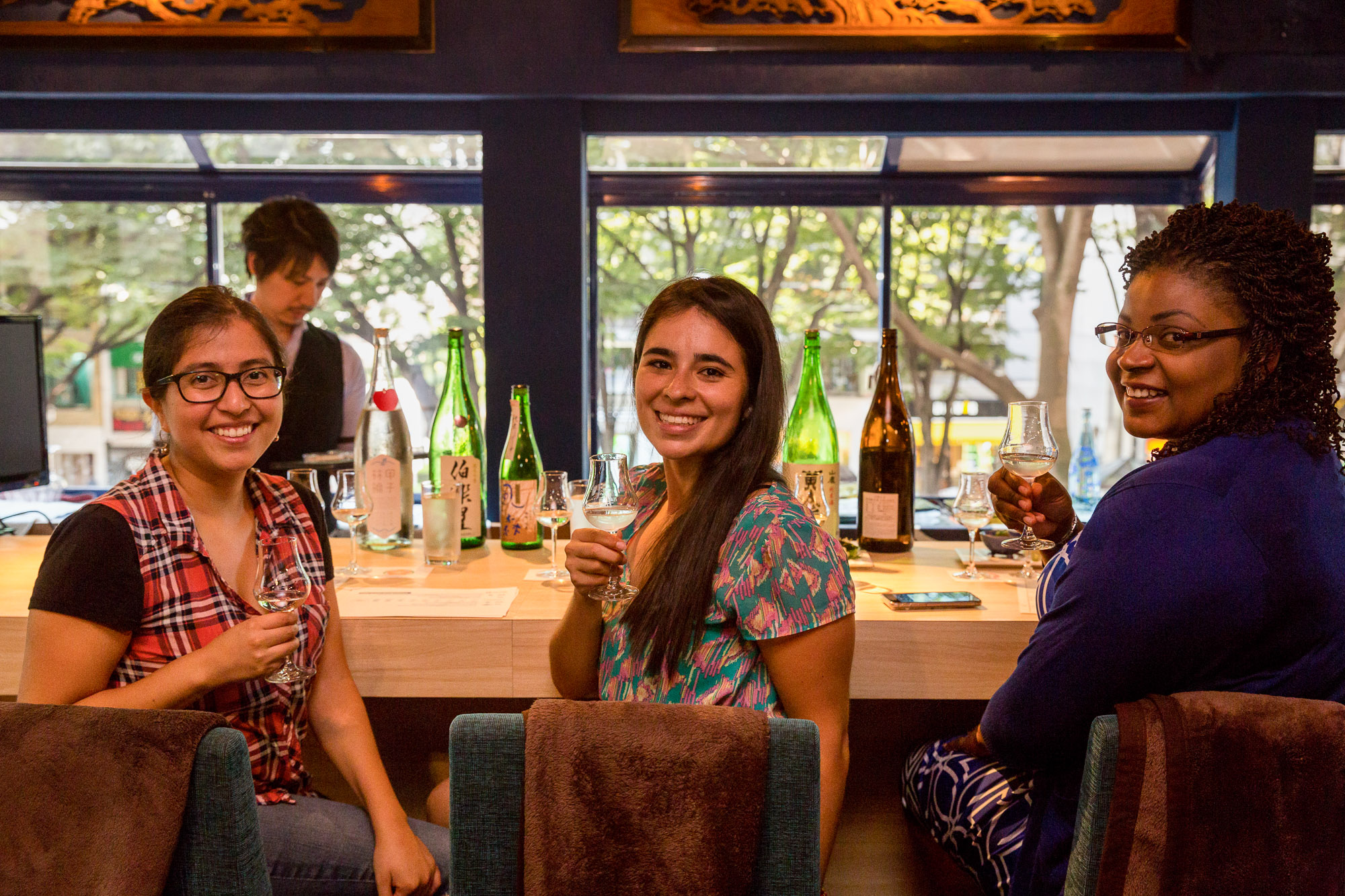 Organizer of Sake Tasting Workshop, 9/14 利き酒ワークショップ
Your Gateway to the Local Experience

At i-SENDAI (SENDAI Tourist Information Desk), along with providing support and information for tourists, we organize a wide variety of activities that feature "localhood" and "people." Feel free to come visit us to make your time in Sendai a special one!
Please visit our website from the link above or click
here
for further information!