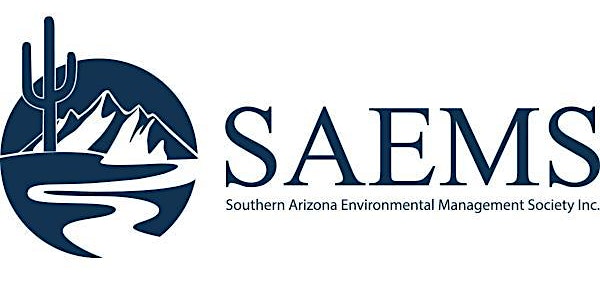 SAEMS Trash & Bash
Joins SAEMS for our Trash & Bash. We will be cleaning up our section of the road on Kino Parkway through Tucson Clean & Beautiful.
When and where
Location
Quincie Douglas Library 1585 East 36th Street Tucson, AZ 85713
About this event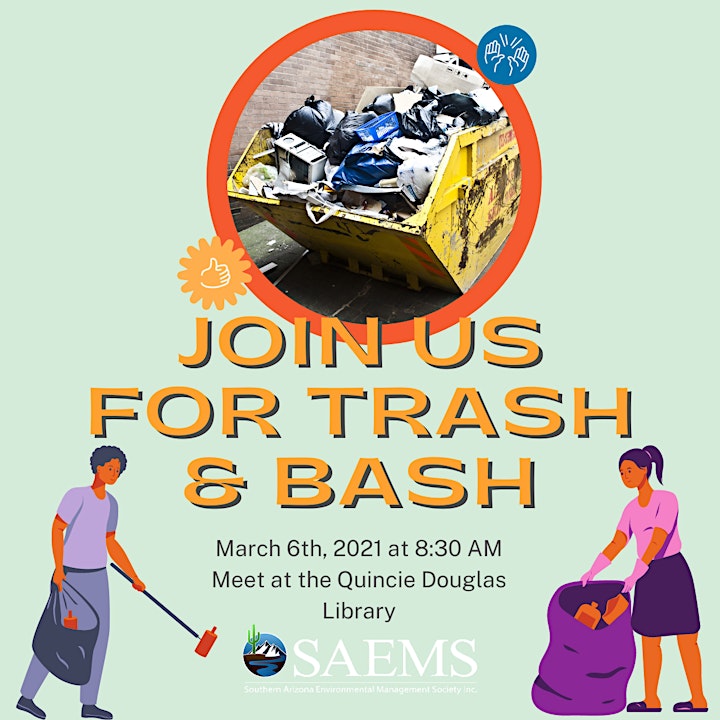 Date: Saturday March 6th, 2021
Meeting Location: Quincie Douglas Library, 1585 E 36th Street, Tucson AZ, 85713
Time: Cleanup Event will start at 8:30 a.m. with a safety meeting. The event should not last more than a few hours.
RSVP: Please register on Eventbrite if you would like to participate.
After meeting at the Quincie Douglas Library, volunteers will work their way north up Kino Pwy. before coming back south on the other side of the road. The cleanup event will cover Kino Pwy. between 22nd and 29th Streets. Volunteers must be 12 years of age or older and if under 18, accompanied by a parent or guardian. Please wear long pants, long sleeves, closed toed shoes, hat, and sunscreen. SAEMS will provide safety vests, leather gloves, litter grabber, and collections bags. The safety of SAEMS volunteers is of utmost importance. A short safety briefing will be conducted the morning of the cleanup and COVID-19 precautions such as social distancing will be upheld.