About this Event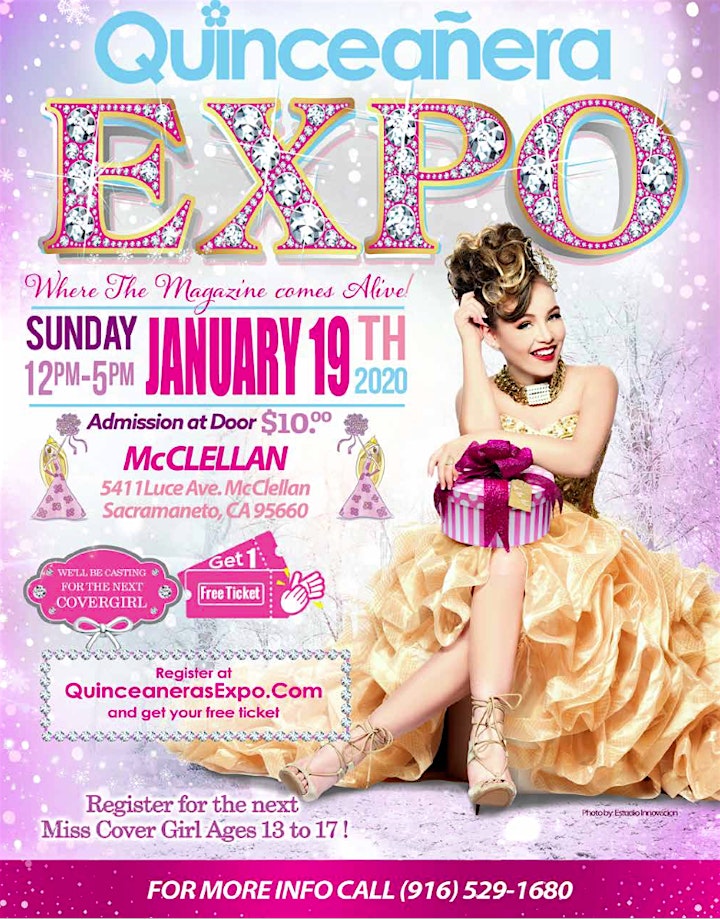 Come to the Quinceañeras Expo and find all the vendors you will need for your event all under one roof! Find the vendors that best fit your vision and your budget. At the expo you will find boutiques, florists, event halls, photographers, limousines, photo booths and much more! A complimentary magazine will be available for all our Quince to be girls. In the magazine find guides to help you stay on budget and on task. Also, find tips to help simplify the planning process along with many more local vendors within the pages.
Booths for the Sacramento Quinceañeras Expo are available. To request your media kit call 916 529-1680 or e-mail us at Sandy@quinceanerasmagazine.com
CASTING CALL. We are searching for the next Cover Model of Quinceañera Magazine. To join the pageant casting come to the Quinceañeras Expo. Casting fee is $10.