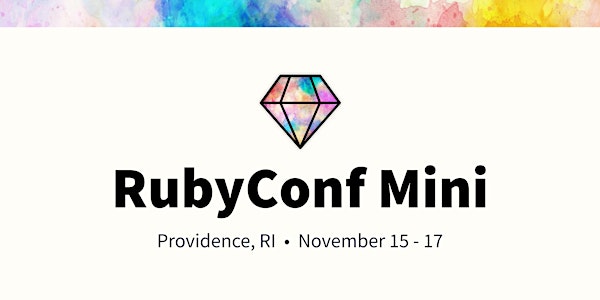 RubyConf Mini (Providence, Rhode Island)
RubyConf Mini is an additional option to RubyConf Houston.
Refund Policy
Refunds up to 30 days before event
About this event
RubyConf Mini will take place from November 15 - 17 in Providence, Rhode Island.
Learn More | http://www.rubyconfmini.com/
Twitter | https://twitter.com/rubyconfmini
Email | contact@rubyconfmini.com
----
Focused on fostering the Ruby programming language and the robust community that has sprung up around it, RubyConf brings together Rubyists, both established and new, to discuss emerging ideas, collaborate, and socialize in some of the best locations in the US.