Description
Join us for a "razzle-dazzle night" (TimeOut New York) in a cozy, intimate den, sipping cocktails and enjoying a program of close-up music, dance, burlesque, comedy, magic, and more.
September 21-22 HOSTED BY Dale Seever - (Deep Night with Dale)
AND FEATURING:
Irini Res & The Jazz Mix (Jazz Combo Icons)
Shalewa Sharpe (Sly and Goofy Standup)
X Plus One (Improv SciFi Radio Show)
Mandarine Moon-Fly (Scintillating Burlesque)
Kellz Zada (Amazing Flexn Dancer)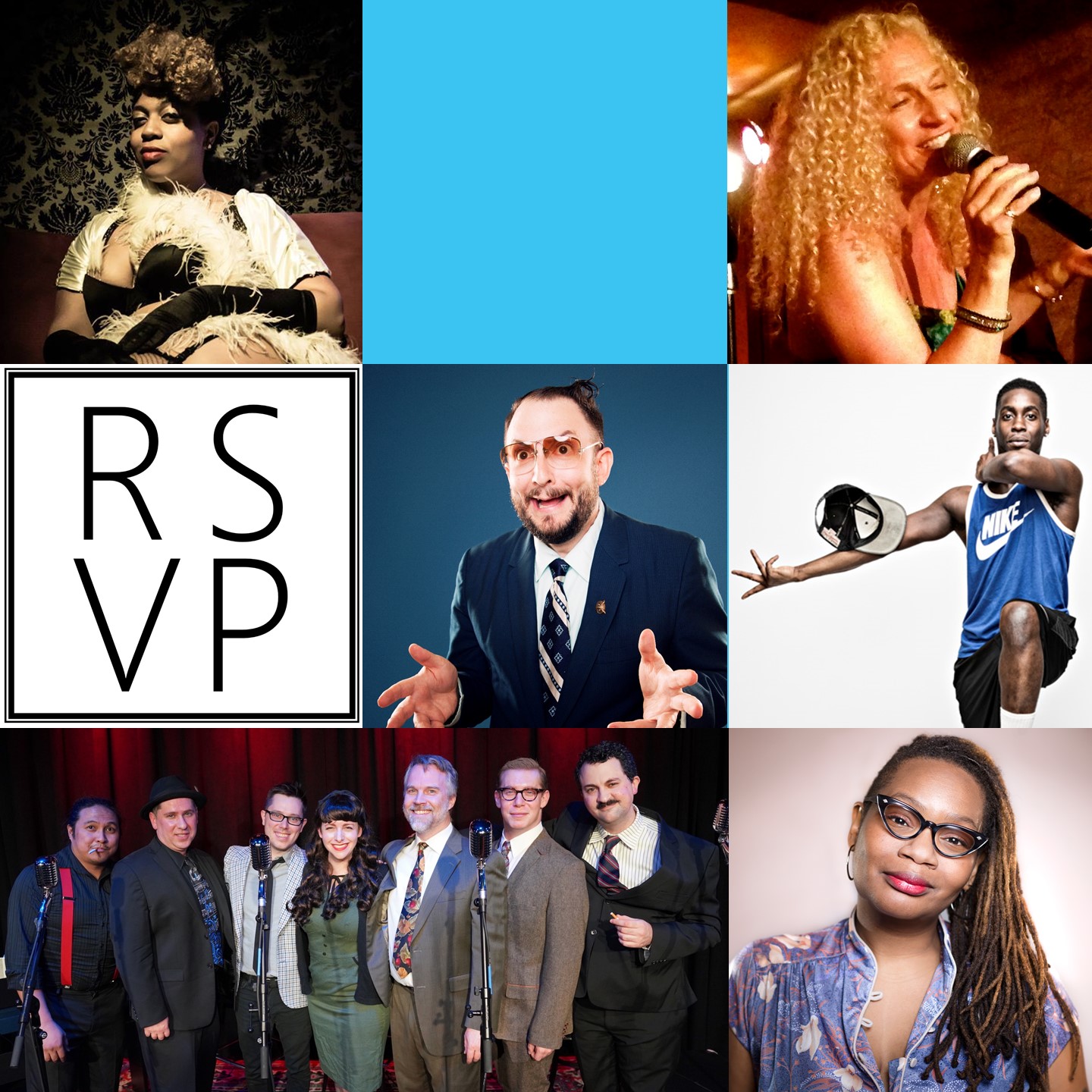 A Monthly-ish, Intimate Variety Show: No gimmicks. No costumes. No other worlds. No time that once was. RSVP at Arlo NoMad is now. It's here. It's right in front of you. It's a chance for you to enjoy an evening of music, dance, magic, comedy, and more ALONG WITH the artists. It's a party in a cozy and swank room where the entertainment is live and not programmed by algorithm. So get up, get chic, and get together for this sexy, one-of-a-kind night out where you are truly part of the party. Remember, you can't download a live experience.
Shows at 7:30pm & 10:00pm
Tickets - All include a Welcome Cocktail
- $35 General Admission
- $5 "Floor Seats" - Front row on floor with provided seat cushion - you may be upgraded to chair or barstool if capacity allows.
- Tickets will also be available at the door.

Food & beverage provided by Massoni
-$8 house beer & house wine all night
-Ticket holders also receive 15% off dinner pre- or post- show at Massoni!
---
Future 2018 Performances:
October 19-20
Hosted by Dara Jemmott
Featuring:
Malcolm Parson, cello
Kristine Haruna Lee & Jen Goma, spoken word
Jess Salomon & Eman El-Husseini, comedians

November 16-17
Hosted by Ophira Eisenberg (Friday)
Featuring:
Goldenchild, cosmic country music
Carla Rhodes, ventriloquist
---
Past Performers:
- The Reformed Whores (Musical Comedy Duo)
- Camille Harris (Jazz)
- Essence Revealed (Burlesque)
- Khalid Rahmaan (Standup)
- Sparky Lingwater (Drag Marionette)
- Vipe X Feetz (Flexn Dance)
- Dave Lester (Host, Standup)
- The Great Dubini (Host, Magician)
- Genie Adagio (Burlesque)
- Bartholomew J (Singer)
- The Josh and Tamra Show (Puppets)
- Chaney Sims (Blues Singer/Songwriter)
- Yako 440 (Beatbox, Multi-instrumentalist)
- Carla Rhodes (Ventriloquist)
- Mediocre Flow (Tap Dance)
- Delysia La Chatte (Burlesque)
- Dale Seever (Host, Comedy)
- Felice Rosser (Bassist & Singer)
- Magic Brian (Magician)
- Katie Hartman (Character Comedy)
- Cornelius Loy (Thermin player)
- Miss Mona Mour (Drag Star)
- Selena Coppock (Host, Standup)
- Baba Isreal (Beatbox)
- Becca Blackwell (Standup)
- Ambros Martos (Physical Comedy)
- Rebeccal Vigil (Host, Musical Improv)
- Grace Galu (Singer, Songwriter)
- Marcus Stevenson (Viola)