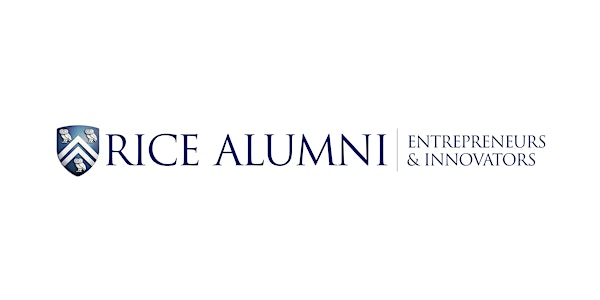 Roundtable Implicit Bias Training
When and where
Location
Liu Idea Lab for Innovation & Entrepreneurship Rice University, COB 130 6100 Main Street Houston, TX 77005
Description
Rice has many assets, one being its diverse community - even our alumni group is a mix of diverse perspectives, diverse skillsets, and diverse demographics. Research has proven repeatedly that diversity leads to stronger outcomes and higher returns on investments, but diversity can also lead to more tension. In order to leverage the benefits of diversity, one must learn how to work through this tension in a productive way. Take an afternoon to invest in your personal development and join us to work as a community to identify our implicit biases and develop strategies to overcome them.

We have hired a nationally recognized facilitator, Armida Mendez Russel (biography to follow) will be leading this program. This will be held Sunday, September 29th from 1:00-5:30 pm at Lilie. While this is an exclusive opportunity for Rice alumni, spots are limited. Please make sure to reserve your spot ASAP. If you are unable to attend, please notify Emily Messenger (emm12@rice.edu) so that your seat can be released to another alum.
--
Armida Mendez Russell has been recognized by the journal Profiles in Diversity as a diversity pioneer for her work in the field and has earned an international reputation for her work in diversity organizational development and management. In 1986, she founded Mendez Russell Training & Development, Inc., one of the first diversity consulting and training practices in the world. Numerous global organizations have used her work and tools as the foundation for a wide range of diversity and inclusion strategies and initiatives.
Ms. Mendez Russell is the co-author of The Diversity Directive, Why Some Initiatives Fail and What to Do About It, originally published by McGraw Hill, and author of several organizational climate assessment tools. She is the creator of the DEI Competency Model, the basis for her work, which builds on our knowledge, understanding, and skills to achieve a more equitable work-place environment. She has also spearheaded and co-authored the Discovering Diversity Profile® and co-authored the Global Diversity Survey®, among others.
Prior to the founding of Mendez Russell and Associates DEI Consulting and Training, Ms. Mendez Russell was Head of Global Diversity at BMC Software, Co-founder and President of DiversityFIRST Consulting, and VP of Consulting and Training at the National Diversity Council. She has also worked throughout the years in partnership with several major organizations to assess their strategies, structures, and processes to improve their organizational effectiveness and performance in our complex business environment.
Representative clients include Fortune 500 companies such as Dell Computers, IBM, Google, 3M, Bayer, American Express, Chase, International Paper, Caesar's Entertainment (Harrah's), Medtronic, General Motors, and General Mills. Her work with educational institutions includes Baylor University, University of Minnesota, and the University of Wisconsin, as well as national and international government and not-for-profit organizations and agencies.
Ms. Russell received a B.A. in Business from the University of Texas at El Paso and an M.A. in Hospital Administration from Southwestern University. She has also taken several postgraduate courses in International Management from the University of St. Thomas in Saint Paul, MN.