Rotar-oke: Sing, so they can dance | A FUNdraiser to end polio
About this Event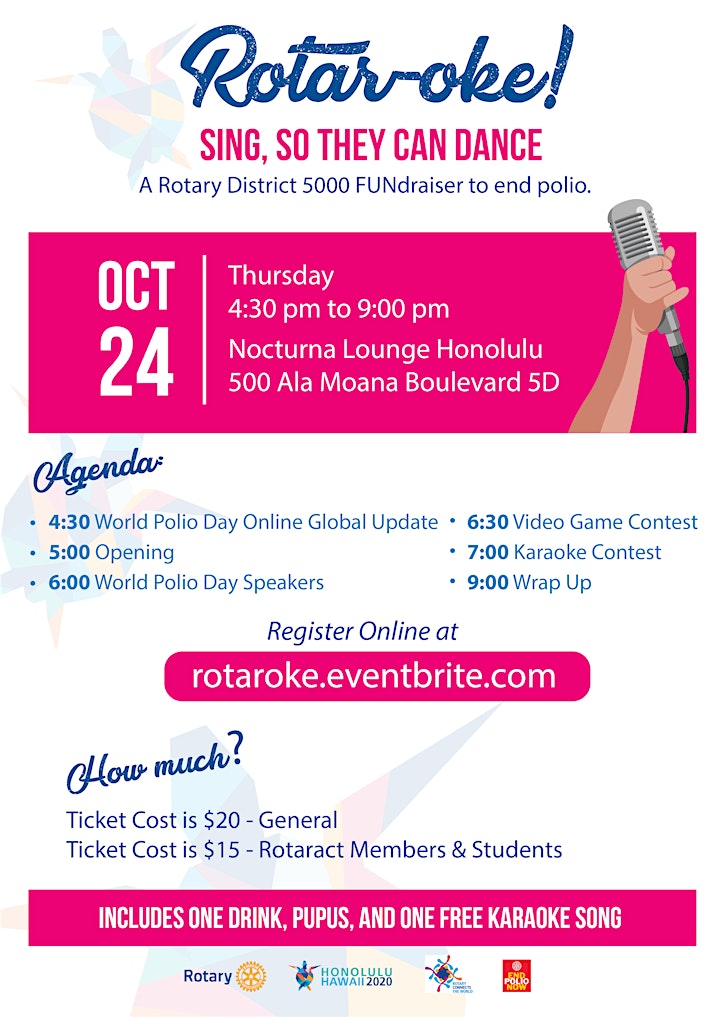 Join Hawaii's Rotarians on World Polio Day (Thursday, October 24, 2019) at Nocturna Lounge in Honolulu's Restaurant Row for Rotaroke, a District 5000 FUNdraiser to raise awareness about the crippling disease.
General Admission $20
Discounted tickets available for college students and Rotaract members.
Video games, Karaoke Contest, Cigar Hangout, World Polio Day Broadcast, Speakers, and so much more!
Let's End Polio together!
Visit www.endpolio.org to learn about the efforts made by Rotary International.