Event Information
Refund policy
Contact the organizer to request a refund.
Eventbrite's fee is nonrefundable.
Roots, Rhythm, Reciprocity: Polyvagal-informed DMT for Trauma
About this event
We are movement. In the words of somatics innovator Emilie Conrad, "Movement is not something we do. It's who we are." The body, an ongoing sea-change of movement, speaks through breath, posture, muscle tone, movement patterns and moving narratives. Life experience shapes these movements; stress, fear and trauma can force us into shapes that are not our own.
This one-day workshop on Polyvagal-informed Dance/Movement Therapy is an embodied introduction to the effects of traumatic experiences on the human body and our human experiences -- from the individual to the collective. A combination of basic theory, neuro-scientific evidence and rich, varied somatic, movement, rhythm and dance-based experientials will support participants to integrate this trauma-informed wisdom into their work. Theory and experiential processes will be contextualized through case examples illustrating this work in a human rights framework to support survivors of relational, complex, and collective trauma through an empowerment-based reciprocal alliance.
Who should attend? Dance/Movement Therapists, Expressive Arts Therapists, Licensed Mental Health Counselors, Licensed Clinical Social Workers, and other mental health practitioners
What can I expect to learn?
1. Participants will be able to describe the core theoretical principles of Polyvagal-informed DMT.
2. Participants will be able to describe the pathways of engagement and reciprocal alliance.
3. Participants will be able to apply at least 5 Polyvagal-informed DMT practices for self-compassion and for client stabilization.
Schedule Format (will combine discussion and experiential)
10:15 am – 10:30 am ET Attendance, gathering, housekeeping
10:30 am – 1:30 pm ET Morning session
1:30 pm – 2:45 pm ET Lunch break on your own
2:45 pm – 5:45 pm ET Afternoon session
5:45 pm – 6:00 pm ET Evaluations
NBCC contact hours awarded to those with 100% active and full participation.
Presenter's Biography
Dr. Amber Elizabeth Lynn Gray, Ph.D, BC-DMT, LPCC, MA & MPH, is the Executive Director of Restorative Resources LLC, The Kint Institute and her own planetary rights non-profit, Trauma Resources International. She is an award-winning dance movement therapist, a human rights psychotherapist, and an authorized Continuum teacher. Amber has worked for 24 years with people who have survived human rights abuses, war, and torture. She originated Restorative Movement Psychotherapy, a framework for dance, movement, mindfulness, and creative arts therapies with refugees and survivors of torture, and Polyvagal-informed Dance/Movement and Somatic Therapies for trauma, based on a deep immersion into Polyvagal Theory. Amber provides training and consultation nationally and internationally on restorative treatment for survivors of relational, social, collective, and ancestral trauma. Her expertise is the integration of creative arts and body-based psychotherapy into "mainstream", multi-cultural, clinical, psychotherapeutic, and healing practices, often in low resource contexts. She is a regular conference presenter and keynote speaker and has authored many peer-reviewed publications on movement therapies and trauma. She regularly leads eco-somatic, "wild-zeness" retreats for survivors of trauma.
Event Coordinator
A special thank you goes to the Carolina Chapter of the American Dance Therapy Association (ADTA) for coordinating this workshop. The Carolina Chapter is a 501(c)(3) non-profit corporation. Established in 2001, one of the main purposes and objectives of the Carolina Chapter is to: "increase awareness of dance/movement therapy in health care, educational and other settings among the general public. To further these objectives, the Chapter shall support in-services and other presentations by members and engage in community education and public relations effort." To find out more about the Carolina Chapter, and to be informed of upcoming events, please visit: https://www.facebook.com/groups/CarolinaChapterADTA.
NBCC Provider
Angela Wiley-Greensboro Dance and Drama Therapy has been approved by NBCC as an Approved Continuing Education Provider; ACEP no. 6714. Programs that do not qualify for NBCC credit are clearly identified. Angela Wiley-Greensboro Dance and Drama Therapy is solely responsible for all aspects of the programs and services advertised. You can contact Angela Wiley at 5603 B West Friendly Ave #103 Greensboro, NC 27410, (336) 698-6723, angela@dance-drama-therapy.com, www.dance-drama-therapy.com.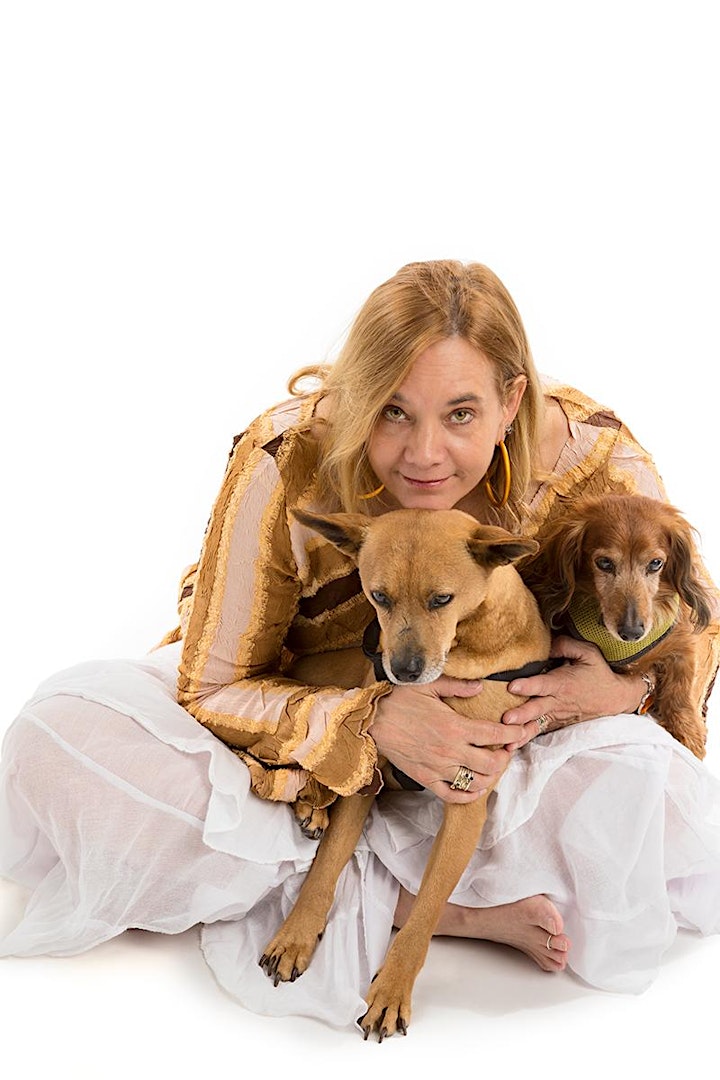 Date and time
Location
Refund policy
Contact the organizer to request a refund.
Eventbrite's fee is nonrefundable.
Organizer of Roots, Rhythm, Reciprocity: Polyvagal-informed DMT for Trauma